Dwayne Johnson is rocking Forbes' highest-paid actor list. Johnson commanded US$64.5mil between June 2015 and June 2016, more than doubling his earnings from the previous year and bumping Robert Downey Jr from the top of the list, where he was perched for three consecutive years.
A bulk of Johnson's earnings come from his roles in the Fast & Furious franchise, the disaster movie San Andreas, and the HBO series Ballers, as well as upfront fees for Fast 8 and the Baywatch movie. Johnson ranked No. 11 last year with US$31mil.
Downey dropped down to eighth with US$33mil, tying with Indian actor Shah Rukh Khan.
Jackie Chan was runner-up again with US$61mil, thanks to hits at the Chinese box office. Matt Damon demanded US$55mil following the success of The Martian. Tom Cruise (US$53mil) and Johnny Depp (US$48mil) rounded out the top five.
Johnson earned about US$20mil more than his female counterpart, Jennifer Lawrence. The Hunger Games heroine tops Forbes' highest-paid actresses list with US$46mil – 72% of Johnson's income. She comes in sixth on the overall list (ahead of Ben Affleck, who made US$43mil), further highlighting Hollywood's ever-present gender pay gap, which the actress wrote a scathing essay about last year.
Want to say two things about this.

I started w/ $7 bucks. If I can overcome, so can you.

Waffle House on me!!??? https://t.co/r3UeQYaLmT

— Dwayne Johnson (@TheRock) August 25, 2016
Combined, the top 10 men on the list earned US$457mil, more than double the top 10 women's US$205mil pay. Additionally, 18 actors reeled in more than US$20mil, versus four on the actresses' side.
The lists also shows that women over 40 earn less than men at the same age. In fact, 95% of the top-earning actors are over 40, compared to half of the actresses. At 26, Lawrence is the youngest actor on both lists, while Harrison Ford is the oldest.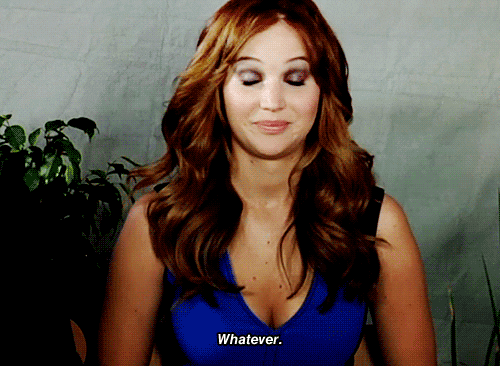 Here are the 20 highest-paid actors:
1. Dwayne Johnson – $64,500,00
2. Jackie Chan – $61,000,000
3. Matt Damon – $55,000,000
4. Tom Cruise – $53,000,000
5. Johnny Depp – $48,000,000
6. Ben Affleck – $43,000,000
7. Vin Diesel – $35,000,000
8. Shah Rukh Khan – $33,000,0009. Robert Downey Jr – $33,000,000
10. Akshay Kumar – $31,500,000
11. Brad Pitt – $31,500,000
12. Adam Sandler – $30,000,000
13. Mark Wahlberg – $30,000,000
15. Leonardo Dicaprio – $27,000,000
16. Chris Pratt – $26,000,000
17. Will Smith – $20,500,000
18. Amitabh Bachchan – $20,000,000
19. Matthew McConaughey – $18,000,000
20. Harrison Ford – $15,000,00 – Reuters/Maane Khatchatourian