The much-awaited school holidays are finally here! For many children, this is the perfect time to catch up on all the fun they have missed out on all year round. So what are your plans for the holidays? Are you taking a trip with family? Or maybe you've planned outings with friends? Maybe you can sign up for a new arts and crafts activity?
Starchild asked readers to submit letters on the topic, School Holidays. Here's what they had to say.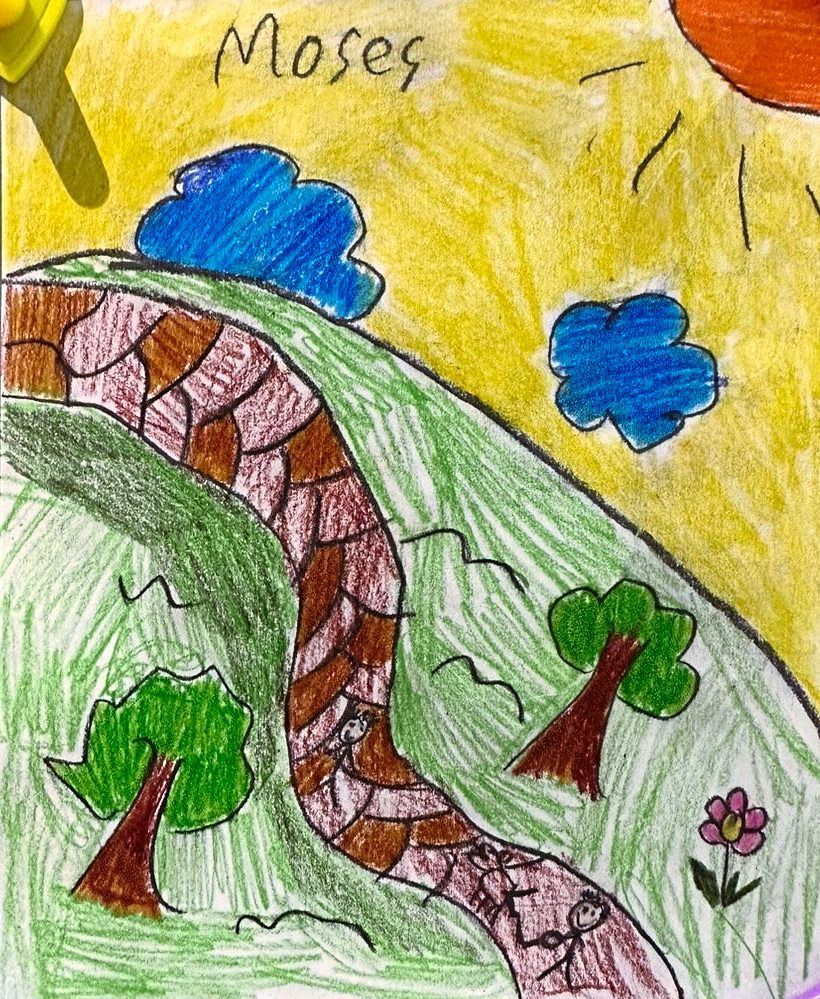 Moses Liew, 7
Seven-year-old Moses Liew wants to go on walks during the school holidays. "I can walk with my loving mother in the morning and evening. I can see nature at its best – flowers blooming and lots of greenery in the park. I can play on the playground slides, seesaw and swing. I can also get to breathe in lots of fresh air. So I like school holidays."
Wong Cheng Yang, 8
Wong Cheng Yang, eight, can't wait to go camping with his friends. "December school holidays are here. The two-day camping event is taking place at my daycare center. We will have a lot of fun activities, including a barbeque, water activities and a campfire. I am very excited and I am looking forward to it."
Brandon Lee Kwan Fong, nine, says: "My parents have decided to take us for a holiday to Japan. My family's dream trip is going to Japan. Although Japan is a very expensive destination, we want to realise our dream. We plan to visit many famous tourist sites such as Mount Fuji, Tokyo Disneyland and the famous gardens in Tokyo. My brother likes Japanese food because it is delicious. My sister and I like anime cartoons and movies. We will visit an animation show. I am eagerly looking forward to my trip to Japan."
"My mother is planning a trip back to our hometown in Sibu, Sarawak. My family and I are very happy and excited upon hearing the good news. My sister and I will fly to Sibu with our aunt and my brother will join us a week later. Once in Sibu, I am planning to spend time playing with my cousins. We are going to play badminton, cycle at the park and swim. I am looking forward to seeing them after such a long time," says Jarrett Ko Qi Yu, nine.
New Yuan Ming, nine, writes: "Holidays are a time when everybody can rest. My family plans to go to Genting Highlands for two weeks and then to Cameron Highlands. Genting Highlands is well known as an entertainment hub, while Cameron Highlands is popular for its farms. Where will you go during the holidays?"
Chuah Seng Koon, 7
"I am sad as I cannot go anywhere in Penang during the school holidays. Not even to Gurney Plaza, Gurney Paragon Mall or any shopping malls. I will be bored. However, to cheer myself up, I will have my toys to accompany me. I will also have to revise all my school work and catch up with reading my backlog of storybooks," says Chuah Seng Koon, seven.
Seven-year-old Gilon Lee says: "I feel very happy because I am going to Singapore during the school holidays. Being in Singapore during the festive season is really wonderful. The bright and colourful decorative street lights are especially mesmerising. I am looking forward to receiving a lot of presents during Christmas."
Gilon Lee, 7
Wong Jie Ern, six, writes: "I like school holidays so much because we will have a lot of fun activities at my daycare centre. I want to participate in Christmas art and craft activities, and a water play session. I will play games with my brother at home too. It will be a very fun holiday."
Wong Jie Ern, 6
"I am happy that the holiday is here after many months of attending kindergarten. I hope my father can bring us to a hotel with a bathtub and pool for a family staycation. If not, I will still be happy to stay home and spend time drawing and playing with my sister all day long," says Asher Wang Qi Chuen, five.
Asher Wang Qi Chuen, 5
Older sibling Bethany Wang Qi Syuen, seven, writes: "This school holiday I hope to visit Cameron Highlands. If the weather is good, I would like to visit a strawberry farm and pluck some strawberries. I will bring along some books to read and spend time with my family. The school holidays is nice because I get to do all kinds of things I like!"
Bethany Wang Qi Syuen, 7
"My favourite places are at Fraser's Hill and also other places that have waterfalls. It is very calm and peaceful and not over-crowded like our cities. I hope my parents will bring me and my siblings there during the school holidays. There is fresh and cool air all around all these places that me and my family love to go to," says Jayden Tan Li Sheng, nine.
Aston Lee Kwan Theng, 11, likes the holidays because he can sleep late and not wake up at 6am to go to school. "My parents are planning to go to Penang in December to visit my grandparents. I am looking forward to going to the Tow Boo Temple in Butterworth with my grandparents. As my hobby is art, my parents will be taking me to the Butterworth Art Walk. I love art and I can view people's art to improve my artistic skill."
Lim Sheng Hao, 9
"I am very happy about the school holidays. I have a few activities planned like holiday programmes, dancing lessons and visiting friends. I also have a performance during the holidays," says Lim Sheng Hao, nine.
Find the hidden words!
ITEM: In less than three weeks, we will be ushering in 2023. School reopens on Jan 1 in Johor, Kedah and Kelantan and Terengganu and Jan 2 in all the other states across Malaysia. Are you looking forward to meeting your friends and teachers? Have you pestered Daddy to take you on a back-to-school shopping trip? If you have, what have you got for yourself? Is it a pair of new school shoes, new uniforms, or fancy stationery?
Let us know by listing down the things you have bought or prepared for your first day at school. Do include a drawing to go with your letters. You can also draw a picture of yourself, your friends, or your school.
Email your contributions to lifestyle@thestar.com.my by Dec 30. Please put "STARCHILD: Back To School" in the subject line of your email.
Scanned drawings should be in jpeg format, with a resolution of 200 dpi.
Your contributions must carry your full name, age (open to children aged 12 and below only), gender, phone contact, and address. Instead of handwritten letters, please type out your letters.
Starchild readers' School Holiday drawings
---
Subscribe now to our Premium Plan for an ad-free and unlimited reading experience!