While many countries brace for a surge in Covid-19 cases this winter as more people gather indoors, analysts said there have been no signs so far of a major uptick in deaths or serious illness.
Two months ago, many scientists began to urge governments and members of the public to be on the alert because winter is usually a bad season for respiratory diseases, but more signs are emerging that this winter in the northern hemisphere will be better than the past two.
However, China remains a big unknown because it has taken an entirely different course from most other countries in the past two years. When other countries began to relax measures more than a year ago, China opted for draconian measures to seal its borders against the virus and locked up millions of people at home or in quarantine facilities when local outbreaks were found.
Do you have questions about the biggest topics and trends from around the world? Get the answers with SCMP Knowledge, our new platform of curated content with explainers, FAQs, analyses and infographics brought to you by our award-winning team.
Scientists said this winter would not be too bad for most countries because of the immunity imparted by vaccinations and previous infections. But most of China's vast population does not have any natural immunity and is not prepared psychologically if the virus cannot be contained by unpopular restrictions, something that increasingly seems to be the case.
China is caught in a bind. It wants to reduce the collateral damage caused by its Covid-19 restrictions, but is afraid of major surges in infections and deaths.
That dilemma is going to make this a tough winter for China, even though it is not directly linked to the seasonality of the pandemic.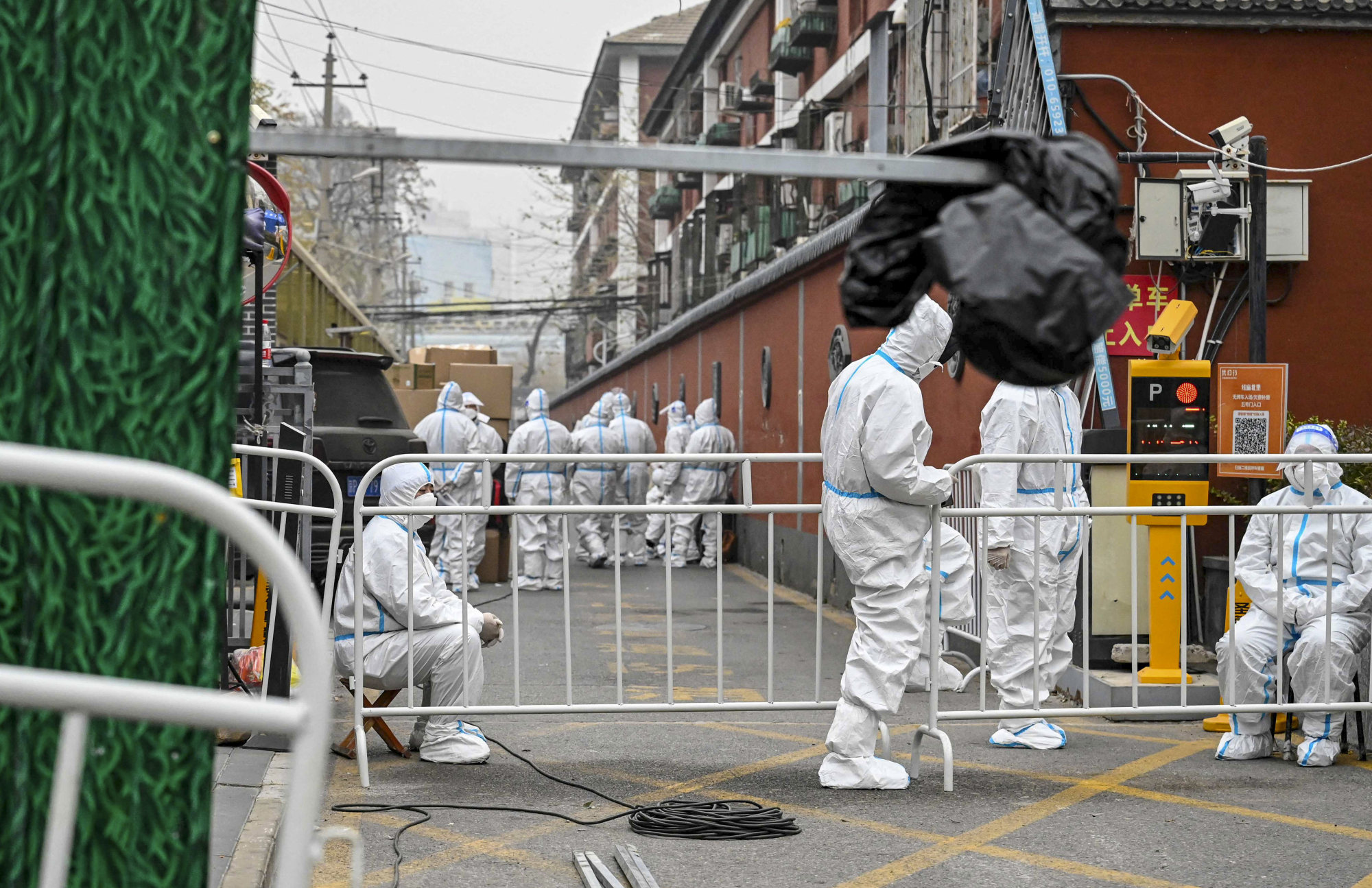 Winter is always a bad season for respiratory diseases, but scientists noticed during the early stages of the pandemic that the coronavirus did not behave differently when the weather got colder.
However, people tended to gather indoors more frequently when temperatures fell, and that change in behaviour could lead to a surge in cases.
The emergence of new "Scrabble" subvariants – a nickname given to new sublineages like BQ.1, BQ1.1 and XBB because the letters X and Q are the highest-scoring tiles in a game of Scrabble – has concerned scientists in the past few months.
They are among a large number of subvariants of the Omicron strain of Covid-19 now spreading in different parts of the world.
BQ.1, a descendant of BA.5, carries spike mutations in some key antigenic sites, while BQ.1.1 has an additional such mutation. Those changes may make it easier for the subvariants to evade immunity achieved through infection and vaccination.
According to data released by the US Centres for Disease Control and Prevention on November 18, half the recent cases in the United States were caused by BQ.1 and BQ.1.1.
But there were no signs that they caused more deaths than previous Omicron subvariants.
And the World Health Organization said in late October there was no epidemiological data suggesting they led to an increase in disease severity.
Anthony Fauci, US president Joe Biden's chief medical adviser, told a news briefing last week that he was hopeful the combination of infections and vaccinations had created "enough community protection that we're not going to see a repeat of what we saw last year at this time" – when Omicron emerged.
XBB is now the dominant strain in Singapore and India. It caused a surge in cases in Singapore last month and India said on November 17 that it had caused more than half the recent cases in the country.
But scientists said that while the subvariant was able to evade vaccination, it did not appear to be more severe than earlier strains.
"Throughout 2022, we have seen the emergence of Omicron subvariants such as BA.2, BA.4, BA.5 and now BQ1/BQ1.1 and XBB," said Mark Jit, professor of vaccine epidemiology at the London School of Hygiene & Tropical Medicine.
"These subvariants seem to be able to infect people who have been infected with the original Omicron strain, so they have contributed to maintaining high infection levels in many countries throughout 2022.
"However, there does not seem to be any strong evidence that they are inherently better at transmitting, or that they are more severe, than the original Omicron strain."
Whether there will be flu outbreaks that overlap with the Covid-19 pandemic is a bigger concern for scientists.
"I think there will be surges in infections in some locations, but there is not likely to be any substantial number of Covid-19 deaths in most parts of the world," said Ben Cowling, chair professor of epidemiology at the University of Hong Kong.
"Influenza may pose a greater threat than Covid at present, given that influenza has not circulated much in the past two years. Population immunity against severe Covid is now very high in most locations, due to high levels of vaccine coverage and high levels of prior infections."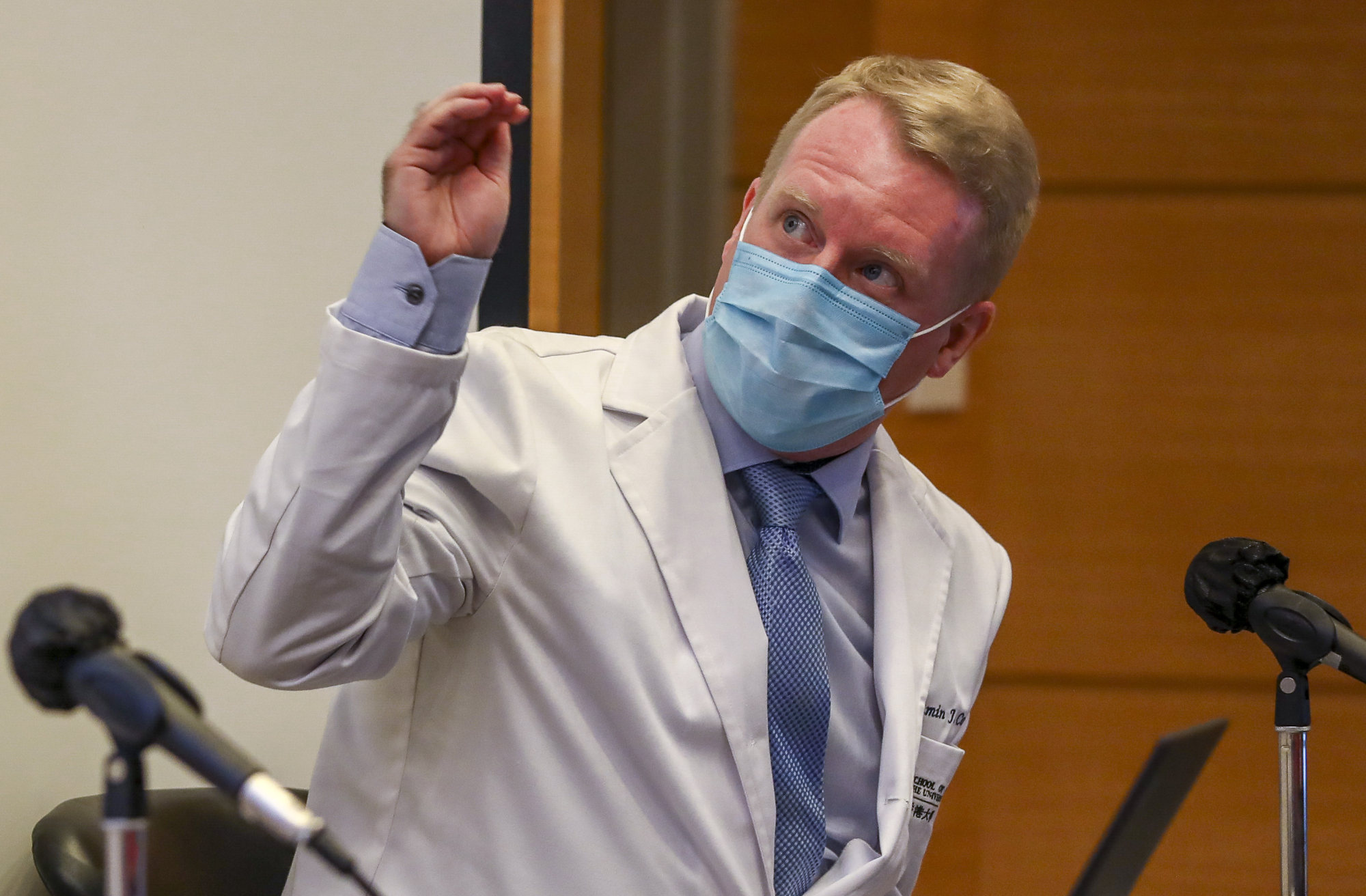 The last southern hemisphere winter also showed there was no fixed pattern of outbreaks caused by seasonality.
"Australia has had two major surges – and a reasonable amount of cases in between – in January and in July/August, and there are indications we are entering another wave," said Allen Cheng, professor of infectious diseases epidemiology at Monash University.
"At the moment, Covid hasn't settled into a predictable pattern, so it is difficult to know how much Covid activity there will be in the northern winter."
One concern is whether changes in people's behaviour will cause major upticks, as this will be the first northern winter after most countries relaxed social distancing measures.
However, scientists said that would not be the determining factor.
"Whether or not the relaxation of social distance and face masks would lead to a major surge of cases and deaths this winter depends on the population's immune landscape," said Zuo-Feng Zhang, a professor of epidemiology at the University of California, Los Angeles.
"Because global immunisation levels – both vaccine and natural infection – in the world are currently at a relatively high level, we do not expect a sharp increase of Covid-19 cases and deaths this winter."
But China is a totally different story because most of its population has not been exposed to the virus.
While over 90 per cent of China's population has been given two shots of vaccine, whether their immunity has waned is a key question, and in recent months the authorities appear to have stepped up the push to encourage people to receive a third shot.
As of November 11, only 65 per cent of the population above 80 had received two shots, with 40 per cent having received three.
Cowling said the lack of an mRNA vaccine in China should not be a key concern, but its vaccination coverage was.
"The lack of an mRNA vaccine is irrelevant because inactivated vaccines are also very good at preventing severe disease," he said.
Data from Hong Kong showed that Sinovac's inactivated vaccine was still effective in preventing serious illness, even though it lagged far behind BioNTech's mRNA vaccine in preventing infections. But preventing infections was no longer a key target for vaccines because the breakthrough rate for all vaccines was high.
"I think the cost of sustaining zero-Covid is getting higher and higher each month, while the advantages of zero-Covid are getting smaller and smaller because of the higher vaccine coverage and the milder subvariants of Covid that are now circulating." Cowling said.
China is aware of the economic costs of its strict Covid-19 control measures and released a raft of measures this month to attempt to minimise the damage by narrowing the scope of mass tests and lockdowns.
But in the past week, many local governments backtracked on the relaxation of control measures after seeing infections flare up.
The Institute for Health Metrics and Evaluation at the University of Washington said China was the major uncertainty when it projected the trajectory of global Covid-19 trends.
"Given the large number of susceptible individuals in China and the very low levels of past infection, the potential for an explosive epidemic always remains there, especially if the zero-Covid strategy was backed off even a little bit within China," it said in a briefing published on its website on October 24.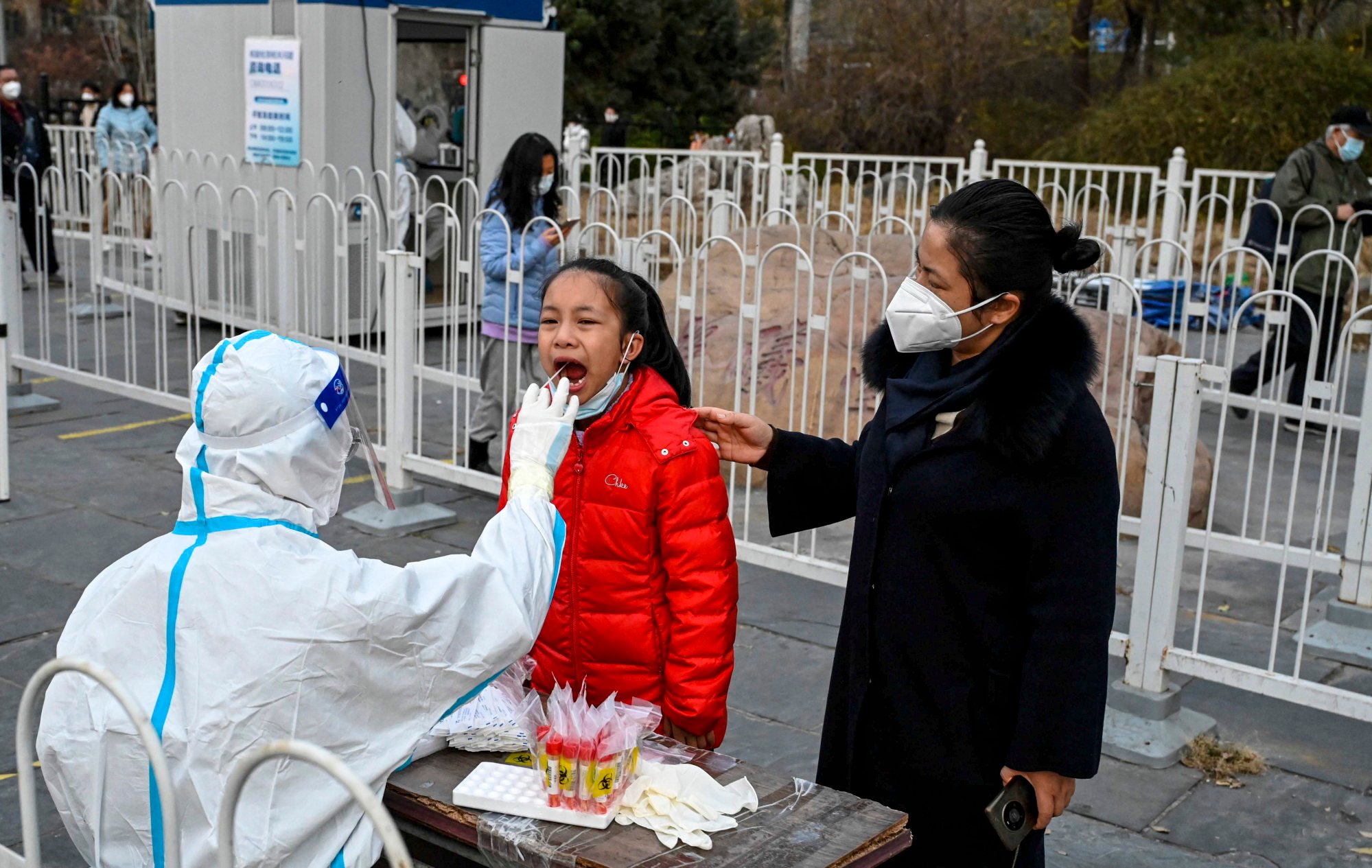 Public sentiment in China is divided. Some people have expressed concern about the rising number of cases and there has been panic buying of herbal treatments and online discussions about stockpiling respirators.
On the other hand, there is also increasing resistance to lockdowns and quarantine.
Videos of social unrest in places like Guangzhou and Lhasa, at the world's largest iPhone factory in Zhengzhou, and finally over the weekend in major cities including Beijing and Shanghai, indicate growing public resentment of draconian control measures.
"I suspect that even the top health officials themselves do not have a clearer idea ... when and how the policy shift is going to happen," said Yanzhong Huang, a senior fellow for global health at the Council on Foreign Relations, an US think tank.
"The reality is that it is increasingly difficult to continue with this approach, both financially, and in terms of social support. The gap between the government goal and the reality is going to expand, and eventually, the policy will become self-defeating."
Zhang said that unless the government was willing to change the policy goal, the new relaxation measures would be hard to proceed with.
"If the target of the zero-Covid-19 policy is not changed from Covid-19 cases to Covid-19 deaths, the newly announced measures will be difficult to implement," he said.
More from South China Morning Post:
For the latest news from the South China Morning Post download our mobile app. Copyright 2022.
Subscribe now to our Premium Plan for an ad-free and unlimited reading experience!