The Hong Kong fire service has boosted the cleaning regime for its ambulances in the wake of a recent surge in coronavirus cases that sparked an increase in emergency calls to about 2,000 a day.
Calls to the 999 number hit about 2,700 a day at the height of the fifth wave in March, according to the Fire Services Department.
The department said its emergency fleet would use scientific methods to check the effectiveness of cleaning and improved disinfectant techniques.
Do you have questions about the biggest topics and trends from around the world? Get the answers with SCMP Knowledge, our new platform of curated content with explainers, FAQs, analyses and infographics brought to you by our award-winning team.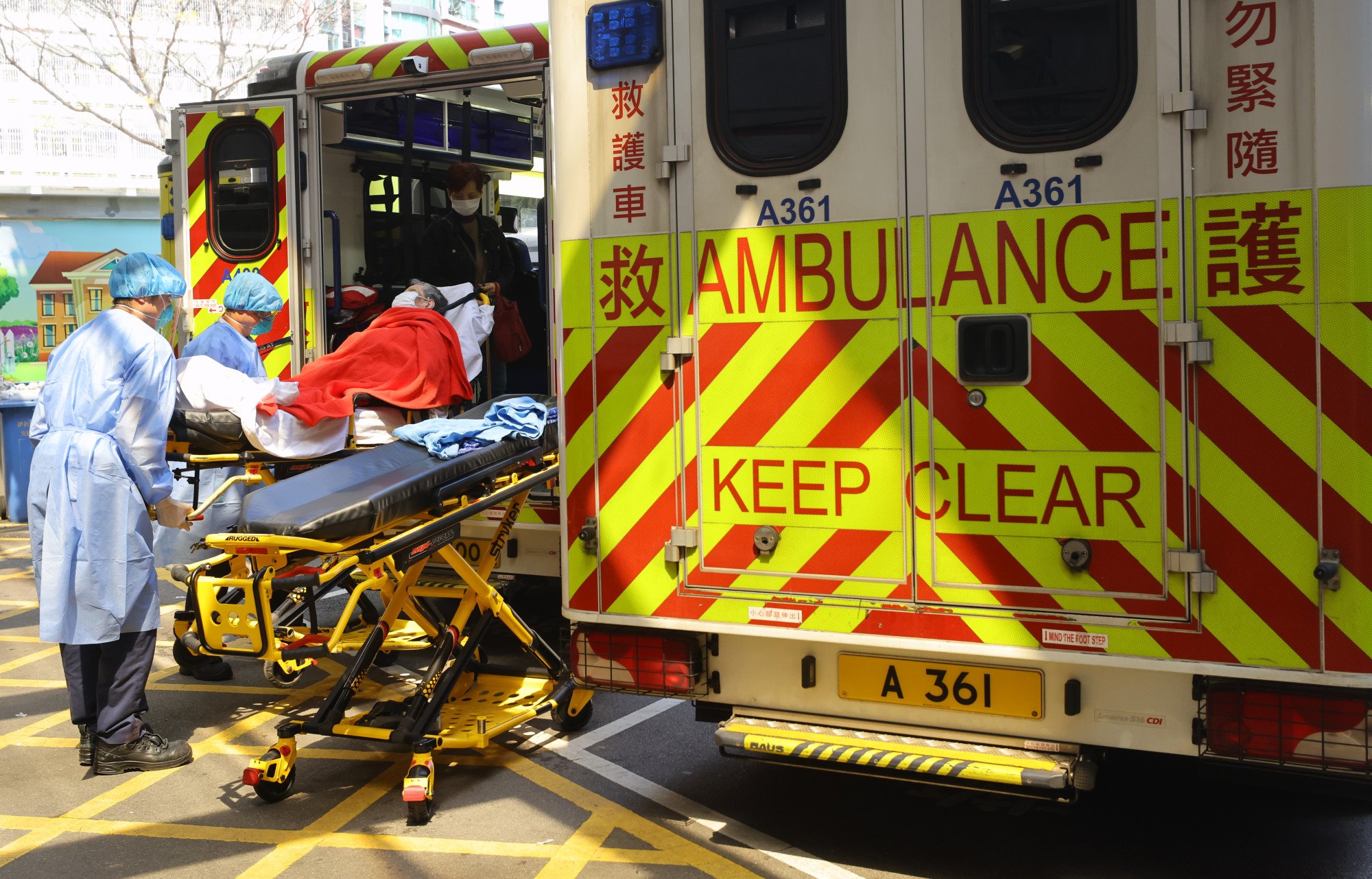 It explained it would use fluorescent markers on surfaces before disinfection, which showed cleanliness levels when inspected under special UVA lights.
Cleaners would also use a technique called ATP bioluminescence assay, which could show inside 10 seconds if samples collected from surfaces were free of microbes.
Dr Mok Ka-leung, the department's medical director, said that earlier inspection of surfaces by visual methods alone was ineffective.
"The previous method we used was not an objective and scientific way for quality assurance. Therefore, we imposed standards this time for us to access the disinfection results," Mok explained.
The department would also introduce chlorine dioxide disinfectant, which was effective against most pathogens, a spill kit that used chemicals to solidify blood and other fluids and more effective disinfection wipes.
Tam Kit-fung, a superintendent in the department's ambulance service, said the new tools for cleaning ambulances would help combat any new wave of infections.
"Originally, we would use bleach with water to clean, which required more time for diluting," Tam explained. "With the new tools, we can clean faster by 15 minutes and ensure the safety of the ambulances."
Mok said that the chemical solutions involved in the new methods could cause minor skin allergies, but had been proven to be safe for human use by medical authorities around the world.
The city has logged more than 4,000 new coronavirus cases a day since mid-July.
More from South China Morning Post:
For the latest news from the South China Morning Post download our mobile app. Copyright 2022.
Subscribe now to our Premium Plan for an ad-free and unlimited reading experience!