A four-day inspection of Hong Kong's coronavirus control efforts by mainland-Chinese officials has helped pave the way for the next top-level meeting on a long-awaited reopening of the border, the city's leader has said.
Chief Secretary John Lee Ka-chiu would lead a delegation to neighbouring Shenzhen for that purpose on Thursday, Chief Executive Carrie Lam Cheng Yuet-ngor told reporters ahead of her weekly cabinet meeting.
"The [mainland] experts asked thoroughly about how our Covid-19 measures have been implemented. Their visit has been very important in our efforts to strive for a gradual reopening of the border," she said.
Do you have questions about the biggest topics and trends from around the world? Get the answers with SCMP Knowledge, our new platform of curated content with explainers, FAQs, analyses and infographics brought to you by our award-winning team.
"I am very glad to announce that I was informed by the Hong Kong and Macau Affairs Office (HKMAO) yesterday that the second meeting between Hong Kong and the mainland regarding the pandemic will be held in Shenzhen on Thursday."
The first meeting, hosted by HKMAO deputy director Huang Liuquan, was held on September 26, and a video conference exchange followed earlier this month to further discuss policy measures.
When Lam was asked on Tuesday about a definite timeline for the resumption of quarantine-free, cross-border travel, she said: "The sooner the better ... But to manage public expectations, what I mean here is a gradual resumption with limited daily quotas."
The Post previously reported that from early December, residents would be allowed to enter Guangdong province through Shenzhen without quarantine if mainland officials were satisfied with Hong Kong's measures.
Tighten airport measures, Beijing delegation urges Hong Kong in inspection visit
After 18 months of closed borders, the city's business community and residents with families on the mainland have been placed under enormous strain, with some questioning the continuance of restrictions considered among the toughest in the world despite an improving pandemic situation.
But Lam said the measured approach remained warranted.
"I won't describe the current situation as a 'stagnation' ... And it has nothing to do with one side deliberately placing obstacles in front of the other to stop goals from being achieved," Lam told reporters.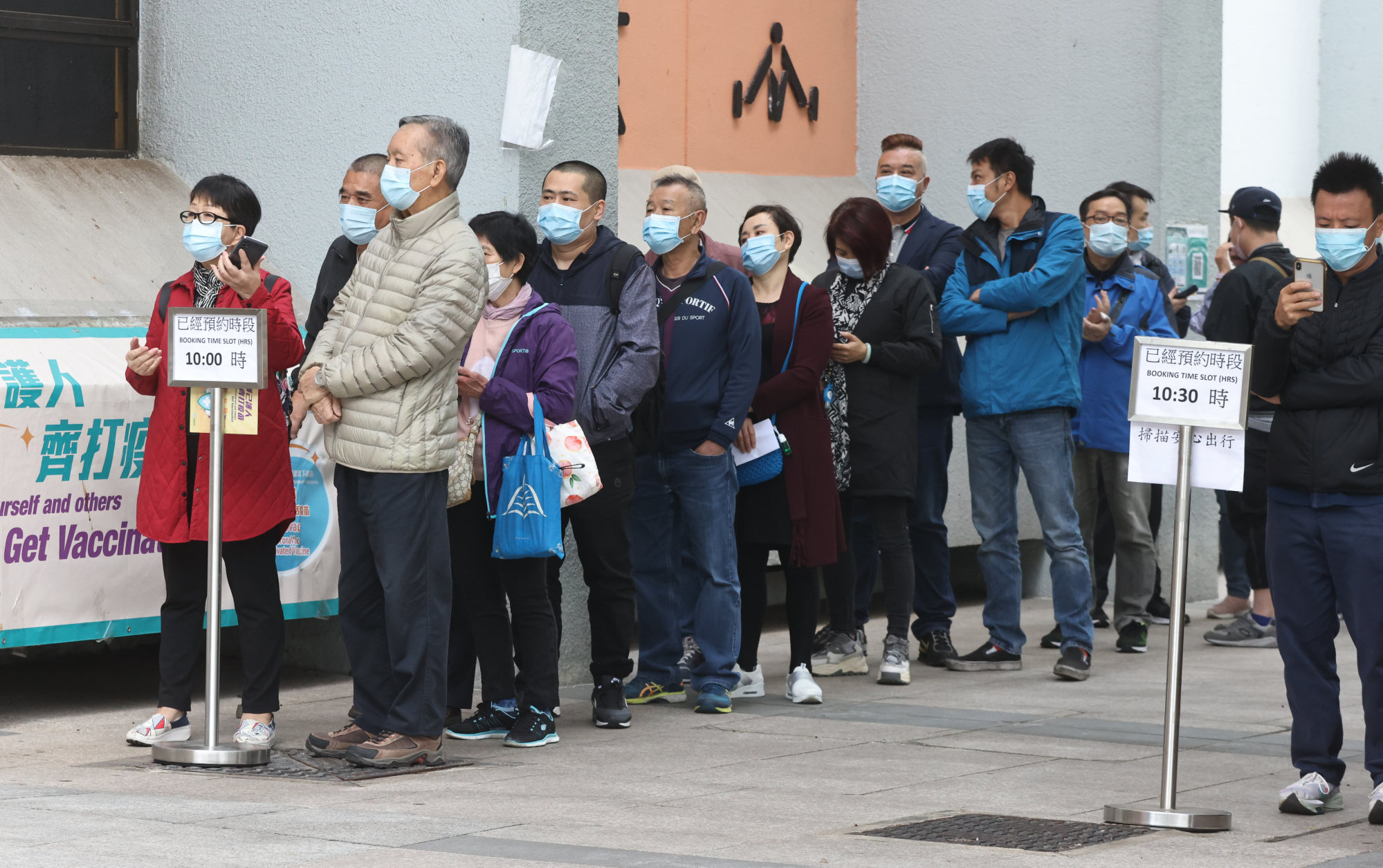 Major considerations, she said, included whether the resumption of quarantine-free travel might bring new public health risks and put an end to the recent resumption of major events in Hong Kong.
Lam added that a suspension mechanism for cross-border travel had to be put in place given that the risk of imported cases could not be eliminated entirely, though details would be ironed out only after Thursday's second meeting took place.
The mainland delegation, which arrived in the city on Saturday, on Monday urged local officials to step up measures to shut out imported cases, including reviewing quarantine exemption arrangements for aircrew, sources told the Post.
How to survive quarantine: tips from people who've done it multiple times
They will wrap up their trip by inspecting a community pharmacy in Taikoo Place and a clinic in Heng Fa Chuen on Tuesday.
Experts will also visit a community vaccination centre in Sheung Wan and a secondary school Hon Wah College in Siu Sai Wan, and take a closer look at the application of Hong Kong's contact-tracing app and ongoing vaccination drive.
Lam, meanwhile, once again urged the public to get vaccinated, saying Hong Kong would find itself in a "very unfavourable situation" if the city's jab rate consistently lagged behind that of the mainland and raised fears about resuming quarantine-free travel.
As of Monday, 69.9 per cent of Hongkongers had taken at least one jab of a coronavirus vaccine. About 74 per cent of China's 1.4 billion population, meanwhile, had taken two doses as of last Friday.
The city on Tuesday confirmed six imported coronavirus infections, half of which arrived on a flight from Pakistan via the United Arab Emirates. The remaining patients came from the United States, as well as Pakistan via Turkey.
Hong Kong's overall tally stood at 12,410 cases, with 213 related deaths.
More from South China Morning Post:
For the latest news from the South China Morning Post download our mobile app. Copyright 2021.
Join our Telegram channel to get our Evening Alerts and breaking news highlights