Lynk & Co, a mid-range car brand spawned out of Geely's takeover of Volvo Cars, launched a mid-size SUV to take on bestselling electric vehicle models assembled by Tesla and Chinese start-up NIO.
The Chinese-Swedish carmaker, which is well-established in European markets like Germany, Denmark and Belgium, said it was expanding in the Middle East, with plans to deliver cars in Kuwait and Saudi Arabia this quarter. It will also expand into other Asian markets "in due course".
"Lynk has the strength to secure a foothold in the world's automotive market," Gan Jiayue, chief executive of Geely Auto and Lynk's parent, said during the car's launch in Shanghai on Wednesday.
Do you have questions about the biggest topics and trends from around the world? Get the answers with SCMP Knowledge, our new platform of curated content with explainers, FAQs, analyses and infographics brought to you by our award-winning team.
The 09 plug-in hybrid model is the first Lynk vehicle based on Volvo's scalable product architecture platform used for full-size premium vehicles such as the Volvo XC90. The SUV is priced between 315,900 yuan (US$49,418) and 370,900 yuan.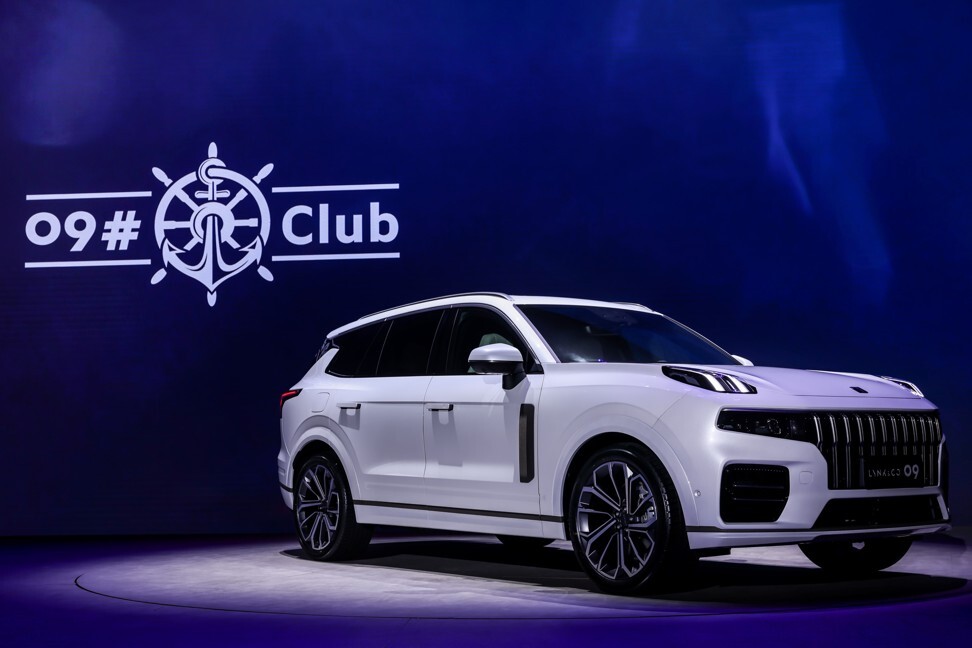 The five-door SUV joins the fray against a raft of blockbusters in the mainland's premium car segment. Tesla's Shanghai-made Model Y SUV has a price tag of between 276,000 yuan and 387,900 yuan. NIO sells its ES6 SUV from 348,000 yuan to 526,000 yuan.
The 09, like all Lynk cars, is fitted with a large central touch screen and telematics systems that connect it to the internet.
"Electrification and digitalisation are the twin engines to propel the growth of China's automotive market," said Chen Jinzhu, chief executive of Shanghai Mingliang Auto Service, which offers vehicle maintenance services and sells second-hand cars. "Lynk has to convince Chinese customers that its vehicles are as intelligent as those bestselling smart EVs."
Lynk was established five years ago after Geely Holding bought Volvo Cars in 2010. Geely Auto, the Hong Kong-listed subsidiary of Geely Holding, owns 50 per cent of Lynk, while its parent holds 20 per cent and Volvo has the remaining 30 per cent.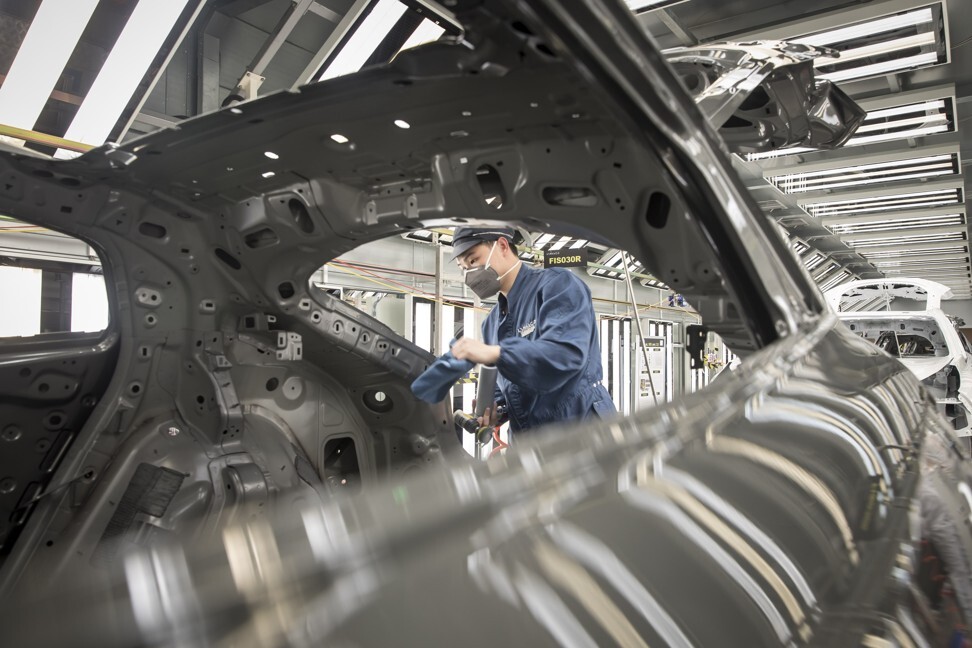 The 09 model is Lynk's sixth production model and largest car to date. Lynk has delivered more than 570,000 units worldwide over the past five years. The brand has established 319 sales and experience centres across China.
Geely, controlled by mainland billionaire Li Shufu, envisions building itself into a powerful global carmaker.
Earlier this year, Geely teamed up with Baidu and Foxconn to build smart EVs and launched its own smart EV brand Zeekr to compete with Tesla's Shanghai-made Model 3.
It is also a major shareholder of Daimler, with a 9.7 per cent stake.
More from South China Morning Post:
For the latest news from the South China Morning Post download our mobile app. Copyright 2021.
Join our Telegram channel to get our Evening Alerts and breaking news highlights