HONG KONG, Jan 16 (SCMP): China has tentatively planned to hold a long-delayed summit between President Xi Jinping and leaders of central and eastern European nations from the "17+1" bloc in early February, sources have said.
Set to take place via video link, the summit would break a year-long deadlock over holding a meeting and show new signs of momentum in China-Europe relations after a rocky 2020.
Plans involving the cooperation platform between China and 17 central and eastern European countries are being returned to after being set aside to focus on the landmark Comprehensive Agreement on Investment (CAI), on which Beijing and the separate European Union bloc reached a broad initial agreement late last month.
Get the latest insights and analysis from our Global Impact newsletter on the big stories originating in China.
"This is a fresh proposal from the Chinese side," said a diplomat from one of the 17 European countries, who spoke on condition of anonymity. "China seems to want to ride on the positive Europe-China momentum created by the CAI conclusion."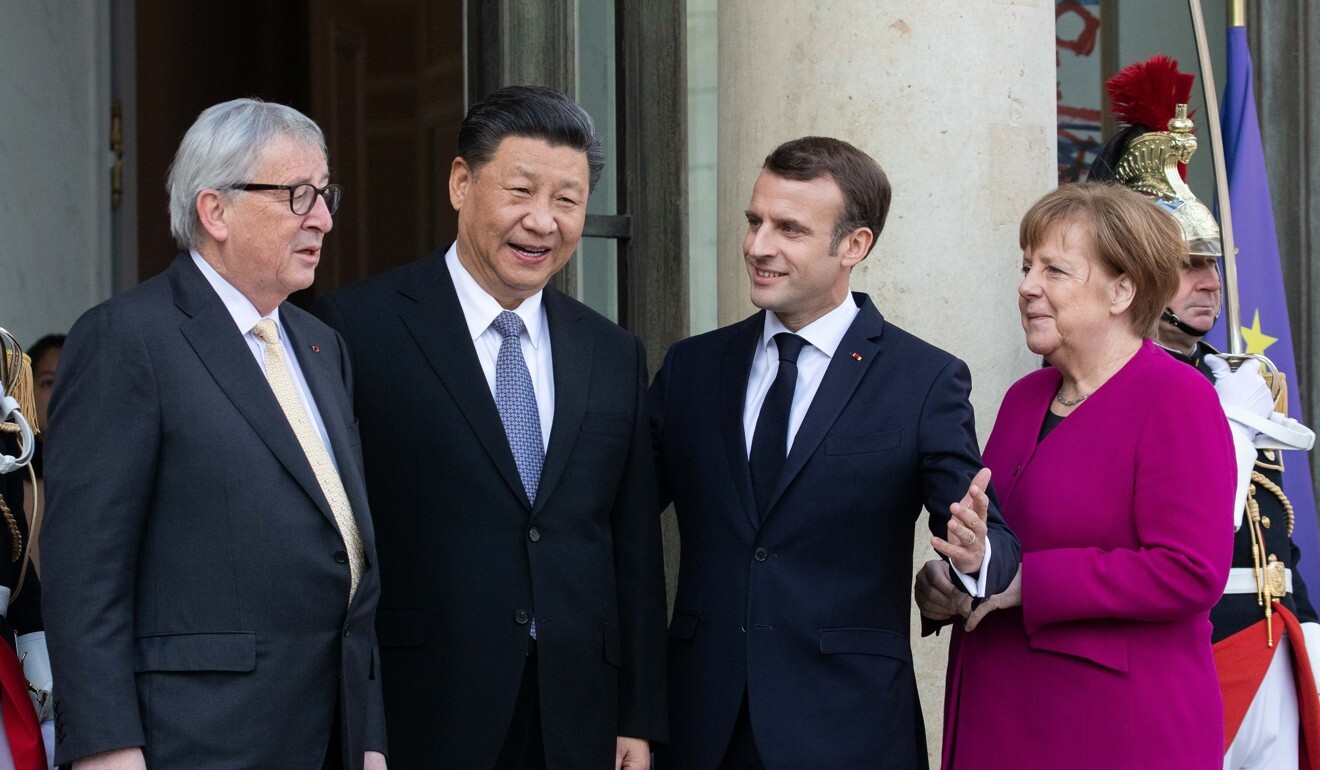 Another diplomat from one of the 17 nations said: "Having finished negotiations on the CAI agreement, Beijing wants to send yet another signal to the [United States'] incoming Joe Biden administration that its ties with the whole of Europe are strong.
"In fact, many European countries desire greater engagement from the US, but it will require stronger support from Washington and greater coordination. Otherwise many, especially smaller countries, may fall into Chinese [influence]."
A source briefed on the summit plans said it would take place before China's Lunar New Year, which this year falls on February 12.
Few details of the agenda for the meeting were known, but the diplomats said discussions to finalise it were under way. It would be a video call lasting a few hours.
Each year, the two sides sign a "guidelines for cooperation" document, outlining their commitments for the next year's work, ranging from major infrastructure projects to cultural exchange.
The last summit between them, in Dubrovnik, Croatia, in April 2019, was the eighth since the 17+1 platform was launched in 2012. But it has raised concerns in some European countries that Beijing is playing "divide and rule" to undermine the solidarity of the EU bloc. All but five of the European 17+1 nations are also EU members.
This year's planned meeting would follow more than a year of delays and stumbling blocks.
Last January, China upgraded the importance of 17+1 summits by replacing its usual representative, Premier Li Keqiang, with Xi.
Beijing hoped the Europeans would reciprocate by sending their presidents to meet Xi, but that was foiled by the coronavirus pandemic – along with political resistance from Europe.
Czech President Milos Zeman snubbed an invitation from Xi weeks after that upgrading by Beijing, saying that China had not followed through on its promises to invest more in his country. Relations between China and the Czech Republic have since worsened over Taiwan-related issues.
The South China Morning Post last year exclusively reported that the summit was scheduled for April 15, but it was later delayed by Beijing.
The Chinese side floated alternative summit dates, including a video meeting in December, but European sources at the time told the Post that the summit had been postponed "indefinitely".
A Chinese source familiar with the matter said Beijing had prioritised the CAI until the end of 2020, as a sign of goodwill towards Brussels.
That deal was jointly announced on December 30 by Xi, European Council President Charles Michel and European Commission President Ursula von der Leyen, along with German Chancellor Angela Merkel and French President Emmanuel Macron.
The deal still needs to be ratified by both sides, and is expected to face stiff criticism in the European Parliament. - South China Morning Post
Did you find this article insightful?
% readers found this article insightful