As night falls in Kuala Lumpur on a Monday night, a group of volunteers make their way among the city denizens who call the streets their home.
While they hand out water, packets of rice and bread, one volunteer whips out his scissors and shaver to give the homeless a fresh look.
A barber by profession, 29-year-old Lex Low has been taking his skills to the streets for over a year now.
He first ventured into this social effort alone at select welfare homes in Shah Alam.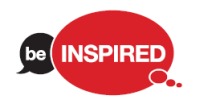 "I began by cutting hair for senior citizens and children at the homes that I visit," said Low.
"I have also travelled to orang asli villages to do the same."
Low's battle with a skin condition was what led to the start of his charity effort.
"Due to my psoriasis condition, my doctor insisted that I stay away from chemical products and had even advised me to leave the industry.
With 13 years in the hairdressing profession, it is the only thing he knows well and he finds it tough to deal with this curveball thrown at him.
He eventually came to terms with his situation and started thinking of ways he could add value to what he did best.
"I thought about what I could do with my skills instead of giving it up. Then I thought about how I could touch lives and impact society."
Low discovered that some of his churchmembers were interested to help a worthy cause, and together they founded the #heavenonearth initiative.
"It was a gathering of like-minded people. We pooled our money to provide some warmth to the homeless," he said.
Carmen Yong, one of the volunteers leading the initiative, said their deeds were meant to go beyond distribution of food.
"There are lots of volunteers out there feeding the homeless, so what we are doing is not so much about food these days.
"We want to be there to lend a sympathetic ear," said Yong, adding that it was a way to remind the homeless that they were still part of society.
Together with his fellow volunteers, Low distributes food and engages in conversations with the homeless, but soon he started offering to cut their hair.
"Cutting their hair is not just a one-off thing. You get more personal with them and they slowly open up to you," he said.
"You have conversations with them, understand their story and as time passes, they warm up to you and let you help them.
"It was important to us to connect with them, and just be human," he added.
Low visits the homeless at least twice each month for a chat or to trim their hair.
"We usually go on Mondays because they say they hardly get any provisions early in the week.
"It is the least active day when it comes to volunteer activities," Low remarked, stating that they frequent the areas around Central Market and Petaling Street.
"We focus on this area so that we can get to know the people better."
He sometimes cut hair for up to 15 people during a visit, but Low has a bigger vision than merely keeping the homeless looking neat.
"I'm offering to teach them how to cut hair.
"This is my dream, to see them go from being homeless to having a permanent roof over their head and a stable job.
"Once they've acquired the skill, I plan to employ some of them. Maybe one day, they can run a barbershop."
However, Low said the individuals would need to develop a sense of security and confidence before this choice was offered to them.
"The homeless have challenging backgrounds; before I can think of teaching, counsel must be provided," he said.
So far, Low has yet to meet anyone from the streets who is ready to make a new start.
"There was a man about 30 years old who almost became my student, but later I learned that he had entered rehabilitation and I never saw him again.
"The others around here are a lot older and they simply aren't interested to develop a new skill anymore," he noted.
In the meantime, Low is also teaching hairdressing skills to refugee children.
Working with the Dignity for Children Foundation, he teaches about 10 teenagers between ages 16 and 17 the basics in a six-month course he designed.
"I ran the programme for the first time last year where I had nine students.
"My mission, in line with the foundation's, is to provide them with an employable skill so that they may break the cycle of poverty," he added.
By sharing his initiatives on his social media accounts, Low managed to draw the attention of friends and community and the donations followed.
"With the fund, we managed to rent an office lot in Sentul and converted it into a makeshift academy.
"I raised enough money to buy mirrors, hairdryers and furniture, simple items to get a class going," he said, adding that his students were provided a set of tools each.
The skill has come in handy for one of his students who has been resettled in the US with her family and is now pursuing her studies there.
"She's able to make some pocket money going door to door to provide haircut service," said Low of the 17-year-old.
Low started his second round of the programme last month, teaching twice a week.
He has hopes of engaging established academies that will allow the students to pursue a professional course in hairdressing.
He currently operates Amplitude Barbershop, which is part of the Amplitude brand that also has a music equipment business and a music academy managed by Low's business partners, Jonathan Lim and Yune-Ine.
Low said his partners were also involved in charity efforts.
"We share a very strong vision in terms of our social responsibility initiatives," he explained, saying that Lim and Yune-Ine run music classes for children from the foundation.
Currently, Low is attempting to transform his business into a social enterprise and build it as a platform for job opportunities.
Tiring though it may be to juggle a full-time career with philanthropy work, he maintains that it is necessary.
"Business may feed my life, but charity work feeds my soul."
Subscribe now to our Premium Plan for an ad-free and unlimited reading experience!