Chinese fintech giant Ant Group is continuing its expansion in South-East Asia with a new digital payment service in Singapore, allowing taxi passengers from Malaysia and South Korea to use different apps to pay with their own currencies.
Ant on Thursday unveiled its partnership with ComfortDelGro Taxi, Singapore's largest taxi operator, to enable cashless payments through Touch 'n Go eWallet, the leading mobile payment service in Malaysia, and Kakao Pay, a South Korean digital wallet service, according to a press release. The new payment options will work across a combined fleet of about 9,000 Comfort and CityCab taxis.
The deal allows users to pay their cab fares without needing to exchange currency or download a new app, and instead processes the payments through Ant's Alipay+, a cross-border digital payment service introduced in 2020. Alipay+ currently has more than one billion users globally.
Ant is the fintech affiliate of Alibaba Group Holding, the owner of the South China Morning Post.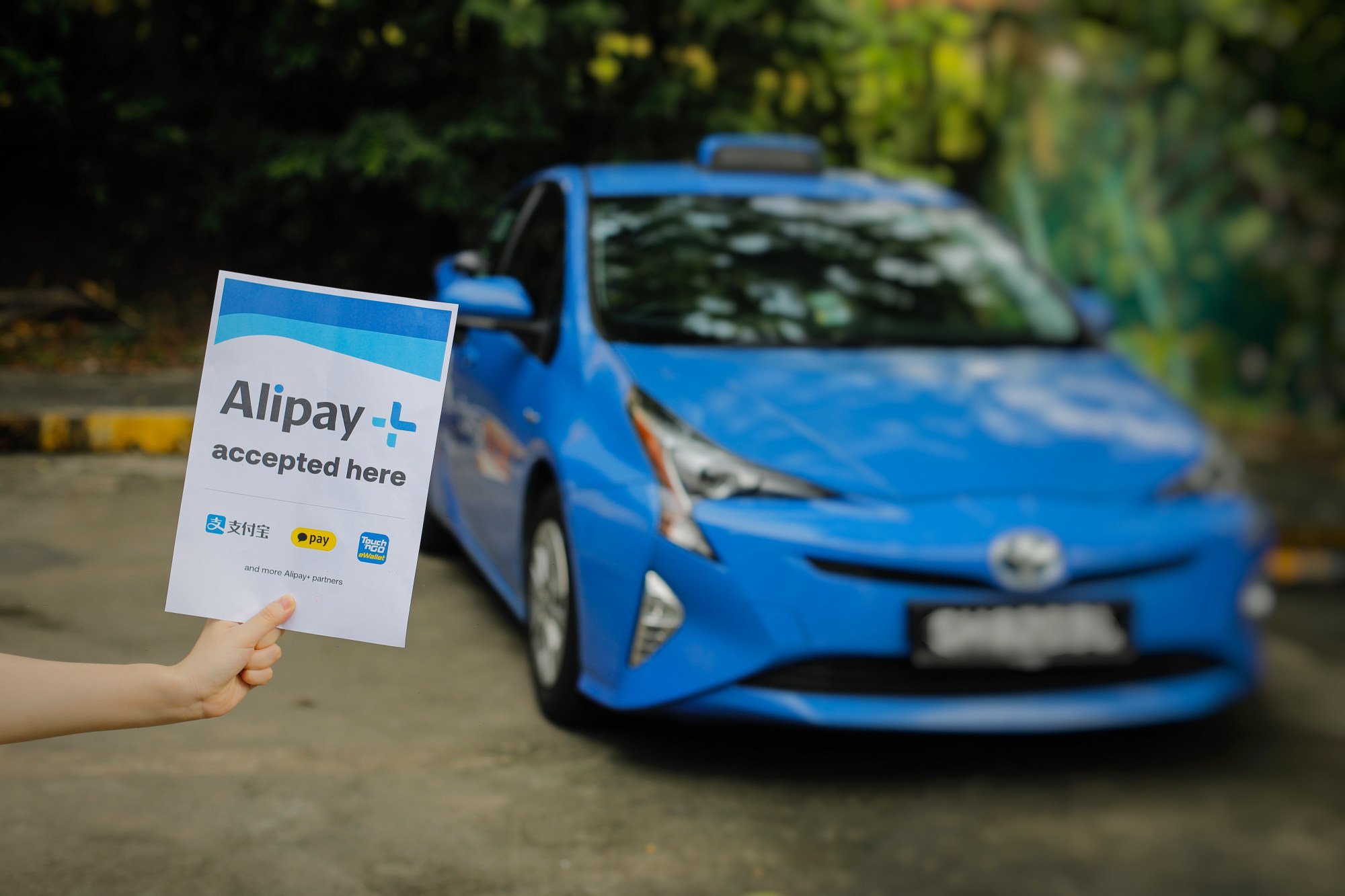 As part of an early promotion, the partnership is also offering discounts to users. Touch 'n Go eWallet will deduct either RM4 (US$0.90) or RM6 from a user's total fare for the first 300 transactions each day. The discounts will vary by week and end on June 25.
Kakao Pay takes the Alipay+ partnership further with in-store purchases available at some Singaporean shops, including at Changi International Airport, where users can pay with the app at any store featuring the Alipay+ logo such as Lotte Duty Free and Shilla Duty Free.
Ant's expansion could help the fintech firm take advantage of reopening borders across Asia as restrictions introduced during the Covid-19 pandemic ease. Singapore in April removed pre-departure testing requirements for fully-inoculated visitors from all countries.
"This partnership also comes at a great time, as Singapore leads the way in opening up its borders and welcomes tourists back in the city state," said Cherry Huang, Ant Group's general manager for global merchant partnerships in South and South-East Asia. "We believe this is the perfect moment for tourists to reimagine travel experience post pandemic."
The number of visitors to Singapore in the first four months of the year already exceeded the total number of visitors to the city state in 2021, according to the Singapore Tourism Board. Malaysia accounted for the third most inbound visitors to Singapore during the period this year. South Korea is not currently among the top 10, but it ranked ninth in 2019, before the pandemic disrupted travel.
Hangzhou-based Ant has been fast-tracking expansion in South-East Asia as it looks to move past troubles at home that began when the government scuttled its planned initial public offering in 2020 at the last minute.
In March, Ant appointed Jia Hang as its first South-East Asia regional head. On Monday, the firm also announced the launch of a digital wholesale banking service in Singapore, to be provided by Ant's wholly-owned ANEXT Bank.
Other efforts included the takeover of Singapore-based payments platform 2C2P in April and a hiring spree in the country that started last month.
Before its IPO was put to a halt, Ant was valued at around US$300bil (RM1.31 trillion). The firm has since been ordered by authorities to overhaul its business.
The People's Bank of China and other financial regulators have directed Ant to correct "improper competitive behaviours" associated with Alipay, the company's digital payment service, break up its "information monopoly" from data collection, and end "inappropriate" ties between Alipay and its consumer-lending operations.
In March, Ant announced its first dividend to shareholders since it brought in investors in 2015. The payments to Alibaba, which owns 33% of Ant, amounted to 3.9bil yuan (US$622mil at the time or RM2.56bil), putting total payouts at about 12bil yuan (RM7.88bil).
Hangzhou Junao and Hangzhou Junhan – two other major Ant shareholders, with a combined 50.5% stake – have chosen to retain the dividends without cashing out. – South China Morning Post
Subscribe now to our Premium Plan for an ad-free and unlimited reading experience!