PETALING JAYA: It will be an all-Klang Valley final in the 100Plus National Junior inter-state mixed team badminton championships.
Defending champions Kuala Lumpur advanced beating Kedah 6-3 in the semi-finals at the Juara Stadium in Bukit Kiara yesterday. And Selangor qualified with a 6-5 win over Johor.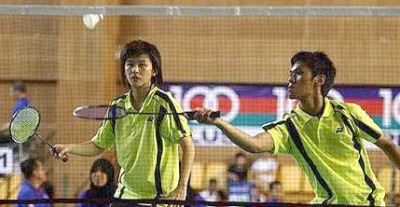 While it was smooth sailing for KL against Kedah, Selangor were made to slog by surprise package Johor before clinching their winning point through the mixed doubles pair of Muhd Syawal Ismail-Yap Harn Xin, who beat Zairul Anuar-Nurul Intan Jaffar 21-12, 21-11.
It was heartbreak for Johor, who had upset last year's runners-up and second seeds Penang in their opening Group B match before beating Sabah 8-3 for a place in the semi-finals.
Johor were let down by their top Under-15 boys' doubles pair of Teo Ee Yi-Haw Yong Huan, who could have clinched the tie for them but for a 9-21, 21-23 defeat by Zulfadli Zulkifli-Nur Mohd Azriyen Ayub to allow Selangor to draw level at 5-5.
Selangor made full use of the lifeline. Johor knew their Under-18 mixed doubles pair of Zairul Anuar-Nurul Intan Jaffar were no match for Muhd Syawal-Harn Xin. The Selangor pair needed only 20 minutes to seal the match and the tie.
Johor manager Muhtasham Katan said: "It turned out to be the turning point for us. We counted on Ee Yi and Yong Huan to claim the winning point but they let us down.
"They led 20-18 in the second set but simply could not finish off their opponents. If they had forced a rubber, it would have been a different story. But it never happened.
"Nevertheless it has been a good outing for Johor in the tournament. In the previous editions, we never went past the group stages. We will now try to win third place."
While Johor will battle for third place, KL are the hot favourites to retain the title.
The city lads are in top form and with the bulk of their players coming from the Bukit Jalil Sports School or the BAM junior squad, Selangor will be hard-pressed to regain the title they last won in the inaugural tournament in 2004.
In the singles, KL have the national junior squad's Kuan Kam Chung (boys' Under-18) and Vivian Hoo (girls' Under-18).