You have searched for "jahara"
More prizes are pouring in for the Penang Bridge Marathon 2007 to be held on June 24.
World and Olympics gymnastics champions Maria Olaru and Andreea Raducan arrived here yesterday as part of their visit to South-East Asia.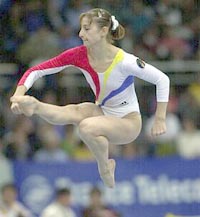 Karate exponents in Penang finally have a home to call their own with the opening of the Goshin-Ryu Centre of Excellence yesterday. The centre will also serve as a national training camp.