You have searched for "Ikram"
Nation
Several private colleges may soon be upgraded to university-colleges, with three already in the final stages of securing the much sought after status.
Education
University-college status is the #8220;in thing#8221; now. A handful of private colleges are on the verge of getting it while several others are working towards it, reports GAVIN GOMEZ.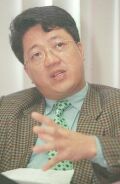 Nation
Growing up in a polygamous marriage, Wahti Mahidin hardly saw her father except for Hari Raya and a few other occasions.