You have searched for "abandoned houses"
Nation
Salleh Abu Hassan cannot understand how his eight-year-old daughter Asihah Shahirah could have died from dengue fever because he made sure his compound was always clean.
Lifestyle
LIZ PRICE reviews Chief Spookster's I>Get Spooked! Experiences of the unexpected/I>.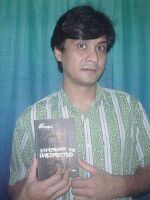 Nation
The decades-old houses in Papan do not have any historical value worth preserving, said a representative of Hock Hin Leong Sdn Bhd, a tin mining company that owns several houses in the town.