You have searched for "baskin robbins"
Lifestyle
Continuing the I>StarMag/Iand Kinokuniya Book Store series on Gems of the Month, MARTIN VENGADESAN catches up Sandra Sodhy. This avid reader likes authors who cut to the chase.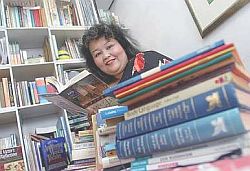 Education
Beginning a new series on outstanding Malaysian students, I>StarEducation/Ispeaks to Yvonne Tew, a 19-year-old whose achievements far outdo any adult, and who reminds us that a little goes a long way.