My current pregnancy gives me the same joy and happiness as the previous one but the symptoms like fatigue, morning sickness and aversion to certain food are harsher. Even a particular health concern is the same.  

TH and I had planned to renovate our house when I fell pregnant unexpectedly. Not wanting to delay our plans, we went ahead with the works as the contractor promised a swift and neat job.

The renovation was quite extensive. The lanai with glass roofing has been converted into an indoor playhouse with an option to open all the glass doors to become a part of the outdoor playground. 

Part of the side garden and the entire backyard are paved as grass did not grow well due to lack of sunlight.

The renovation took longer than expected and the whole house was dusty although proper precautions were taken.

Dust and noise stressed me until I fell ill. It started with a prolonged cough and a bad cold. I saw one specialist after another who prescribed medication, inhalers and all sorts of equipment to ease my breathing discomfort and cough spasms. 

Alas, nothing worked and I decided to stop taking the medicines as it is not advisable to ingest them during pregnancy.
I knew the culprits were looming in the air - dust, dust mites, bacteria, dander, cooking smoke, other invisible particles and cigarette smoke exhaled by construction workers.
Observant TH realised that I coughed and sneezed more frequently at home, leading him to conclude that dust was the cause. 
Our existing two units of air purifiers were working round-the-clock to clean the air. TH reckoned we needed a better and more powerful substitute.
So he did an intensive research and found that Blueair 450E fits the bill. It is quiet, energy-efficient, has a favourable three years warranty term and a service centre nearby.
The size is much larger than our existing units but it makes sense since it is required to perform heavy duty.
Being a technical person, TH explained to me that he was impressed with this appliance's high clean air delivery rate. He said it is capable of purifying the air in a room five times in an hour. 
Immediately we ordered two units – for the living room and our bedroom respectively, and put them to the test. We could instantly feel the vast improvement in the air quality in these rooms.
The real test came when the contractor's worker poured chemical onto the brick floor in the lanai to clean some stains. Plumes of toxic fumes soon filled the whole house.
We quickly turned on both purifiers to full blast to clean the air. It worked beautifully and the acidic smell disappeared after a short while.
What's more, after using the appliance for a week my cough and cold also miraculously disappeared without the aid of any medication! I am not only impressed but exceedingly grateful.
Had I discovered this purifier during my first pregnancy I would be spared much suffering.
At that time, I had a similar episode of severe coughing and sinusitis, probably also due to airborne contaminants, that landed me in hospital for two weeks with a medical bill of more than RM10,000.
We live in a wooded suburban environment where the air is fresh but not realising that pollens are aplenty. They are a serious respiratory irritant and may be the real culprit.
Windows and doors are closed at all times to keep out mosquitoes but that does not prevent pollens and other pollutants from creeping into the house through narrow gaps or gushing in when we open the doors.
I cannot control the air quality outdoors but since I spend 90% of my time indoors, I want to ensure that the air I breathe is contaminant-free.
Now I have ordered additional units for our classic car restoration workshop, so that everyone in our team will benefit from breathing in fresh and clean air.
In the long run, investing in appliances that promote good health is economically viable in preventing sickness which is costly and disruptive. After all, an ounce of prevention is worth a pound of cure.
> The views expressed are entirely the writer's own.

Join our Telegram channel to get our Evening Alerts and breaking news highlights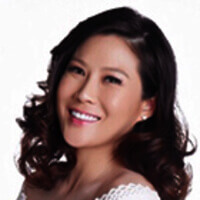 Chermaine Poo is a chartered accountant turned actress, TV host, emcee and columnist. Now she juggles between motherhood and running her classic car restoration workshop, Restoration Performance Design. And because she doesn't sleep, she writes this columns and a blog on www.chermainepoo.com.