TWO days after his 69th birthday and the release of his final album, Blackstar, David Bowie passed away in January this year.
Bowie had been diagnosed in 2014 with terminal liver cancer, but did not make the news public.
His producer, Tony Visconti said: "He always did what he wanted to do. He wanted to do it his way and wanted to do his best way. His death was no different from his life – a work of art."
Bowie was born David Robert Jones, and was considered by critics and other musicians as an innovator in the music industry since 1970's. The Bowie impact in British and the world music was enormous. He changed the nature of rock music and evolved his own approach repeatedly in his career. The man sold an estimated 140 millions records worldwide. He was inducted into the Rock and Roll Hall of Fame in 1996.
Despite his working class upbringing and judgments over his sexuality and style, nothing stopped Bowie's creativity and talent.
He once said: "It amazes me sometimes that even intelligent people will analyse a situation or make a judgment after only recognising that standard or traditional structure of a piece."
This week, to celebrate the life and work of David Bowie, we also deal with a life choice made by a reader – one which may be judged differently by society.
Dear Dr. G,
I need your help.
I am 30-years-old and unmarried.
My girlfriend and I have been together for three years. We are very happy together and have a very healthy sex life. We are very happy living together and so far have no plan to getting married, as both of us are focusing on our careers.
My girlfriend was "accidentally" pregnant two years ago. We were very happy at the time, but my girlfriend had a miscarriage three months after the pregnancy.
She really had a terrible time recovering from the incident and life became normal again only after a year.
My girlfriend recently went to her doctor and she prescribed oral contraceptive pills, but my girlfriend began to have quite unpleasant side effects from the medication. She started putting on weight and getting terrible acne on the face.
The responsibility of contraception lies on my shoulder now. I started using condoms, but I must say I find this method very unsuitable. I somehow lose my erection when I have the rubber on.
I read what you wrote about vasectomies and I think the snip is exactly what I need.
The problem is, I have seen several doctors about the procedure and they have all turned me down. The doctors all think I am too young for the snip. Is that true?
The last doctor I saw told me I am unsuitable for a vasectomy as I am unmarried, and will change my mind in the future. But what has marriage got to do with anything? Are vasectomies really safe? Isn't the procedure reversible anyway?
James
A vasectomy is a procedure carried out to occlude the passage of sperms. It was introduced many decades ago as a form of male contraception and has been gaining popularity in recent years. The procedure of snipping is quite simple (in comparison with female sterilisation).
During the procedure, which is mostly done with local anaesthesia, small incisions are made on the skin after the vasa are located. On each side, the vas will be hooked up and segmentally excised. Three months after the removal of vas, men would be asked to provide a sample to ensure no more sperms are present in ejaculates. With such a simple mode of contraception, why are there concerns?
Many may argue there are complications associated with a vasectomy. In reality, there is no such thing as a risk-free operation. However, when it comes to a vasectomy, it is as safe as it gets for a minor operation.
The common complications after a vasectomy include skin infections or hematoma (blood clots in the scrotum). Such complications are usually self-limiting and can be prevented with avoidance of exercise and the use of antibiotics.
Generally, men will be advised to wear tight undergarments and take it easy after the intervention (wouldn't it be mad to dive straight into strenuous exercise after a vasectomy?).
There are publications highlighting the incidence of reconnection of the vas and chronic testicular pain. The fact is one in two thousand men may have to face the problem of re-connection of the cut vasa following a vasectomy. The exact cause of the connection is unknown, but this natural reversal of vasectomy surely will induce a great deal of suspicion and awkward confrontations.
Discomfort following the snip is usually minor and expected while pain three months after the intervention is rare but well documented. Most of such discomfort is transient and manageable. However, some men may require persistent use of painkillers or even reversing the vasectomy to overcome the pain.
Vasectomy reversal has also been gaining popularity in recent years. This is partly due to the incidences of men finding new partners or changing their minds about sterilisation. In my opinion, the increase in number of reversal procedures is also because it is completely doable and the success rates are improving with the advent of medical microsurgery.
Although James is not under pressure to conform to the social norm of getting married and having children, I am saddened by the fact he is facing difficulties convincing the doctors of his sincere intentions. I guess when facing the unconventional decision giving up one's fertility when others are praying for children, a doctor's decision to do good and do no harm is often a difficult one.
> The views expressed are entirely the writer's own.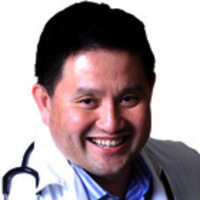 Dr George Lee is a consultant Urologist and Clinical Associate Professor whose professional interest is in men's health. The column "Ask Dr G" is a forum to help men debunk the myths and taboos on men's issues that may be too "hard" to mention. You can send him questions at askdrg@thestar.com.my