Heart patients may encounter multitude of problems in their sexual performance following major operations. 
One of the most successful authors in our generation, JK Rowling once said: "Rock bottom became the solid foundation on which I rebuilt my life". Nothing in life can be more "rock bottom" than losing the strength and health you once take for granted. 
In my youth, I used to be petrified of the prospect of embarking on a medical career. As I mature, I am humbled to be part of countless number of recovery journeys. I have learnt from many patients facing adversity, and that most importantly, one must never lose hope. 
I have encountered many of those who struggled through tough times. But the true rewarding privilege I get as a doctor, is guiding my patients to a positive mindset, amidst the cloud of uncertainty. Hopefully, they will come out at the end of the tunnel, a stronger person. 
After all, Dalai Lama once said. "I find hope in the darkest of days, and focus in the brightest. I do not judge the universe." 
Dear Dr G, 

I had undergone a painful mitral valve replacement surgery since last November. Unfortunately, the operation had complications and I had another operation two months later to remove excess fluids on both lungs and heart. 

In the second operation, the doctors had to make a two-inches incision on my left chest wall. This resulted in pain and numbness that had affected me since February. 

Although I am much better now, I am rather troubled by the drastic deterioration of my sexual activities in the last few months. I am currently taking a cocktail of medications including antihypertensive and blood thinning agent, Warfarin. The cardio-thoracic surgeons in the hospital are also monitoring me on a regular basis. 

I have mentioned to the doctors that I am suffering from erectile dysfunction. They are very supportive and prescribed me some pills. 

I am young and rather worried that this will be the long-term situation.
Can you please help me? 

Heart Patient. 
Heart patients may encounter problems in their sexual performance following major operations. Such difficulties faced in sexual health may be due to multiple etiologies. Of course, the initial causes of the cardiovascular condition can result in the narrowing of the arteries that affect the penis, irrespective of the operations. 
Other causes that may have adverse impacts on sexual functions in men following heart operations may be due to medications, hormonal declined or even psychological stress following multiple operations. 
Certain drugs that may be necessary for heart patients including antihypertensive can have a negative impact on erectile rigidity. With the availability of different pharmaceutical options for patients, switching medications may help to improve problems. 
The level of testosterone plays a vital role in the recovery of normal sexual functions. Studies have shown that testosterone levels may deteriorate significantly in heart patients even six months following the surgery. 
Although regular exercise and healthy lifestyle may have positive impact on the hormonal levels, testosterone supplementation may be necessary initially. 
We cannot deny the fact that the six months of abstinence following a major heart surgery will have some degree of psychological impact on patients when they resume intimacy. Contrary to many beliefs, the blue pills are actually safe for many heart patients, as long as they are not on nitrites. 
Although, medications for erectile dysfunction (PDE5-I) demonstrate efficacy up to 80% of the patients, certain tips need to be observed to ensure successful erections. Firstly, the effectiveness of the drug requires sexual stimulations one to two hours following the consumption. This is because the PDE5-I helps to sustain the dilation of the penile artery following sexual excitement. 
Fatty food or alcohol may also affect the efficacy of certain PDE5-I. Hence the consumption of a full fatty meal with nice wine may not result in a desirable outcome. Lastly, studies have also demonstrated that several attempts with the medication may be necessary before such modality is deemed unsuccessful. This can be as many as seven attempts before switching to the next line of treatments. 
Before the discovery of the blue pills in 1998 (believe or not it has been 16 years since the pills was introduced), the treatment for erectile dysfunctions were injections of medications directly into the penis or a vacuum device to encourage blood flow into the penis and trap it with a ring at the base of the organ. Such modality of treatment can be cumbersome and at times painful. 
It may not also be completely suitable for heart patients, especially the ones on blood thinning agent such as Warfarin. Finally, if all treatment fails, the possibility of penile prosthesis may be necessary. 
Robert Schuller, a retired American pastor and motivational speaker once said, "Tough times never last, but tough people do. Let your hopes, not your hurts shape your future". 
Although the future of sexual health for our young heart patient may seem gloomy at present, I am certain with a bit of hope and help from medications, this difficult moment will diminish.
> The views expressed are entirely the writer's own.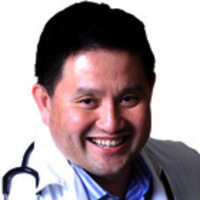 Dr George Lee is a consultant Urologist and Clinical Associate Professor whose professional interest is in men's health. The column "Ask Dr G" is a forum to help men debunk the myths and taboos on men's issues that may be too "hard" to mention. You can send him questions at askdrg@thestar.com.my