Fathers Day is finally here! This is the day of celebration honouring fatherhood, paternal bond and the influence of fathers in society. 
Contrary to common beliefs, Fathers Day was not invented by the automobile industry as a marketing campaign to lure more sales for the spring weekend. Like the story of Anna Jarvis for Mothers Day, Sonora Smart Dodd founded Fathers Day to honour her Dad, a single parent war veteran who raised her and five other siblings in 1910. It is not till 1972, the third Sunday of June, was proclaimed as Father's Day by President Nixon. I think Fathers Day just somehow never really catch on as our female counterpart, but equally exploited in the world of commercialisation. 
Indeed the role of fatherhood has evolved tremendously in the 21st century. Simply playing the "hunter's" role and putting food on the table doesn't cut it anymore. Spouses and children expect much more from Dads, as many fathers are no longer the only breadwinners in the family. With such shifting of paradigm, the "Hard Daddy" paternal image as head of the family is also altering. 
I recently read a report of a four-year Austrian study involving more than ten thousand patients presented in the Euro-anesthesia meeting in Stockholm.
Apparently, male patients felt more pain and needed more painkillers compared with female patients by 27%, after major operations. I was fascinated by this titillating study. The study highlighted numerous explanation of such observation. 
One expert highlighted such deficiency of pain tolerance may be due to psychological factors such as men "decreases the threshold" of pain when treated by attractive young female nurses. Other reasonings include cultural elements of which it is increasingly acceptable for men to be "soft" and no longer need to be "hard man" to grit the teeth and bear it. With such food for thought, I am addressing a query from a "soft" man with questions too "hard" to mention:
Dear Dr G, 

I am a 48 year old man and happily married to my wife for the last 20 years.

My wife and I have two wonderful children and we continue to enjoy very active sex life until recently, after I observed some difficulties.

I am very concerned that my erection hardness is less optimum than it used to be. I can still engage in penetrative intercourse but have been having difficulties maintaining the erection.

Overall, the rigidity is getting weaker.
I am really not sure whether I have erectile dysfunction (ED). Can you clarify how soft is really considered ED?
I also find it hard to talk about this with my wife, as I worry she will think less of me. I feel ashamed but have no one to talk to.

I often get approached on emails to purchase the "blue pills" over the Internet. Should I buy them? Are they real? Is there any risk in taking these medications? I am really too embarrassed to go to the pharmacy to get the medication.

I really hope you can help me.

Regards
Peter

Compromised in erectile rigidity is a subjective perception. In scientific research for sexual dysfunction, we grade ED using Erectile Hardness Score (EHS), which ranges from 4 to 1. Grade 4 Hardness is considered normal and 1 is impossible for penetration. The erection that is less than 4 is considered ED.
A men's health campaign in Taiwan, uses scale to link foodstuff that men can more easily relate to. Grade 1 is a soft tofu, 2 is linked to peeled banana, 3 associate with unpeeled banana and lastly the mighty hard cucumber is connected to grade 4 Hardness. Although the gauge is rather playful, it really helps to break down barriers for patients to convey such embarrassing matter to healthcare providers. The other advantage of such standardisation is to allow clinicians to assess the severity of the dysfunction and predict treatment efficacy.
A recent survey highlighted 30% of men at Peter's age would experience ED, and the vast majority of them have suboptimal rigidity, which correlate to EHS 3 (or a unpeeled banana). Such an observation is important as it highlights the dysfunction that may be mild and can have the reversible potential with lifestyle alterations. The studies also revealed 80% of men, with such suboptimal erection, were successfully treated with medications.
It is the sign of the time that men are enticed to purchase sexual dysfunction medications online. A Japanese study disclosed "blue pills" users in the country: 23% obtained the medications from friends and 22% from the Internet. Most men would bypass doctors due to embarrassment and the perception that it is cheaper from uncontrolled source. Sixty percent of the surveyed men believed that medications over the Internet are the genuine articles. On the contrary, another article unearthed 77% of the pills from Internet were counterfeit.
The sad reality is that many medications purchased online are unregulated. The direct risk of consuming such medications is the unknown ingredient and over or under-dosage that may bring about severe adversity and even death in some cases. Therefore, like Peter, many men who bypass the interactions with healthcare providers may miss the opportunity to reverse the ED. In worse case scenario, they are risking their lives for trusting the unregulated medications.
It is very clear that the role of men and fathers in the society has evolved enormously in the last century. Although the dominant "Hard Daddy" image of men may still be desirable, it is gradually "tolerable" for men to open up and not suffer in silence.
> The views expressed are entirely the writer's own.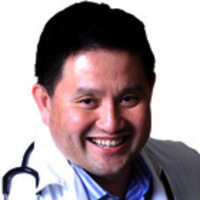 Dr George Lee is a consultant Urologist and Clinical Associate Professor whose professional interest is in men's health. The column "Ask Dr G" is a forum to help men debunk the myths and taboos on men's issues that may be too "hard" to mention. You can send him questions at askdrg@thestar.com.my