Two recent studies revealed that up to one in three men would suffer from premature ejaculation.
A famous American Broadcaster once claimed: "All men are created equal. It is what you do from there that makes the difference. We are free agents in life, we make out own decisions. We control our own destiny". I must say, I agree that we must determine our own fate by making the right choices in life to achieve our goals. However, in principle, I also disagree with the statement "all men are created equal!" 
Look around us, the reality is, some men are "more equal" than others. Such supremacy may be a given advantage from birth such as being taller, faster and smarter. On the other hand, it might not just be nature that gives you the upper hand. When one is given the head start in life with advantages and opportunities, these can also determine one's superior fate. 
I feel tired this week. It is not just juggling life between the university and clinical work that gets me down. I was challenged to have a tennis game with my son. I confess that with Jack being at home 24/7, I hardly ever noticed how fast he has grown. In my mind, he is a mere 14 year old who is asking his Dad for guidance in the tennis court. 
After a few sets in court, I was panting and gasping for breath, making up excuses to take a break. The reality was, I was begging for mercy, and this teenager was really teaching his "old man" a lesson! 
I was quietly ashamed as I limped off the tennis court. This is the first time in my life, I have noticed my son has outgrown me. I am elated to see how strong and smart Jack has grown up to be. Friends often comment on how alike we are. But I have never remembered ever having such a head start in life. Okay, I was a bit jealous, but I am not bitter! 
This reminds me of a letter I received this week from a reader: 
Dear Dr G, 

Thank your for your lovely weekend column.
I am 24 years old and have had several relationships that had not gone so well. 

I think I have premature ejaculation, and this is stopping me from having intimacy as I feel very embarrassed, and this has huge negative impact on my self-confidence. 

Can you please tell me what is the normal duration of intimacy? 

Why do I have this condition? Is this hereditary? 

I understand there is medication available for this condition. Do I have to take this for life? I worry the medication is not natural. 

Please help. 

Regards
Jaya 

Mahatma Gandhi once said: "A principle is the expression of perfection, and as imperfect beings like us cannot practice perfection, we devise every moment limits of its compromised in practice." 
In life, no one is perfect! It is not uncommon for men like Jaya who feels "compromised between the sheets" when they have begun the journey of their sexual relationship. This is term primary premature ejaculation. 
Two recent studies revealed that up to one in three men would suffer from premature ejaculation. Indeed, Malaysia also took part in the studies and the findings were consistent with the rest of the world. 
Scientific research also demonstrated, unlike erectile dysfunction that increases its prevalence with age, premature ejaculation affects men equally through life. 
This may be explained by the fact that the affected men may have a reduced level of serotonin in the brain and spinal cords. Such deficiency often gives them a disadvantage in the bedroom activities. 
It is true to some degree that one can blame a bad gene for premature ejaculation. However, the concordance twin studies only revealed this is hereditary in a small number of men, and the cause of such problem is largely unknown. 
There is a medication approved and licensed for the treatment of premature ejaculation. Most sufferers assume premature ejaculation may be transient phenomena or partner-dependent, and would decline treatment. As a result, this has affected them adversely both inside and outside the bedroom. 
The treatment with the medications is simply enhancing the level of serotonin in the brain to normalise the interval of ejaculation. This is almost like equalising the playing field so that you are not compromised anymore. Okay, it may not be natural, but it definitely will give you an advantage! 
Actress Sarah Jessica Parkers from Sex in the City once said: "In a relationship when does the art of compromise become compromising? So, at some point in life, I have to accept life is not a level playing field, and I will try my upmost best not to let this compromise my chances." 
> The views expressed are entirely the writer's own.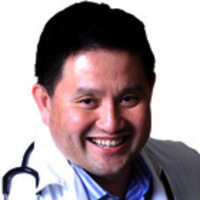 Dr George Lee is a consultant Urologist and Clinical Associate Professor whose professional interest is in men's health. The column "Ask Dr G" is a forum to help men debunk the myths and taboos on men's issues that may be too "hard" to mention. You can send him questions at askdrg@thestar.com.my