Apart from Erectile Dysfunction, the blue pills have been used to treat life-threatening illnesses. Researches show that the blue pills can even keep flowers standing up straight for a week beyond their natural life span! 
"I think the life we are living in now is just a blink in the eye of eternity" - A famous quote from Keir Dullea, the actor who played David Bowman in Stanley Kubrick's 2001: Space Odyssey. Isn't it so true? How time flies. After all, Christmas, New Year and Valentine's Days are all now past memories at the blink of an eye. Indeed, life is rather short to go to waste.
After last week's article "Blue Valentine", I am rather encouraged by the overwhelming response and letters from the readers. One email from a reader particularly caught my attention:
"Dear Dr. G,
Happy New Year!! May you have a happy and prosperous year of the horse! The reason I am emailing you is to ask questions that has bothered me for quite some time.
I'm 26 years old and am not engaged in any relationship at the moment. I do, however, participate in 'extracurricular' activities.
I do not suffer from any PE or ED problems but I was introduced to the use of the blue pills from one of my buddies. I laughed at the idea at first but decided to go ahead and give it a try.
I do notice a significant enhancement in my performance.
I can't help but worry, are there any side effects associated with the use of the pills? Will my future sexual functions be affected through prolonged/habitual usage? Are the blue pills used for anything else?
Regards
J"
Like many young men who come to see me, J faces the exact dilemma and concerns when it comes to taking the blue pills. J is young and not committed in a relationship and has been happy with his past sexual experience. Like any other men, J will experience good days and bad days "between the sheets", depending on his relationship and excitement. Suddenly, he discovered a magic pill that can help him to have more good days than bad ones. As a result, everything seems better. His sexual performance is enhanced. His self esteem is improved, and his satisfaction heightened. Suddenly, J becomes a happy bunny, thanks to his helpful buddy. 
So, what's the problem? You asked. Here is the issue: J began to wonder whether he truly suffers from Erectile Dysfunction (ED). Naturally, he also began to doubt whether taking such medication is damaging to his health. Many men will ask whether long-term consumption of the blue pills will build up tolerance, induce infertility and even be addictive.
Surely, many reasoned that such pleasure must come with a hefty price to pay in the future. 
Is there such a thing as "pleasure without pain?" Lets look at the evidence. PDE5-I is actually a group of medications initially developed for the protection of the heart; it is only by accident the medication is more effective for "hard" condition. In fact, in the last 16 years of scrutiny, there has not been any evidence that linked the blue pills to tolerance or addiction. 
When used under the supervision of doctors, the medication is not linked to any serious effect. On the contrary, many researches began to unearth "hard" evidence that is associated with the improvement to the cardiovascular system in long-term use. 
I recently came across an interesting report from the United Kingdom. It was noted that £6,000 (RM32,900) worth of the blue pills were stolen from the Norfolk Royal Air Force medical supplies in the past six years. Of course, the Defence Ministry was quick to point out that the pills were also used in other medical conditions. 
Undeniably, the combat boys are right. The anti-impotence tablets are also licensed for the treatment of Pulmonary Hypertension, which is a medical condition that increases the pressure in the vessels leading to the lungs. The use of the blue pills is certainly an approved treatment for this life-threatening illness. With the ability to reduce the pressure of the pulmonary artery, the blue pills are also quickly recognised to be a savior for altitude sickness.
Of course, circulatory enhancing properties of the pills are also experimented in organs other than the genitalia. PDE5-I has also been utilised in the treatment of Raynaud's phenomenon, which is a debilitating condition characterised by spasm of small arteries in the fingers and toes resulting in pain and necrosis.
Lastly, two interesting recent researches also demonstrated that the blue pills have been proven to keen flowers standing up straight for a week beyond their natural life span. (Seriously, I am not joking!) 
So J, Dr G's advice is simple. Why don't you pay your doctor a visit and have your risk factors for ED checked out. Get a proper assessment before taking more blue pills. Perhaps there is truly a "pleasure without pain" in life. Indeed, life is too short to be held back by guilt. Worry not! Even drooping lilies can "stand up" and deliver now!
> The views expressed are entirely the writer's own. 
Subscribe now to our Premium Plan for an ad-free and unlimited reading experience!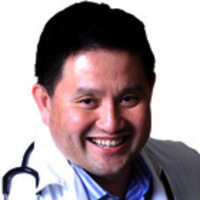 Dr George Lee is a consultant Urologist and Clinical Associate Professor whose professional interest is in men's health. This column is a forum to help men debunk the myths and taboos on men's issues that may be too "hard" to mention. You can send him questions at askdrg@thestar.com.my