Of course I cannot urinate straight away. After 1-2 minutes of hesitancy of urination, it is time taken to 'stand down'. So I need about 2-3 minutes before I can empty my bladder and then go back to sleep. The cycle may repeat itself on one or two occasions per night. This has been happening for more than a decade. 
I am on anti-hypertensive, statin and nitrates medication for arteriosclerosis and hypercholesterolemia; I had cardiac stenting 5 years ago. Are these medications the side effects of the symptoms described above? Can this result in undesirable effects in the future? 
Subscribe now to our Premium Plan for an ad-free and unlimited reading experience!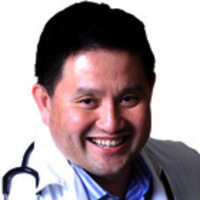 Dr George Lee is a consultant Urologist and Clinical Associate Professor whose professional interest is in men's health. This column is a forum to help men debunk the myths and taboos on men's issues that may be too "hard" to mention. You can send him questions at askdrg@thestar.com.my