It is not unheard of for a man to be erect at night but inert during the day.
Q:
I have been having unsolicited erections while asleep and this has been going on for more than a decade into my fifties. I am unsure of the terminology to describe the condition, whereby I need to ease off my bladder for 1-2 times every night. The erection that wakes me up every night results in painful sensation at the lower abdomen, especially when fully erect.
Of course I cannot urinate straight away. After 1-2 minutes of hesitancy of urination, it is time taken to 'stand down'. So I need about 2-3 minutes before I can empty my bladder and then go back to sleep. The cycle may repeat itself on one or two occasions per night. This has been happening for more than a decade. 
I am on anti-hypertensive, statin and nitrates medication for arteriosclerosis and hypercholesterolemia; I had cardiac stenting 5 years ago. Are these medications the side effects of the symptoms described above? Can this result in undesirable effects in the future? 
My wife and I have sexual encounters between one to two times a week, especially towards the weekend. The irony is, I began to experience erectile dysfunction (ED) on many occasions and unable to sustain erection till the end! But the nightly erection prior to emptying the bladder is very hard and tight that wakes me up as described above. How I wish it in this 'stand up' state during the intimate moment minus the discomfort that comes with it! 
My last screening 2 years ago by urologist in the Hospital was favourable and I was told the condition is normal.How dangerous is it for me is with heart condition and experiencing ED at the same time in taking the 'blue pills'?
Confused 
A: I can truly understand why you are confused. I began wondering whether "someone" upstairs is playing a trick on your sex life. On the one hand, you have an erection on a nightly basis to the extent that makes it difficult for you to urinate for the whole decade. On the other hand, the erection is removed or reduced when it is most needed! This is truly an irony! 
Anyway, when I first read your question, I was convinced you have nocturnal penile tumescence (NPT), which is a spontaneous erection of the penis during REM sleep. This is physiological response in healthy men, also commonly known as "morning glory" or "morning wood".
When I discovered you also have erectile dysfunction (ED), I am not so sure what you are experiencing is normal. There is arare medical condition called stuttering priapism, which is affectionately named after Priapus, a Greek God of fertility. Stuttering priapism is the frequent recurrent episodes of "unwanted" and occasionally painful erection. 
Majority of the sufferers had unknown pathology, however it is also associated with sickle cell disease. The majority of such priapism is self-limiting, however some may progress to ischemia. Prolonged problems may lead to depletion of oxygenation and eventually erectile dysfunction. Perhaps this is what you are experiencing. 
I can understand that you are somewhat worried about your cardiac conditions and how the side effects of the medications may result in the stuttering priapism. Rest assured, the condition is not related to either of your concerns. Paradoxically, the PDE-I (blue pills) is one of the recognized treatment options to counteract stuttering priapism. The bad news is, you are contra-indicated for such treatment as you are on nitrites.

My advice to you is take no medication. Take advantage of "unwanted" nightly erection, and make the hardness "wanted" when the opportunity permits. 
Q: My spermatic fluid is not white or creamy in color, but is brownish. I am 64 years of age and noticed this about a year ago. I am married but have not had intercourse for more than a year. 
I am unsure whether this is haemotospermia. I am worried but afraid to check with a urologist as to what could be the problem. Is it normal at this age? What could be the likely cause of it? Does the absence of intercourse cause it?
Worried 
A: You gave a good description of hematospermia. This is a condition characterized by the presence of blood in the semen. This is a common urological condition that can constitute about 2% of all urological consultations. 
Although the sight of blood in the semen is a completely frightening and distressing experience, I can assure you the majority of such symptoms are completely benign in nature. 
In a man younger than the age of 40 years old, I worry about sexually transmitted infections such as Chlamydia and Gonorrhea. For a 64 year-old gentleman like yourself, I am reasonably confident it is associated with your prolonged sexual abstinence. However, such presentation may be associated with excessive or vigorous sexual activities or prostatitis. Of course, the big worry is also the possibility of prostate cancer. 
I would recommend for you to visit your doctor. I am sure the urine culture to exclude bacterial infection and the cancer marker (PSA) will be carried out.

For my patients, I advised them to be patient, as hematospermia is generally self-limiting. For persistent problematic hematospermia, I will also consider medications such as finasteride and dutasteride. Or better still, why don't you start having sex. You never know, all your problems might disappear, including the hematospermia. 
Q: Firstly, my brother told me he has been experiencing a very fast ejaculation for quite some year. The time range to reach orgasm is averaging at 5 - 10 seconds. What exactly is the problem faced by him?
Second, is there any medication or anything that he can take or do to extend the time of ejaculation? Last but not least, if your suggestion is to consult a doctor, what type of doctor should he go to and where can him find these doctors? 
Really hope you can help me answer all these questions; as my brother is still very young. He is only 22 this year and I think this is not a good thing. 
Caring Brother 
A: I get many patients who come to see me, who are too embarrassed to tell me they have sexual dysfunction. Therefore they often mention it is their "brother" or " friend" who suffers from certain personal conditions. 
Since this is a write-in column with complete anonymity, I am sure it is your "real" 22 year-old brother who is suffering from premature ejaculation (PE).

Anyway, for the interval of intercourse that is between 5 to 10 seconds really falls into severe degree of PE. The typical presentation of such dysfunction from the first sexual encounter points towards primary PE. Many scientists believe this is due to the lack of serotonergic neurotransmitters in the brain, which reduce the inhibitory effects of ejaculation. There are many researchers who speculate such derangement may be due to genetic etiology that runs in the family. I guess you can thank your lucky stars that you are not affected. 
The sufferers of Premature Ejaculation have no real detrimental adverse consequence of health. However, the lack of control of ejaculations will have an adverse impact on an individual's self-confidence and interpersonal relationships. It definitely has negative impact on the quality of life. 
I recommend your brother to visit a physician to determine the correct diagnosis and identify the etiology. I also think the medication will have significant efficacy on the treatment of severe PE that he is suffering from. 
Keep caring 
Q: I am 26 years old with no experience of sexual intercourse. My condition is that my scrotum skin has this dryness, redness and cracking skin problem for few years. Sometimes it will cause the skin to be shed off (like dandruff) and itchiness. This causes 2 different skin colors at my scrotum. So what is your medical opinion? 
J
A: Thanks for your email. You really write a fantastic description of your medical presentation. Dryness, redness, itchiness, discoloration and flaking scrotal skin are all perfect descriptions of scrotal eczema, contact dermatitis or fungal infection. 
The commonest cause of flaking, itchy and roughened scrotal skin is probably eczema. Eczema is derived from the Greek word "to boil over". Eczema and contact dermatitis can essentially both be categorized under the same pathology. Eczema of the scrotal skin is an allergic disease believed to have a hereditary component, and believed to be related to the enhanced immunological reaction towards to the skin. 
Contact dermatitis has the same pathophysiology, but may be caused by irritants such as detergent. Steroid creams are highly efficacious in controlling and suppressing the symptoms. 
On the other hand, fungal infection of the scrotal skin, also known as tinea cruris can also have the similar symptoms as eczema. Improvement of personal hygiene and the use of antifungal cream will eliminate the bothersome symptoms in no time. 
I hope the advice is helpful. 
By the way, don't worry about sexually transmitted infection. No chance of that in your case!!
 Dr G answers your questions on personal health, including those on sex. You can send him questions at askdrg@thestar.com.my
The views expressed are entirely the writer's own.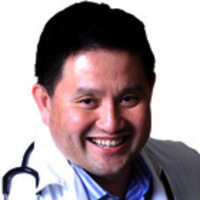 Dr George Lee is a consultant Urologist and Clinical Associate Professor whose professional interest is in men's health. The column "Ask Dr G" is a forum to help men debunk the myths and taboos on men's issues that may be too "hard" to mention. You can send him questions at askdrg@thestar.com.my