Q: I am 21 years old. My penis size when flaccid is about 1 inch and goes up to 5 inches when erect.

It creates a lot of obstacles in my life like swimming, getting a girlfriend and so on.

As in this age, I have gone into depression thinking about it. Is there any surgery can do? I sincerely appreciate your professional advice.
R
A: Here we go again. Don't all men want a bigger organ; Haven't we all been there before with such inferior complexes in the changing room, especially at the age of 21?
The reality is there is nothing wrong with your penis!! It is pointless to measure the length of the penis when it is flaccid. It changes with the room temperature, your posture and state of arousal. A flaccid penis that is one inch long is completely normal. For some obese men, the penis may even be retracted into the body fat and completely un-measurable!!
The erect penis length has been studied widely, especially for the condom manufacturers. The average length is 5.1 inches to 5.9 inches. Ok, yours is 0.1 inch below the average, I hardly think that is noticeable!!
Finally, the bad news is: there is no surgery or medication that can satisfactorily elongate the penis. Some procedure may release the suspensory ligament to let the penis protrude more. However, the outcome is less than desirable.
So, Dr. G's advice is the same to all the men who wishes to have a longer penis ..."Mission Impossible!"
Q: I'm 60 and a cancer survivor. Six years ago I was diagnosed with leiomyosarcoma (LMS) of the left spermatic duct after removal of the tumour. I had a second operation (wide margin) to remove my left testicle. My libido seems to have gone downhill after that.
Doc, do you think that my being downsized to a 'single carburetor' is affecting my sex life? My significant other (she's always there for me - the pillar of my life) is eight years younger than me and is experiencing the onset of menopause, so it's sort of a double whammy. We're doing it once fortnightly on average versus two or three times a week when I was running on twin carbs.
Ik
A: I am absolutely delighted learning from the story of a cancer survivor. Your journey truly inspires me. Leiomyosarcoma (LMS) of the spermatic cord is an extremely rare cancer of the soft tissue. It is so rare that we really do not know the true prevalence of such neoplasia. Truthfully, I have only come across three such conditions in my lifetime, while I was in Oxford, as it was a tertiary referral centre for the United Kingdom. Indeed, the definitive treatment for the disease is Radical Orchidectomy and wide margin excision of the lesion. Despite very high recurrence rate of the tumor, I think you can safely accept triumphal cancer free status after six years. That makes the sacrifice of the left testicle worth-while.
It is sensible to assume the downsizing of your "twin carburetor" (as you put it) would compromise your manhood. Well, that is generally untrue!! God is fair, It created mankind with the two organs such as testicles and kidneys perhaps to anticipate disaster like this. In the event of "engine" malfunction of one, the other is still on "full throttle". We learn this from thousands of survivors of testicular cancer, who have extraordinary sex life and fertility despite single testicle. I guess Lance Armstrong can be the living proof with three marriages and five children!
It is absolutely natural to blame the lack of libido on the "lopsided" scrotum. It fact, the testicle is not the only powerhouse of your testosterone; as there is also back-up supply of this essential hormone from the adrenal glands. It is vital for you to have your serum testosterone checked. Many conditions such as metabolic syndrome can also contribute towards the decrease libido at the age of sixty. Only in the event that your testosterone level is compromised, would one consider replacement therapy.
Finally, it is also crucial for you to support your "pillar of life" when she is undergoing the change. Many ladies continue to have enhanced sexual relationships after menopause. It is only through continual support of each other to nurture that special relationship.
PS. I noticed many men would compare our bodily functions to the mechanic of automobiles. Perhaps that is the only way we understand medicine!
Q: I read of your articles and you describe PDE5-I as I am having PE and cannot sustain the hardness during intercourse.

Where can I get this pill please? Do I need a doctor's subscription first? Where is your clinic please?

Lee
A: I am so sorry I must have confused you in the last article. I think you suffer from ED and not PE. ED stands for Erectile Dysfunction. It is the inability to achieve or sustain erection for satisfactory sexual intercourse. PE, on the other hand is Premature Ejaculation. It is the condition characterized by inability to control ejaculation that resulted in early release of about a minute from penetration.
We recently did a survey in University Malaya Medical Centre and discovered 30% of men cannot differentiate between ED and PE. In fact many doctors also find it difficult to tease out the symptoms of the sufferers.
As you described inability to sustain erection during intercourse, the correct treatment is indeed PDE5-I (Phosphodiesterase 5 Inhibitor). This therapeutic intervention is commonly known as the "blue pill".
There are several PDE5-I's in the market after its discovery in 1998, which had changed the landscape of treatment of ED. Sildenafil, with the trade name of Viagra was the first drug introduced. The subsequent ones were Tadalafil (Cialis), Verdenafil (Levitra) and Udenafil (Zydena). All the PDE5-I's have different pharmacokinetic characteristics and will be beneficial to different patient requirement. Some are long or fast acting, which will suit different lifestyle. Thank goodness for choices available for men.
All of the PDE-5 Inhibitors require prescriptions from doctors, as the assessment of the suitability of treatment is crucial.
Although many may argue they can get unregulated supply from the web or unauthorized sources. I would strongly advice against such action. I believe no one would buy a hypertensive medication from dubious supplier, and why would you risk your life with a counterfeit sexual health medication?
I suggest you should go and see your doctor. Get your diagnosis accurately made and the aetiology of the ED identified. Only commence treatment if necessary. Go on, see your doctor, you may discover what you have been missing!!
Q: Can you advice me to improve on the mobility and morphology of sperms?
OVI
A: Thank you for a short and sweet question. Unfortunately, the answer may not be so brief, as the care for spermatogenesis may need in depth elaboration.
I see many couples with infertility issues, and it may surprise you that forty percent of the problems are due to men. The deficiency may be in number (less than 15 million/ ml); morphology (less than 4% normal) or lack of motility (less than 40%). If you hit the triple whammy with deficiency of all three parameters, you suffer from a condition called the OAT- Oligoasthenoteratospermia Syndrome. (Not easy to pronounce this after a few drinks).
There are many ways to improve the sperm quality. Most of them are common sense. The most important aspect is really to live a healthy lifestyle. If you smoke or drink, quit. The sperm production is very sensitive to the toxin you drown your body with. After all, you would like the healthiest fellow to carry your genetic material, wouldn't you?
It is true the sperm production is also sensitive to heat. This is why men are born with a scrotal sac to hang the testicles cooler than the body temperature. So, avoid tight pants and prolonged sauna sessions, which might help to get the little fella multiplying.
Healthy body weight and diet is also crucial to supply the production machinery in the testicle with the necessary ingredients for good quality sperms. High fruit and vegetable diet has been proven to help. Some supplements have also been trialed to show benefit in improving the counts, but the follow up of such studies are short.
Finally, needless to mention, sexually transmitted infections such as gonorrhea and chlamydia are suicidal for spermatogenesis. Recreational drugs and anabolic steroids are also shown to cause irreversible damaged to the cells.
So, in short, stay health, stay cool and stay away from trouble.
> The views expressed are entirely the writer's own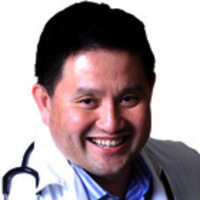 Dr George Lee is a consultant Urologist and Clinical Associate Professor whose professional interest is in men's health. The column "Ask Dr G" is a forum to help men debunk the myths and taboos on men's issues that may be too "hard" to mention. You can send him questions at askdrg@thestar.com.my