Big tech should be compelled to share advertising revenue or pay for content reuse that is generated by media companies.

THESE are tough times for the Malaysian media.
The Covid-19 pandemic has exacerbated a depressed media landscape already reeling from declining revenue. Even though the media are considered essential services and are allowed to operate, the movement control order (MCO) has seriously affected advertising revenue across all media platforms – print, digital, TV, radio, etc.
A number of media organisations have already folded due to unsustainable operations, with business publication The Edge Financial Daily being the latest to shut down.
Local Chinese-language newspaper Oriental Daily will only be printing on weekdays from today onwards while other publications have undertaken various cost-cutting measures.
Covid-19 has serious implications for many sectors of the economy and the news publishing business has not been spared.
A friend who is the editor/founder of a Malay language portal confided that salaries for his staff have not been paid for the last month.
"I am at my wits' end. Business is so bad that if the situation does not improve, I will have to shut down my website by the end of May, " he said, adding that it was going to be a bleak Hari Raya for the majority Muslim staff.
Ironically, he told me that page views on his portal was on the rise. And his is not an unusual case. The fact is, the pandemic has ensured that readership and viewership in the majority of media platforms have gone up. This is hardly surprising as people turn to trusted sources of information to access their daily news feeds.
The Malaysian Multimedia Commission (MCMC) has its hands full trying to act against the sheer number of fake news that Malaysians are bombarded with via WhatsApp and similar messaging services. This proliferation of false news on social media sites has made it even more important that Malaysians have access to credible and genuine news.
How then do we save these genuine news portals and newspapers and how do we arrest the decline in advertising revenue? The answer can be found in cyberspace.
Tens of millions in advertising ringgit are lost each year to tech giants like Google and Facebook. These digital platforms aggregate content from mainstream news sites, but do not pay for the content. With their ability to reach billions of people effortlessly, these platforms become the logical space for advertisers to push their products, thereby depriving media companies of a much-needed source of income. And this has been going on for years, with the result that these two companies have become the dominant players in the advertising marketplace.
Google recently released its first quarter revenue for 2020, a whopping US$41.2bil (RM177.5bil). That is more than the annual GDP of many African countries.
Facebook's entire revenue from 2019 was a mind-boggling US$70.7bil (RM304.5bil). This was a record, up from US$55.8bil (RM240.3bil) in the previous fiscal year.
There are signs though that the gravy train for these two giants may be slowing down soon because the media companies are pushing back.
Last week, Reuters reported that Australia would force Facebook and Google to share advertising revenue with local media firms, becoming one of the first countries to require digital platforms to pay for content they use.
The move comes after talks with the tech giants failed to yield a voluntary code to address complaints by domestic media players that Facebook and Google have too tight a grip on advertising, their main source of income.
The government has now asked the country's competition watchdog, the Australian Competition and Consumer Commission (ACCC), to frame a mandatory code of conduct between media outlets and digital platforms after talks stalled on content payment rules.
This world's first mandatory code of conduct will force Google and Facebook to pay media companies in Australia for publishing their news.
Malaysia should take a leaf out of what the Aussies have done. Our government too must look into passing legislation that protects traditional media outlets.
"We are only asking for a fair share of the advertising revenue that the tech giants have generated using content from media organisations in the country.
"For more than 15 years now, both Facebook and Google have been reusing our content that we have invested a lot of our resources to produce for their financial gains, " said Malaysian Newspaper Publishers Association (MNPA) chairman Mustapha Kamil Mohd Janor.
The MNPA sent a letter this week to the Malaysia Competition Commission (MyCC) to compel the tech giants to pay for their news content.
"This loss of potential revenue has resulted in us having to retrench staff, which has unfortunately affected the livelihood of many Malaysians.
"We hope the Malaysian government will come to the newspaper industry's aid. This is the time we desperately need every ringgit to remain sustainable, " Mustapha said in a statement.
The discussion to compel tech giants to pay for news content is not something new and has been raised before by industry players in the United Kingdom, Spain, France and the United States. But, this latest initiative by the Australian government has accelerated its progress and put the spotlight back on the issue.
The Malaysian media outlets together with various professional organisations are now standing together and demanding fair and just compensation.
The ball is now firmly at the feet of the government (via MyCC) to act on this.
Subscribe now to our Premium Plan for an ad-free and unlimited reading experience!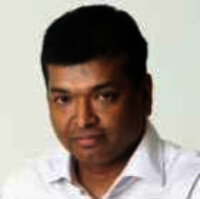 Brian Martin is the managing editor of The Star.