Despite constant bickering in the political scene, Malaysians have shown maturity and restraint. Politicians must now show integrity in these trying times.
SOON after the Pakatan Harapan government took power after the last general election in May 2018, The Star was summoned to the Home Ministry over complaints about an article that we published.
Being invited to meet senior civil servants of the ministry was quite common under the previous Barisan Nasional administration.
The meetings involving senior editors of The Star usually ended with admonishments over articles that were deemed either too sensitive or dangerous.
Sometimes at these meetings, we were warned that the Printing Presses and Publications Act (PPPA) 1984 could be used to punish recalcitrant publishers. (The PPPA has been used in the past to suspend media licences and even shut down newspapers.)
However, not too long after this last meeting, we were informed by an official that we would no longer be summoned to the ministry. This official told us that the directive came from higher-ups.
She was as good as her word because we have not heard from the ministry's print media division for almost two years now. In fact, checks with other media practitioners showed that there was very little interference from the ministry, if at all. But I wonder if this will change now with a new government in place?
Tan Sri Muhyiddin Yassin has just been confirmed as our eighth Prime Minister. Pakatan Harapan is no longer in power and we have a new ruling coalition, Perikatan Nasional, which consists of Parti Bersatu Pribumi Malaysia, Barisan and PAS.
Will this new coalition result in diminished media freedom once again? Journalists and media owners supported the creation of a media council which would eventually see the end of the PPPA, an act which some have termed the enemy of the free press.
The pro-tem committee of the media council was formed late last year with the express aim of formulating a code of conduct that would replace the PPPA.
The repeal of this archaic law would of course have to be tabled in Parliament. But there are now question marks as to whether the present government would see this move through.
I raise this matter because I think it is important to acknowledge that we have made great strides when it comes to freedom of the press. The 2019 Reporters Without Borders Press Freedom Index has us up 22 spots to 123 in the world, the top-ranked South-East Asian nation.
Malaysia's media fraternity is professional in conducting our work and this was demonstrated at the height of the political upheaval in the last week or so.
I am not referring to social media pundits or armchair bloggers. I am referring to legitimate members of the media who were at
the frontlines of all the political intrigues throughout Malaysia and in the capital.
I am referring to those men and women staking out Istana Negara, the Prime Minister's Office and many other locations.
These dedicated journalists had to linger and wait under the hot sun to file their stories in trying conditions and they did it with poise and a spirit of camaraderie. Above all, they brought us the news accurately without fear or favour.
In the midst of all these, we were inundated with a deluge of fake news via WhatsApp, social media and unverified websites. But Malaysians proved that they are mature enough to know where to turn to for reliable news.
In the same vein, the rakyat also owes a debt of gratitude to another group of Malaysians who proved that political instability is not going to distract them from getting their jobs done.
I am referring to the men and women of our civil service, be it the police, army or staff of ministries who went on working despite the absence of ministers or political leadership. For them, it was business as usual.
If this was a demonstration of the maturity of our civil servants, it was also a microcosm of Malaysians in general who showed that just like they did in the aftermath of the 2018 general election, there was no need for rallies, violent demonstrations or riots.
One needs to take a step back now and realise that Malaysia is evolving and reaching a stage of political maturity that has seen the electorate going about our business in spite of the political chaos and breakdowns that have taken place.
Admittedly, there were and still are numerous social media posts that are racist, incendiary and seditious in nature but by and large, Malaysians have been a beacon of self-
restraint. Peace and calm have prevailed.
As we all pray and hope with bated breath that the political instability will come to an end, we also pray that integrity, honour and ethics will bring a new dawn to Malaysia irrespective of who leads the government.
My hope is that Malaysians will continue to mature and more importantly that maturity will permeate the ranks of our politicians be it at the state assembly level or the august house of Parliament.
After all, the rakyat's demonstration of maturity must be mirrored in the words and actions of our politicians.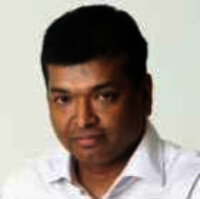 Brian Martin, executive editor of The Star, would like to come clean. He has vested interest in the proposed assessment rate hike since he's a resident of Kuala Lumpur.
Did you find this article insightful?
91% readers found this article insightful