HAVING lasted 70 years, there's every chance Israel will continue with its institutionalised violence against Palestinians, yet the United States continues to look the other way.
Even some of the most powerful countries in the Organisation of Islamic Conference are remaining silent as Israel continues to drop bombs on Palestine.
They're simply too afraid to earn the wrath of the US. There is no Arab unity, really.
US President Joe Biden has said that Israel has the right to defend itself when "you have thousands of rockets flying into your territory, " clearly ignoring that hostilities began following Israel security forces storming the compound of the Al-Aqsa mosque, which left many injured.
The security forces fired stun grenades and used tear gas in clashes with Palestinians.
News bytes reveal it was also the Israelis who sent an air strike which felled a 13-storey tower block in the Gaza Strip.
It was only then that the Palestinians retaliated by firing 130 missiles at Tel Aviv. Now, that's the right to defend themselves, too, Mr President.
I've taken a personal interest in the plight of Palestinians since my pilgrimage to Jerusalem in 2005, which opened my eyes to what's been happening there.
There's an unfortunate religious misconception. Malaysians view Palestinians as Muslims. Yes, predominantly, but there are also many Christians.
Here's another curve ball – most of the Biblical sites are in Palestine-controlled areas, including Jericho and Nazareth.
They depend on religious tourism for a living, which makes them receptive to Christians and informed of the Bible, so naturally, they welcome Christian pilgrims.
It's normal for Palestinian leaders to attend church services on Christmas to display unity and solidarity.
My guides were a Muslim driver, Ahmad Badawi, and an Arab Christian, Jeries Farra. The latter spoke excellent Bahasa Indonesia as he often had to chaperone Indonesian pilgrims, the largest number of visitors from South-East Asia to Jerusalem. Obviously, Farra also knows the Bible well, quoting verses in Bahasa Indonesia even.
For the Malaysians, the trip was a lesson because it allowed us to draw a clearer distinction between Judaism-practising Jews and Christians.
Despite certain similarities, Jews don't accept Jesus Christ as the Messiah. In fact, ultra-Orthodox Jews openly dismiss Christ, and they often brazenly mock Christian pilgrims, as my group and I experienced.
At the Jordan-Israeli border, young gun-toting Israeli soldiers made us wait for hours and laughed at us when we prayed for safety and easy entry into Jerusalem.
As a Christian, I hope my fellow Christians do not get carried away with believing that Jews are God's chosen people.
My contingent became emotional when Farra spoke about the Israeli occupation of Palestinian Territories as he shared his personal experiences. When I was there, the wall separating the West Bank and Israel was being built. But what we saw broke our hearts.
As I had written previously, at checkpoints on our journey, I saw how many Palestinians, including those with babies, were sometimes made to wait for hours under the scorching sun while their documents were inspected.
Most of the time, they were openly humiliated. Hence, the simple process of re-entering their hometowns could become a six-hour ordeal, affecting their productivity, and hampering their movement.
The minority Christians also share the same anger as the Muslims because the issue isn't about religion, but land and resources. Christians from Palestine suffer the same injustices as their Muslim brethren.
Palestinian Christians have seen their land robbed from them and they get the same treatment as their Muslim brothers when they enter Israeli-occupied areas.
And Jews are not Christians, and not all Israelis or Jews are Zionists – many are secular Jews who don't practise Judaism and detest the way their country is run.
The danger here is that many Malaysians lump all Israelis under the category of the "hated orang Yahudi", like how some evangelical Christians typecast all Israelis as God-fearing and righteous "God's chosen people." But welcome to the 21st century, where the situation isn't that straightforward.
Rev Mitzi Raheb, a Lutheran pastor in Bethlehem, said, "The Bible originated in Palestine, not in the Bible Belt, but people in the Bible Belt read the Bible in a way that really makes our lives difficult."
It's disappointing that the Western media has typecast Palestinians as militants, radicals and terrorists – terms judiciously used by many news organisations.
Unfortunately, most of the world believes them because they're supposed to be credible sources of news.
So, even when genocide is practised in eradicating Palestinians and driving them out of their land, none of these media agencies uses appropriately sensitive words like "genocide" and "forced labour" like it uses against China on the Uighur issue.
Palestinians from the West Bank cross daily into Israeli's Green side via a barrier wall erected by the latter, in what it claims to be a protection against terrorism.
It's the ultimate humiliation for thousands of these workers as they line up patiently to be checked and body searched before being allowed into the Israeli side for work.
In 2003, the United Nations General Assembly adopted a resolution finding the barrier to be a violation of international law and demanded its removal by a vote of 144-4 with 12 abstentions. But Israel snubbed the world.
Last week, the US blocked the UN Security Council from issuing a statement regarding the dramatically escalating violence in Israel and Palestine.
It was reported that the nixed statement followed a second council briefing from the UN's Special Envoy for Israeli-Palestinian Peace, Tor Wennesland.It "expressed deep concern about the latest situation in Gaza, and called for an immediate cessation of hostilities, " and further "expressed concern about the tensions and violence in East Jerusalem, especially in and around the holy sites."
"Council members demanded immediate cessation of all acts of violence, provocation, incitement and destruction. They called for respect for international law, including international humanitarian law and the protection of civilians, " it said.
Diplomats speaking on condition of anonymity, said the US blocked the statement because it said it wouldn't "help de-escalate" the violence, and added Washington wouldn't officially address the spiralling violence.
The clashes between Palestinians and Israelis will peter out simply because the latter has all the power and might. However, this turmoil is an undying flame.
Subscribe now to our Premium Plan for an ad-free and unlimited reading experience!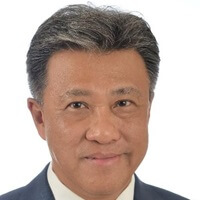 Wong Chun Wai began his career as a journalist in Penang, and has served The Star for over 35 years in various capacities and roles. He is now group editorial and corporate affairs adviser to the group, after having served as group managing director/chief executive officer. On The Beat made its debut on Feb 23 1997 and Chun Wai has penned the column weekly without a break, except for the occasional press holiday when the paper was not published. In May 2011, a compilation of selected articles of On The Beat was published as a book and launched in conjunction with his 50th birthday. Chun Wai also comments on current issues in The Star.