IT'S the Chinese New Year, so it's important we kick off the Year of the Ox with bullish optimism. There are just too many naysayers among us who love to depict the worst of Malaysia and parade those sentiments on social media.
Nothing seems to be right and we let politics get in our way. The habit of forwarding every single political message is simply self-sabotage.
But I think we can take this happy and auspicious occasion to share some positive vibes.
While the world continues to struggle with the Covid-19 pandemic that has also robbed us of the opportunity to visit our families and friends for CNY, I embrace the good news of mass vaccination being planned in most parts of the globe.
In Malaysia, almost the entire population should be covered by the end of next year.
With the inoculation exercise's imminent roll out, we should be able to stem the tide of contagion and have this virus firmly under control. After all, it's wrecked our lives and livelihoods for long enough.
Last week, for the first time in a long time, oil prices soared for a ninth day on Wednesday. This has been its greatest success in two years, aided by producer supply cuts and the belief that the availability of vaccines will spur the desperate need for economic recovery.
Brent crude was up 44 cents, or 0.7%, at US$61.53 (RM248.74) last week after an encouraging 13- month run of US$61.61 (RM249.06) earlier in the session. US crude was up 37 cents, or 0.6%, to US$58.73 (RM237.42), having touched US$58.76 (RM237.54), registering a high of the same duration.
It's been nine sessions in a row for Brent's rise, its longest run of gains since December 2018 to January 2019. The consensus among analysts is prices have surged beyond the underlying fundamentals, a report revealed.
If oil continues to stay at US$60 (RM242.55) per barrel, it will bring Malaysia additional oil-related revenue of RM5.4bil.
According to a report, higher oil prices would relieve the budget – given its tight fiscal space – and help shore up the government's balance sheet.
In fact, on the first day of CNY in New York, the price of Brent crude climbed to US$62.43 (RM252.37) a barrel. Even though the price of oil has always been volatile, this good showing will help our coffers.
Meanwhile, as the price of crude oil continues to climb, the ringgit has also strengthened against the US dollar.
Optimism has surfaced because the market expects production to begin with oil prices moving up since November and governments starting their vaccination drives while installing large stimulus packages to boost economic activity. Of course, the world's top producers kept a lid on supply, too.
Former Treasury secretary-general Tan Sri Mohd Sheriff Mohd Kassim noted that commodity prices in general were rising with the hope of world recovery this year.
He added that our manufacturers were feeling confident the global demand for Malaysian-made products would also start picking up soon.
"So we can expect 2021 to be the beginning of economic recovery, " he predicts.
This month and the next, prime exporter Saudi Arabia will be reducing supply, augmenting cuts agreed by other Opec+ (Organi-sation of the Petroleum Exporting Countries) members and allies.
Supply will fall short of demand this year – that's the belief of some analysts, especially as the world's population progressively gets vaccinated and demand for travel and office work resumes.
The aviation industry, which has withered following the closure of international borders, will recover because of the overwhelming demand for air travel.
More importantly, Malaysia will gain RM300mil for every US dollar increase in crude oil prices at current levels of the US dollar-ringgit exchange rate.
On our end, the National Immunisation Programme, targeting 80% of Malaysians, will be a key factor in driving our growth in 2021, which is something most of us are looking forward to.
Then there's the 12th Malaysia Plan and Budget 2022, in which the government will also look into various structural and inter-ministry solutions. They include revamping our human capital policies; building capacity for the transition to a higher-income nation; reassessing the economy from an ESG (environmental, social and governance) standpoint to achieve our Shared Prosperity Vision; strengthening our revenue base; and creating a sustainable ecosystem for entrepreneurship and innovation.
Malaysia clearly must reform its national investment strategy since we can't rely on cheap foreign labour because it will only have a temporary effect.
Sooner or later, investors will find it easier and cheaper to move to the likes of Indonesia, Vietnam and Cambodia for the abundant labour force and lower wages.
We need to attract high-quality investments that can meaningfully enhance our productive capacity, create high-skilled jobs, promote technology transfer, and foster domestic linkages.
There has been much talk of Malaysia losing out in foreign direct investments (FDI), but during the first nine months of 2020, investments approved totalled RM10bil, of which 40% was FDI, including high-end and high-technology multinational corporations that have set up shop here or increased their investments.
According to Finance Minister Senator Tengku Datuk Seri Zafrul Aziz, the Malaysian Industrial Development Authority has also identified 240 high profile FDIs with a combined potential investment of close to RM82bil.
But we need to work harder on our narratives with the media – local and foreign – as well as investors. And in asking Malaysians to play their part, we expect our politicians to be better role models, too.
Bad news seems to fly fast, and good news rarely takes off. Excessive politicking and unproductive rhetoric on race and religion needs to be eradicated because Malaysia has a good thing going. And it can only get better if we make the right choices.
To all Malaysians, let's hope the bull comes charging at us with great news! Gong Xi Fa Cai to all who celebrate the Chinese New Year.
Subscribe now to our Premium Plan for an ad-free and unlimited reading experience!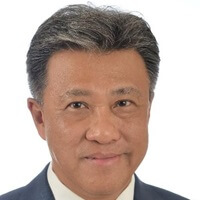 Wong Chun Wai began his career as a journalist in Penang, and has served The Star for over 35 years in various capacities and roles. He is now group editorial and corporate affairs adviser to the group, after having served as group managing director/chief executive officer. On The Beat made its debut on Feb 23 1997 and Chun Wai has penned the column weekly without a break, except for the occasional press holiday when the paper was not published. In May 2011, a compilation of selected articles of On The Beat was published as a book and launched in conjunction with his 50th birthday. Chun Wai also comments on current issues in The Star.