APPARENTLY, the fastest way for some Bursa-listed companies to jack up their share prices is to suggest they have received the green light to supply Covid-19 vaccines to Malaysia.
And we're not even talking about a mere memorandum of understanding with a Chinese partner, but the brazen claim that they have Health Ministry authorisation.
However, the National Pharmaceutical Regulatory Agency (NPRA) hasn't received any submissions.
It's not the NPRA's practice to respond to press reports of companies claiming to have the Health Ministry's approval for vaccine distribution.
These companies have no track record for dealing in pharmaceutical or health products, and yet, they have now joined the vaccine business, or so they say. One, which has yet to get recognition, has even claimed to be a distributor of a reputable Chinese vaccine.
In a few cases, these announcements were filed at Bursa, which provides that touch of authority.
Health Minister Datuk Seri Dr Adham Baba and Health director-general Tan Sri Dr Noor Hisham Abdullah have divulged that no applications have come from the few companies which made public announcements.
Last week, the Securities Commission issued a warning to a company for a misleading Bursa filing, which claimed it had obtained ministry approval to distribute Covid-19 vaccines, before backtracking two days later
The SC said it would penalise listed entities which disseminate false or misleading information in a bid to induce trading or influence share prices.
The commission said those found guilty of offences likely to induce the trading of shares or to influence share prices, could face up to 10 years in prison and be fined no less than RM1mil.
The SC is the sole regulatory agency for the regulation and development of capital markets and has direct responsibility for supervising and monitoring the activities of market institutions.
The dissemination of false or misleading information is a serious breach under securities laws. Simply put – it's tantamount to cheating and lying to the public.
Since they are filings with Bursa, ordinary shareholders will assume this information to be true.
Even the media has blindly picked up these announcements from Bursa and assumed they were the gospel truth. Only the health reporters have diligently checked with Dr Noor Hisham on the approval status of vaccines.
It's also not his job to check on claims by these companies. It's here that SC and Bursa must act strongly against errant companies for providing false information.
Clearly, the chief executive officers and directors of these companies should be hauled up.
One company claimed it received clearance from the Health Ministry to commence negotiations with any Chinese company for the importation, distribution, sale and application of Covid-19 vaccines in Malaysia.
The company revealed it had obtained an approval letter "to commence negotiation and cooperation with any company from China", but later said otherwise about the document.
The media has a duty to report such misleading claims, and they shouldn't be cowed by legal letters demanding an apology or retraction of their reports, especially when they've checked with Health Ministry officials.
At least nine public listed companies have reportedly claimed they have inked agreements – in some form or another – with mainly Chinese partners, for distributing vaccines.
With frontliners and those from high-risk groups needing priority as the government begins its largest ever immunisation programme for 26.5 million Malaysians, private hospitals should also truly be considered in this inoculation exercise.
It can run concurrently with the government's mass vaccination programme and will relieve its burden.
Those who can afford to seek vaccination from the private sector, especially those above 60, and key economy drivers, should have access to such an alternative.
So if the vaccine has already been approved by the Malaysian government, the private sector should be encouraged to make its own arrangements for supplies.
The Bangkok Post reported that two Thai private hospitals had ordered millions of doses of coronavirus vaccines ahead of regulatory approval, adding to government orders of vaccines as Thailand tackles a second wave of the virus.
"We ordered one million doses of the Sinovac vaccine with an option to buy nine million more, " Boon Vanasin, the chairman of Thonburi Healthcare Group Plc, told Reuters.
From the initial one million doses, he plans to use about half to inoculate staff in its network of 40 hospitals and workers in its other businesses once Thailand's Food and Drug Administration gives the go ahead.
In Brazil, reports reveal the National Health Surveillance Agency will allow private hospitals and clinics to administer the jabs as soon as a vaccine is approved.
It said private hospitals will run their programmes alongside the government timetable, "potentially speeding up the rate of immunisation in the country."
So far, the only vaccine endorsed by NPRA is the one by Pfizer, which was developed by BioNTech. CoronaVac, the Covid-19 vaccine developed by China's Sinovac Life Sciences, is expected to get its approval next month.
But Pharmaniaga Bhd has already taken proactive steps and secured the nod to supply millions of doses of it.
The company announced that it was now looking to supply its vaccines to the private sector and government-linked companies (GLCs) in the second half of the year.
However, the pharmaceutical group's main priority is to supply the vaccines to the government first and only then channel the rest to the private sector, GLCs, expatriates and foreign workers, said its group managing director Datuk Zulkarnain Md Eusope.
Last week, Pharmaniaga's unit, Pharmaniaga Lifescience Sdn Bhd, announced it bagged the contract from the Health Ministry to supply 12 million doses by April this year.
While there may be concerns the wealthy could jump the queue if private hospitals participated, clauses could be imposed factoring age and health problems such as diabetes, which make people susceptible to the virus.
It can't be denied that the vulnerable must be given priority at public health facilities, but private hospitals can play a complementary role, too.
In Britain, the army and fire brigade have been enlisted to carry out the massive immunisation exercise, where even churches and other places of worship have been used to reach out to the people. In the United States, stadiums are being utilised, all of which outline the scale of humanity at play.
We must also include foreign workers as their health safety is crucial to the economy and the people around them.
We value their contribution to the country's economy and certainly, they should not be last in line simply because they're foreigners.
Malaysia will roll out the vaccines at the end of the month. Let's make this programme an effective one with our support as we head into a brave new world of security and good health. Let's get this going!
Subscribe now to our Premium Plan for an ad-free and unlimited reading experience!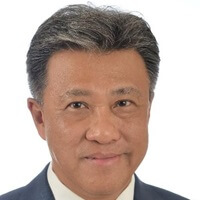 Wong Chun Wai began his career as a journalist in Penang, and has served The Star for over 35 years in various capacities and roles. He is now group editorial and corporate affairs adviser to the group, after having served as group managing director/chief executive officer. On The Beat made its debut on Feb 23 1997 and Chun Wai has penned the column weekly without a break, except for the occasional press holiday when the paper was not published. In May 2011, a compilation of selected articles of On The Beat was published as a book and launched in conjunction with his 50th birthday. Chun Wai also comments on current issues in The Star.