We've endured a terrifying year, and if we don't address the insidious virus still on the prowl, it could be at our peril.
THE second round of lockdown due to the Covid-19 pandemic is set to happen. It was never a case of "if" but always "when".
So it came as no surprise to Malaysians since most of us had already braced for the imminent fresh phase of the movement control order (MCO).
By last week, talk of the MCO was making its rounds on social media, and a Chinese language newspaper even front-paged the speculation with a big question mark.
It's inevitable because the number of people testing positive for Covid-19 daily makes for horrific reading. Grim pictures of congested quarantine centres, especially those housing foreign workers, have also gone viral and are now burned into our brains.
Covid-19 is finally frightening many of us and jolting our senses to do something about it.
The MCO will be a costly affair because we suffered losses of RM63bil last March, with an estimated daily perishing of RM2.4bil, but saving lives takes priority over the economy now.
After all, this must surely be the last option the government has considered.
We must find new ways to battle the pandemic. With our Covid-19 hospitals and quarantine centres bursting at the seams, we have to adopt the approach of other countries grappling with massive numbers.
The focus should be on patients who need immediate treatment and attention. Those with mild symptoms or are asymptomatic should just be quarantined at home and only resort to calling for medical help if they develop severe symptoms. This has become the global practice and is in line with World Health Organisation guidelines.
They'll just need to monitor themselves. This is the practical approach that many countries have taken.
Only patients with no possibility of quarantining or physical distancing, like a family living in a tiny flat, will be catered to.
Covid-19 testing has also become more readily available and cheaper over the last few months.
If it cost over RM300 last March and about RM250 at clinics, now, many private labs are offering the tests at RM130, with appointments made online.
Those seeking these tests only need to arrive at the appointed time, take their tests and then receive the results via email or WhatsApp the following day.
These private initiatives have helped lighten the load of public hospitals and clinics.
Obviously, we need to galvanise everyone in the fight this time. It's not just about big corporations handing mock cheques to the Prime Minister for a photo opportunity, or posting morale boosting messages for our heroic frontliners.
Our beleaguered medical staff and security forces, especially policemen, can't survive on praise alone.
We need a partnership involving the government, private sector and non-governmental organisations. Let's rally the troops this time, in what's been termed the whole- of-society approach, to include everyone in this all-out war against the coronavirus.
Given the predicted increase in patient numbers, the Health Ministry, in its recommendations, might need to review its strategy.
If we have to fast track the approval of vaccines, like Singapore did despite its lower numbers, then Malaysia would have to do the same to be more proactive.
Basically, expedite the regulatory processes so that immunisation can begin as soon as the first doses of vaccines arrive at the airports, as rightly proposed by a group of eminent doctors in a letter to the Prime Minister.
They also called for the debunking of Covid-19 and vaccine disinformation to empower the people with informed consent when the vaccines arrive, adding that besides prioritising the high-risk groups, migrant workers should get their shots, too, because they protect our industries.
The cost of vaccines will also need to be capped at less than RM100 per dose for those getting their shots privately.
While purchasing vaccines is done by the government, it should seriously consider allowing private hospitals to buy their own allocations.
Professionals, businessmen and those vital to our industries need to be protected too, because their expertise is invaluable.
If they wish to pay premium rates for the vaccine because they can afford it, then private hospitals should be allowed to have their share of allocations. At least let these private hospitals make their own arrangements.
It would also lift the load off the government, whose immediate focus should be on Malaysians who need help the most, those who shouldn't be denied the right to the vaccines.
It won't help if we're too stringent, too legalistic or too regulatory in our approach.
We need to win the war against Covid-19. We simply don't have time for politicians.
And no double-standard treatment for politicians just because they are elected representatives. If anyone takes a trip to Turkey again, let's really roast them this time.
Subscribe now to our Premium Plan for an ad-free and unlimited reading experience!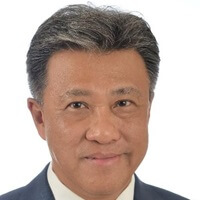 Wong Chun Wai began his career as a journalist in Penang, and has served The Star for over 35 years in various capacities and roles. He is now group editorial and corporate affairs adviser to the group, after having served as group managing director/chief executive officer. On The Beat made its debut on Feb 23 1997 and Chun Wai has penned the column weekly without a break, except for the occasional press holiday when the paper was not published. In May 2011, a compilation of selected articles of On The Beat was published as a book and launched in conjunction with his 50th birthday. Chun Wai also comments on current issues in The Star.