Firefighters on Friday rescued a woman trapped inside a North Point cake shop after a car rammed into the premises.
The car crashed straight into the Saint Honore Cake Shop at 8.30pm just seconds after coming out of a car park at City Garden Road, where it was supposed to make a left turn.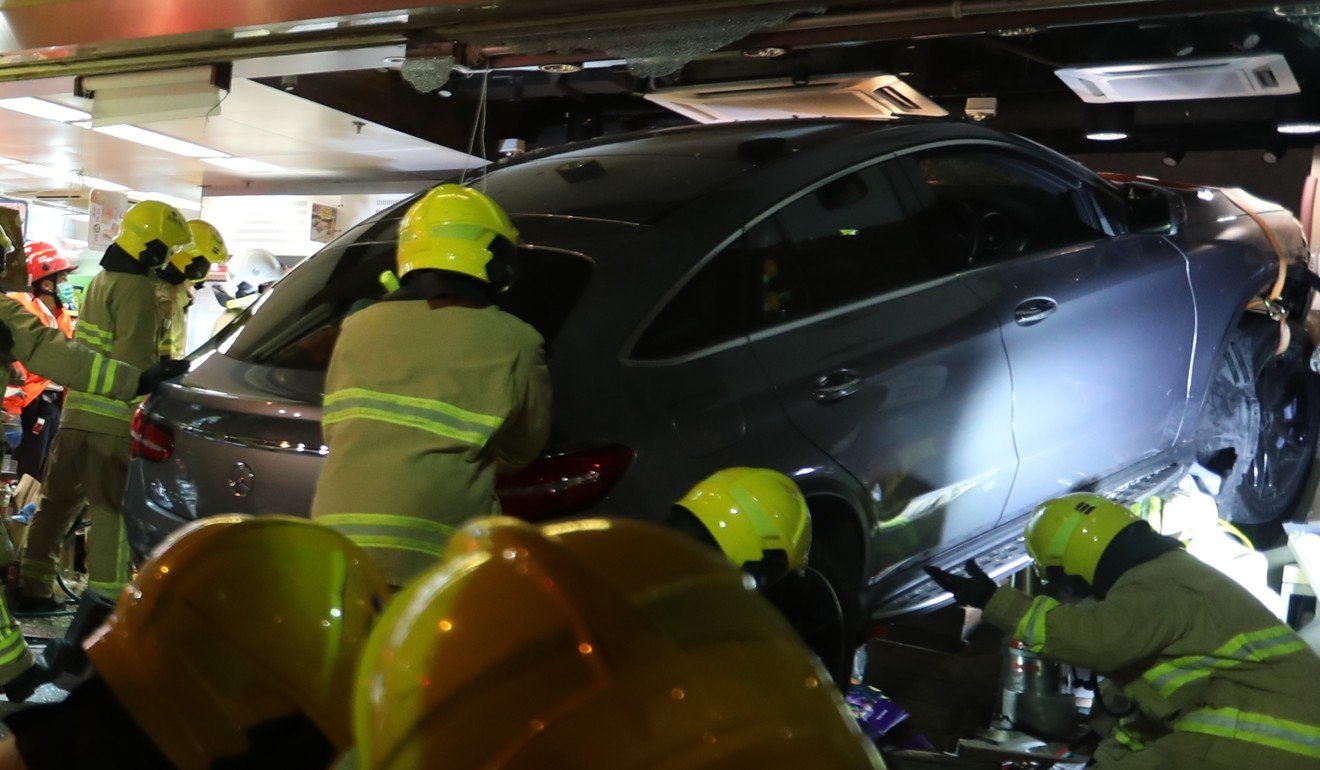 The 40-year-old woman was pulled out of the wreck and sent to Pamela Youde Nethersole Eastern Hospital in Chai Wan shortly before 10pm. A female pedestrian, 77, was also sent to the same hospital with minor injuries.
The 72-year-old driver was not injured.
Ricky Fan Hai-tai, chairman of Hong Kong Environment Protection Association, who witnessed the crash, said he heard revving from the car when it was pulling out from the car park exit.
It was supposed to make a left turn but it careered into the cake shop opposite the exit.
He said the shop had its shutter rolled down for closure minutes before the crash.
For the latest news from the South China Morning Post download our mobile app. Copyright 2019.
Did you find this article insightful?
% readers found this article insightful