The millionaire who became known as "Love Mother" when she adopted more than 100 children has been jailed for 20 years by a court in northern China for fraud and extortion.
Li Yanxia, 54, also known as Li Lijuan, made her fortune in the iron ore business in the 1980s and 1990s, but struck a chord with the public in 1996 when she adopted the first of 118 children .
On Wednesday, Wuan City People's Court in Hebei province also fined Li 2.67 million yuan (US$390,000) and sent 15 co-defendants, including her boyfriend, to prison for terms of up to 12½ years for disturbing social order, extortion, fraud and intentional injury – offences that took place between 2011 and 2018.
At trial, Li addressed the court several times and insisted she was not guilty, Beijing Youth Daily reported.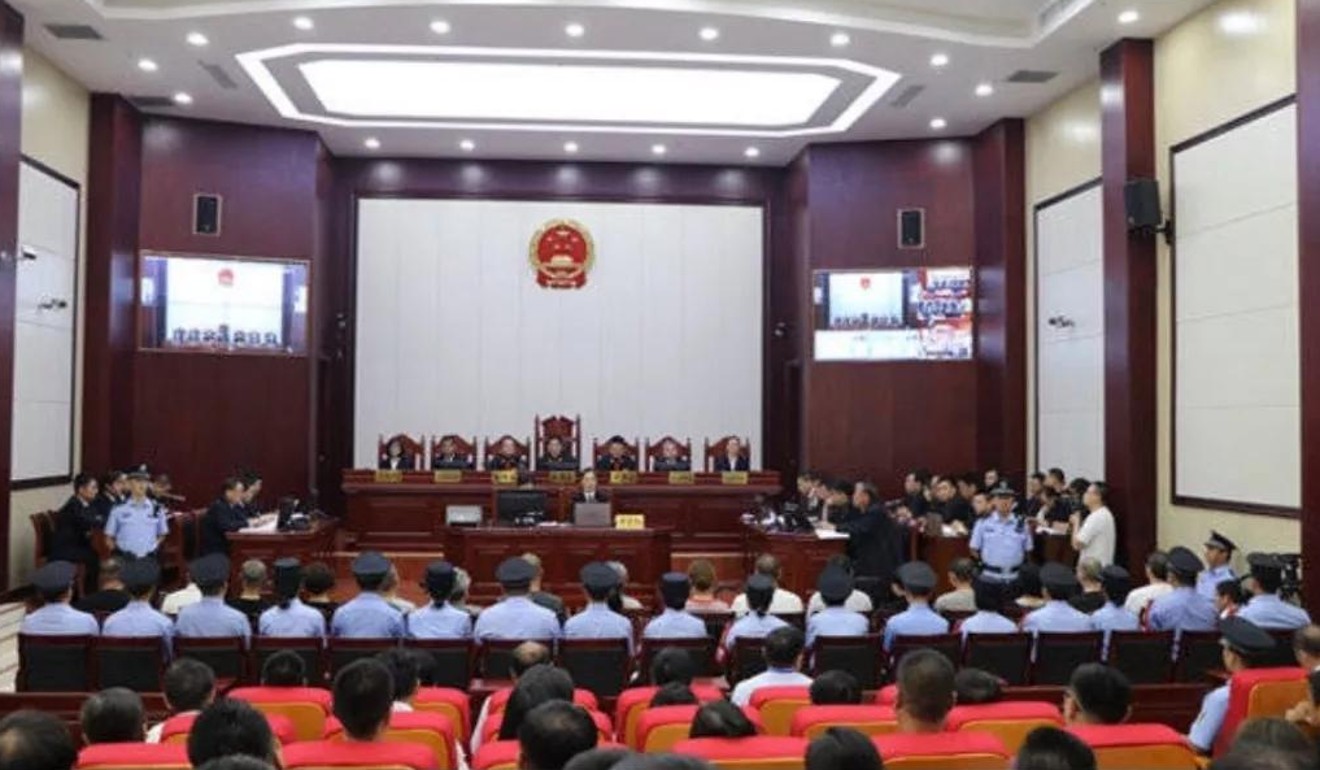 After sentencing, the court website said Li's "hooligan crimes" included forging company documents, illegally retaining mining rights, blackmail, and defrauding large sums of money from local government and companies.
The court's summary did not give a total for monies involved in the case.
Li was arrested in May 2018, and the 74 children who were in her orphanage at the time were moved to state facilities, where their welfare costs were picked up by the government, news outlet Thepaper.cn reported.
The court heard from police that her arrest followed a tip-off from an employee at a building project in Wuan in April 2018.
Li, who objected to the development because it affected her mining land rights, extorted money from the construction company by sending children – some of whom had physical and mental disabilities – into the building's foundations.
Wuan police said the stunt cost the building company 109,000 yuan. Investigators later learned that Li had made a total of 784,000 yuan from businesses including the Wuan builders by using the same ruse.
The court also heard that she had defrauded the local government out of 568,000 yuan by registering people for a minimum living subsidy who were not eligible for the benefit, including three "claimants" who were dead.
After Li's arrest, several children from the orphanage spoke to Thepaper.cn about their trust and love for their "mother", saying they appreciated her efforts in raising them.
People close to Li said told China Newsweek she was generous to the children and had spent hundreds of thousands of yuan on medical care for the disabled children at hospitals in Beijing.
In the decade after 1996, Li adopted 10 more children and sealed her reputation as a philanthropist with the opening of the Love Village orphanage at Wuan in 2011. By 2017, there were 118 children under her care.
Ji Yanjun, chief of Wuan's civil affairs bureau, said in an interview with Hongxing News in June that the provincial government had suggested incorporating Love Village into the public welfare system to allow the authorities to monitor the children, an offer Li repeatedly declined.
More from South China Morning Post:
For the latest news from the South China Morning Post download our mobile app. Copyright 2019.
Did you find this article insightful?
% readers found this article insightful