After years of campaigning by LGBT activists, a Hong Kong court in May finally abolished or revised a catalogue of sexual criminal offences that punished gay men more severely than their heterosexual counterparts.
But that landmark ruling came too late for Ah Ming, not his real name, who agreed to an interview with the Post inside a city prison, with his sentence about to end.
He was jailed for 10 years in 2014 after pleading guilty to, among other charges, having sex with two teenage boys, both 14.
His sentence was passed before the changes, when homosexual men faced up to life imprisonment for having sex with a same-sex minor aged under 16.
However, the maximum jail term for men who had sex with underage girls has been one of five years, unless the offence involved rape, or a victim under the age of 13.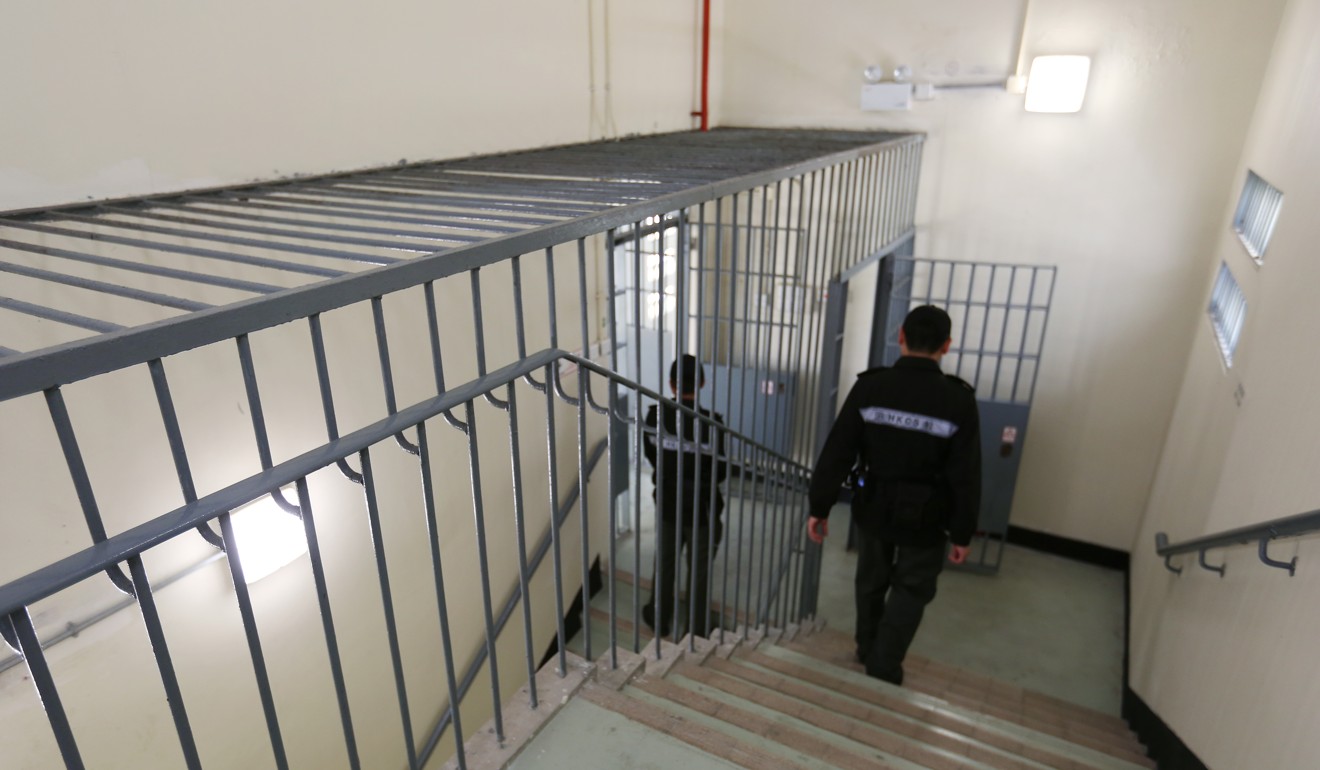 Ah Ming's lawyers have has called for government intervention in his case as they prepared a legal bid for damages to compensate him for the longer sentence.
"I think I deserve to be jailed for my crime because the victims were underage," said the 45-year-old, who added he has turned over a new leaf after channelling what he called misguided feelings towards the boys after coming out of a heterosexual relationship.
"But it seems it shouldn't have been that lengthy, since all along there are cases which suggest buggery between men is no different from sexual intercourse between men and women."
"I didn't force myself [on my victims] and rape them."
Ah Ming, who is still serving his jail sentence in maximum security Stanley Prison for nine counts of homosexual buggery and other offences, was due for release in September. He said he was ready to help out others struggling with their sexuality.
Any appeal he files was unlikely to be heard before his release so would not have any tangible impact on his situation, even though the gay, lesbian, bisexual, transsexual community have been keen to see a legal review for a long time.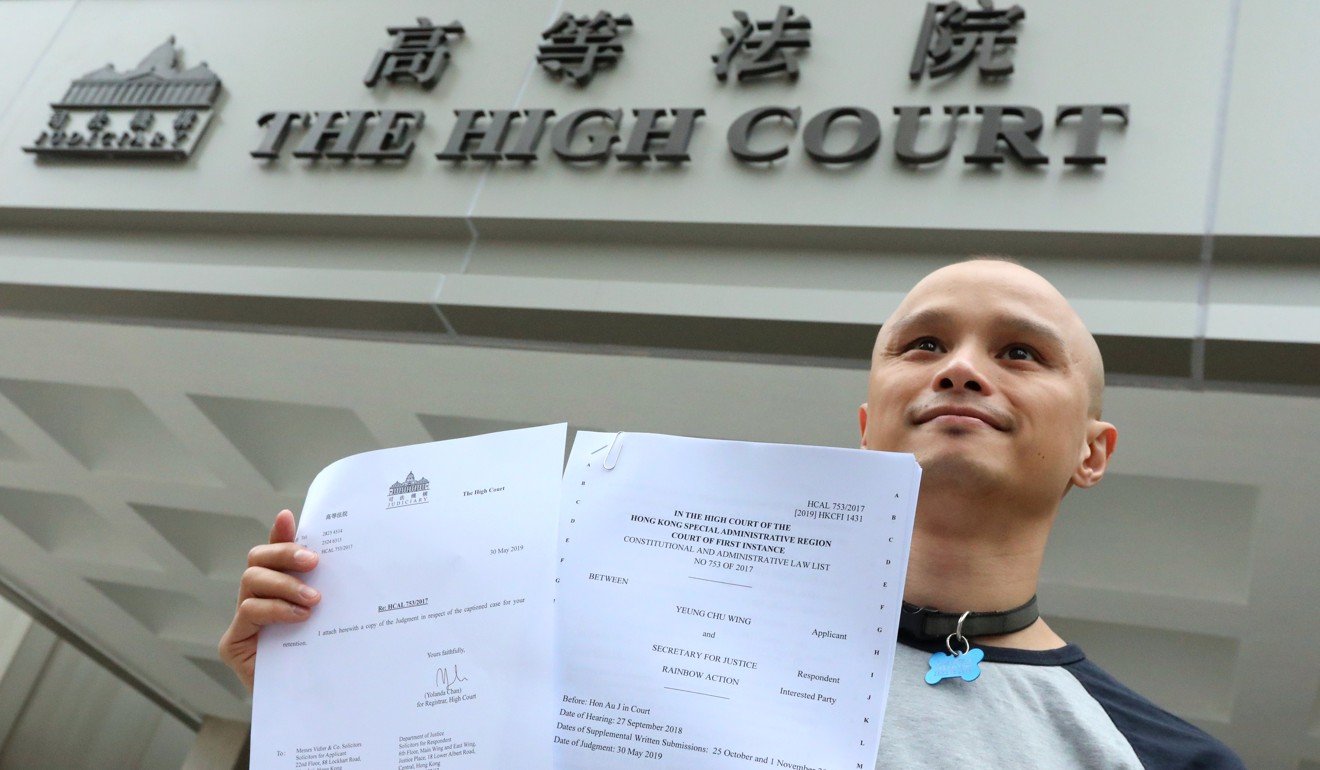 The law could have been changed even before Ah Ming was sentenced if the authorities had acted promptly, another LGBT activist has said.
The court handed down its ruling on May 30 after LGBT activist Yeung Chu-wing lodged a judicial review in 2017 to force the government to take steps.
As a result, the Court of First Instance struck out offences including "procuring others to commit homosexual buggery" and "gross indecency with or by a man under 16".
Three other offences were also brought into line with what heterosexual men face, including "homosexual buggery with or by a man under 16", with the maximum sentences adjusted or made applicable to both genders.
At least six gay men had been sentenced under the old laws since 2014, according to analysis by the Post from studying court judgments and news reports.
The jail sentences for these men sat mostly between six and nine years, with one defendant, who was 18 at the time of the offence, sent to a training centre. Ah Ming's punishment was the most severe, though sentences were dependent on the facts of each case.
The sentencing judge chastised Ah Ming for using money as a reward for his victims, though Ah Ming maintained that he was in a relationship with them.
He also took pictures and videos during sex and pleaded guilty to child pornography-related charges.
Tommy Noel Chen, founder of Rainbow Action, a local LGBT rights group, said his organisation had been trying to bring about the reforms for more than two decades but the government had been "dragging their feet".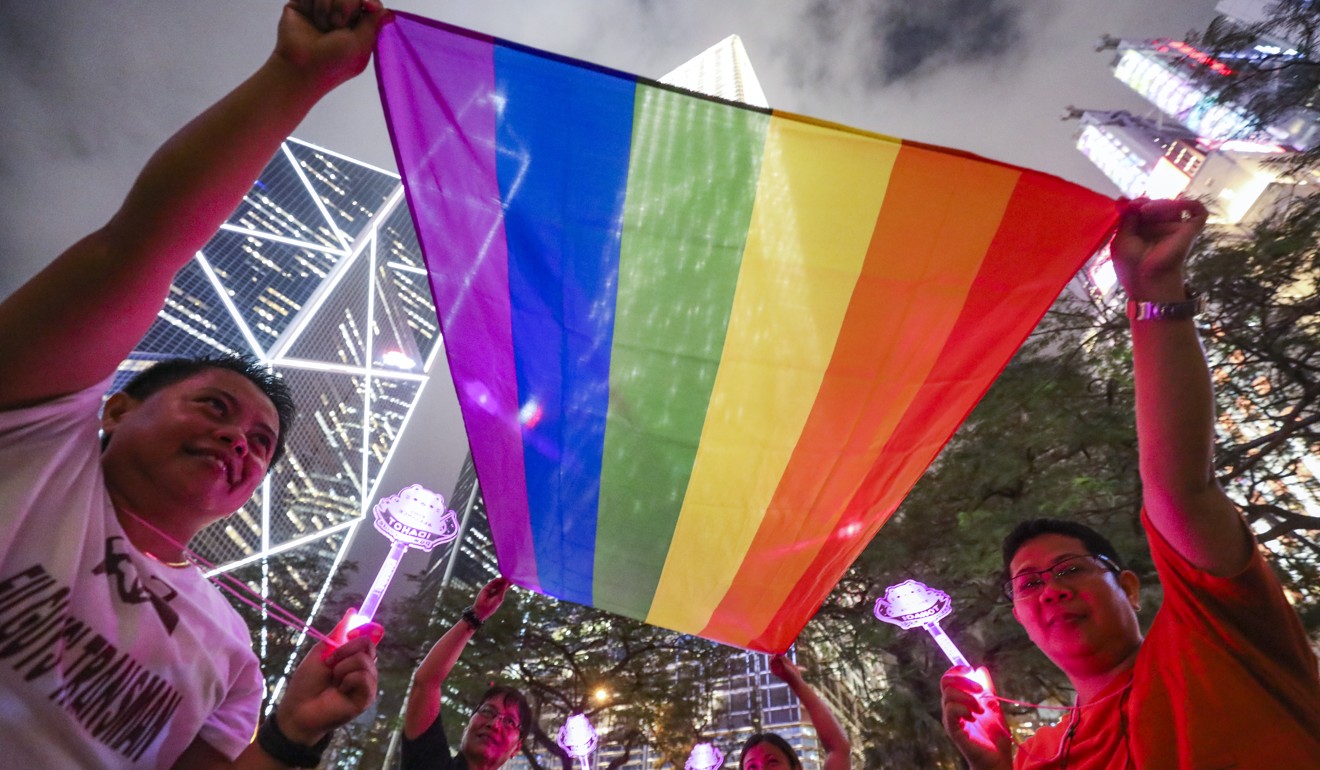 Suen Yiu-tung, the associate director of the gender research centre at Chinese University, said by failing to update the statute book for so long the government had been perpetuating discrimination.
"Anyone who has committed a crime deserves a punishment in law. But one also has to ask why these people have to face a penalty that is disproportionately harsh?" Suen asked.
A spokesman from the Security Bureau did not explain why the changes were not brought about more promptly.
He said they "agree with the judgment", and were committed to equal rights, but also had vulnerable people to protect and public interests to safeguard.
Lawyer Michael Vidler, representing Ah Ming, said he had reached out to the government.
"What we have done is write to the chief executive demanding that she commute the balance of his sentence as a matter of utmost urgency as his constitutional rights are being breached every day he continues to be imprisoned."
He said they also intended to file a civil claim against the administration to seek substantial damages for the breach of Ah Ming's constitutional rights.
A spokesman from the Chief Executive's Office said it would not comment on individual cases.
More from South China Morning Post:
For the latest news from the South China Morning Post download our mobile app. Copyright 2019.