Finland's Nokia and Sweden's Ericsson are widely expected to gain from a wounded Huawei Technologies after the US banned the Chinese telecommunications equipment maker, the global market leader, from supplying its 5G network gear to federal agencies and cut off its access to American hi-tech suppliers.
But what those two European companies stand to win may be cancelled out by losing ground in China, where the upgrade to 5G networks is set to take place to better serve the country's more than 1.4 billion mobile subscribers, according to analysts.
"I think the opportunities for Nokia and Ericsson will improve over time, but their combined 5G market share in China is likely to be lower than what they had during the [country's] 4G roll-out," Jefferies equity analyst Edison Lee said.
China Mobile, the world's largest wireless network operator, called for a tender in March to supply 500 5G base stations, without stating the geographic coverage and timeline.
In China, a growing disquiet about US efforts to contain its tech champions
The Beijing-based state-owned telecoms operator may award the bulk of the tender to Huawei and ZTE Corp, while allocating five per cent to Ericsson and none to Nokia, according to people with knowledge of the matter.
"Based on the results of China's 5G trials last year and my channel checks, 5G equipment from Huawei and ZTE performed the best, followed by those of Ericsson and the Nokia," Jefferies' Lee said. "So I won't be surprised if Nokia didn't win any share in China Mobile's initial 5G tender."
China Mobile, which had 722.6 million 4G subscribers at the end of April, is yet to formally announce the results of that tender. A spokesman for China Mobile said the company does not comment on market speculation.
Both Huawei and ZTE had no comment to offer on the tender. A spokesman for Stockholm-based Ericsson said the firm "doesn't comment on rumours about potential business engagements", while a spokeswoman for Nokia in Shanghai said the company was still awaiting the results of the tender.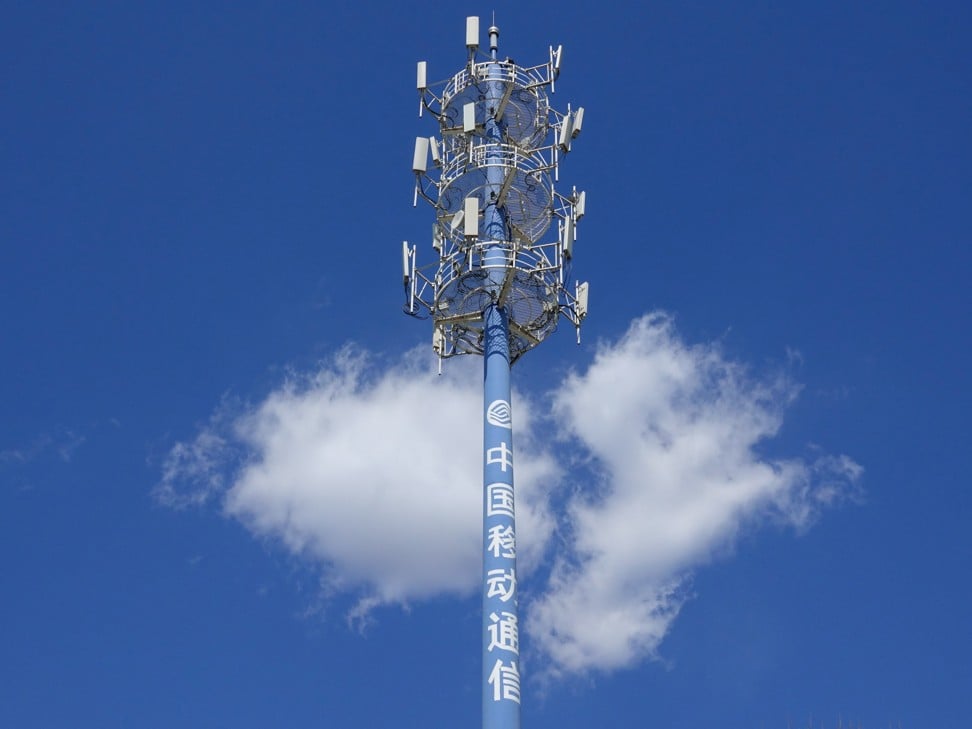 The result of China Mobile's initial 5G tender could be an important signal of how the two other smaller state-owned operators, China Unicom and China Telecom, might proceed with their network upgrade plans amid a raging tech war between the US and China.
That conflict recently intensified when the US government added Huawei and 68 of its non-US affiliates to a trade blacklist, officially called the Entity List, on May 16. This action restricts the Shenzhen-based company's ability to purchase hardware, software and services from its American hi-tech suppliers without approval from the US government.
"It is almost certain that China Unicom and China Telecom will follow the lead of China Mobile," said Paul Haswell, a partner who advises technology companies at international law firm Pinsent Masons. "They are all state-owned companies, so they're expected to support Chinese technology and investment even without the trade war."
"Ericsson and Nokia were always going to find the Chinese carrier market challenging," said Haswell, "but this has intensified in the current environment."
Profile: CEO Borje Ekholm wants to put the record straight on Ericsson's 5G efforts amid Huawei woes
Hong Kong-listed China Mobile, Unicom and China Telecom currently buy their network equipment from multiple suppliers, including Nokia and Ericsson. The technological advances made by Huawei and ZTE, however, have enabled them to expand their share of the Chinese carrier market over the past two generations of mobile systems.
"I predict the combined market share of Nokia and Ericsson in China's 5G network equipment market will fall to between 10 per cent and 15 per cent, which is before considering the impact of the US-China trade war," Jefferies' Lee said. Those equipment include base stations, small cells and indoor coverage systems.
Lee estimated the combined share of Nokia and Ericsson during China's 4G network roll-out was roughly 20 per cent. Their share during the 3G network deployment was higher, from 25 per cent to 30 per cent.
Profile: Nokia CEO Rajeev Suri could be one of the beneficiaries of Huawei's regulatory woes
China regards next-generation 5G mobile networks – which offer faster data rates, reduced latency, energy savings, cost reductions, higher system capacity and massive device connectivity – as a chance to get out in front of the telecoms industry for the first time because its hi-tech champions, led by Huawei and ZTE, took part in the development of a universal 5G standard.
The country's road to 5G has been well planned. In 2012, two years before China Mobile launched 4G services on the mainland, various Chinese entities joined an international initiative to research and develop 5G.
With peak data rates up to 100 times faster than 4G, 5G will serve as "the connective tissue" for new mobile applications, such as the internet of things, autonomous cars and smart cities – providing the backbone for the industrial internet, according to a Deloitte report.
Ericsson and Nokia were always going to find the Chinese carrier market challenging
Losing market share "would appear as a significant blow to Nokia and Ericsson because China is likely to become the largest market for 5G investments over the next few years", said Chris Lane, a senior research analyst at Sanford C Bernstein.
The three Chinese mobile network operators announced more details about their 5G infrastructure plans on May 17 to commemorate "World Telecommunications Day", according to a Bernstein report last week.
China Mobile announced "excellent progress for 5G testing at scale in five cities" and demonstration of applications in 12 cities, the report said. This year, China Mobile plans to push forward "scaled 5G deployment" in 17 cities, with hotspot coverage in more than 40 cities.
5G offers world's biggest mobile market a gateway to the industrial internet
Unicom announced 5G network coverage in seven cities, with hotspot coverage in 33 cities this year, the report said. Unicom's management also targeted the implementation of at least 3,000 5G base stations each in Shenzhen and Guangzhou.
China Telecom said the company was focused on 5G stand-alone network deployment, according to the Bernstein report. It said China Telecom was doing 5G applications testing in 20 provinces and across 10 different industries, including tourism, health care, media, transport and public enforcement.
5G stand-alone refers to the next-generation mobile specification designed to run independently of 4G networks. That is in contrast to the 5G non-stand-alone specification, which hooks up existing 4G networks with new 5G base stations.
China Telecom's management also plans to deploy 34,000 5G base stations in the Greater Bay Area, which includes Hong Kong, Macau and nine cities in the southern coastal province of Guangdong. They expect to achieve full 5G network coverage in the 11 largest cities of Zhejiang province by next year and full coverage in that eastern coastal province by 2022.
China's 5G capital spending is estimated to range from 900 billion yuan to 1.5 trillion yuan (US$130.2 billion to US$217 billion) between 2020 and 2025, according to study published in March by the China Academy of Information and Communications Technology, a research institute under the Ministry of Industry and Information Technology.
Top US tech companies begin to cut off vital Huawei supplies after company is blacklisted by White House
Still, Bernstein's Lane said the question now is whether Huawei, the world's largest telecoms equipment supplier, has enough components to produce equipment required by China's massive 5G network buildout.
Huawei, which claims to be the "unparalleled leader in 5G", has been stockpiling critical US components for almost a year, according to separate reports by research houses Haitong and Canalys. The move was to ensure the company can continue making its products that rely on core technology from US suppliers such as Intel and Qualcomm.
Meet Teresa He: the Huawei executive with the hottest seat in tech
Earlier this month, HiSilicon president Teresa He Tingbo said Huawei's wholly owned semiconductor company has already drawn up a contingency plan that would "ensure the strategic safety of most of the company's products and the continuous supply of most products".
Huawei's crosstown competitor ZTE has no trade restrictions to deal with. It reached a US$1.19 billion civil and criminal settlement with the US government in 2017, which removed it from an earlier denial order that prevented it from buying US hi-tech components.
"Given the US export ban on Huawei, there is the risk that China's 5G buildout may have to slow down because the country is not likely to rely as much on Nokia and Ericsson," Jefferies' Lee said. "If Huawei is out of the game, relying mainly on ZTE and Datang Telecom Group (another state-owned enterprise) could be a risky strategy in case the US government decides to impose an export ban on all Chinese telecoms equipment vendors to set back China's 5G ambitions."
More from South China Morning Post:
For the latest news from the South China Morning Post download our mobile app. Copyright 2019.
Subscribe now to our Premium Plan for an ad-free and unlimited reading experience!