A murder suspect from central China who evaded efforts to catch him by cycling across five provinces has been detained by police after a year-long hunt.
The 49-year-old, surnamed Jia, was detained in Jingmen, Hubei province, in connection with the death of a neighbour 500km (310 miles) away in Henan province, local media reported.
Jia caught the attention of Jingmen police officer Feng Lin and his two colleagues as he cycled the streets with his luggage at about 2am on Sunday. The officers said their attention was drawn to Jia's black hat.
Jia appeared calm when he was asked to produce his identification card.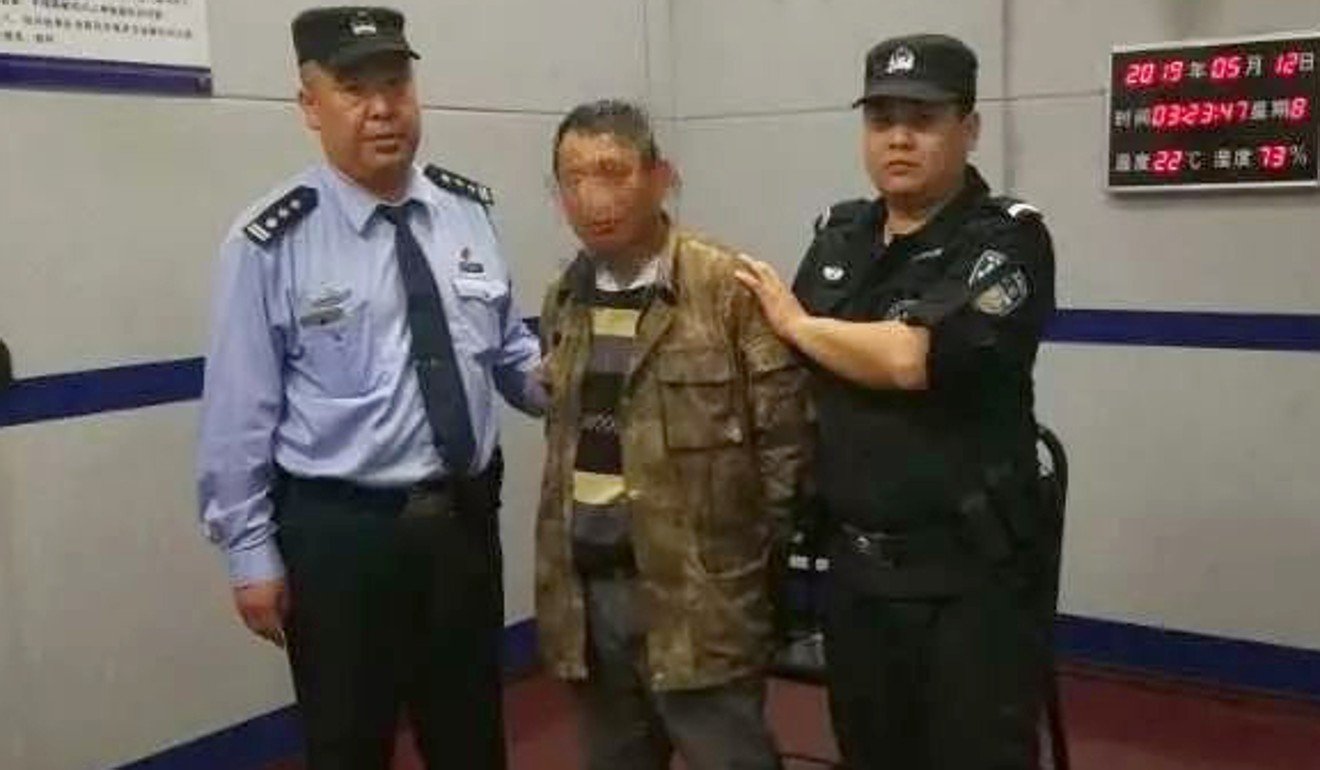 "I divorced my wife and I'm really upset," Thepaper.cn quoted him as telling the officers.
"So I want to travel around. I've cycled from Henan province to Jingmen and my next stop is Xiangyang."
Feng was sceptical and called colleagues at police control to check Jia's identity, the report said.
While they waited, Jia praised Feng's commitment to his duty, the report said.
The officers were quoted as saying Jia seemed relieved when it became clear he was a suspect in a murder case.
He was searched and handcuffed, and later confessed to the crime, the report said.
Jia is accused of killing his neighbour in February last year after breaking into his house. He was put on a wanted list and a reward was offered for his capture.
The report quoted Jia as saying he fled the area on a bicycle with 6,000 yuan (US$873) in his pocket. For the next year he survived on steamed buns, free congee and slept rough in the countryside.
More from South China Morning Post:
For the latest news from the South China Morning Post download our mobile app. Copyright 2019.
Did you find this article insightful?