Nine people were injured on a train station escalator during the Thursday morning rush hour, according to Hong Kong's rail operator.
At about 9am, a component sticking out of a side panel struck the feet of several commuters as they were riding an escalator at Ngau Tau Kok station.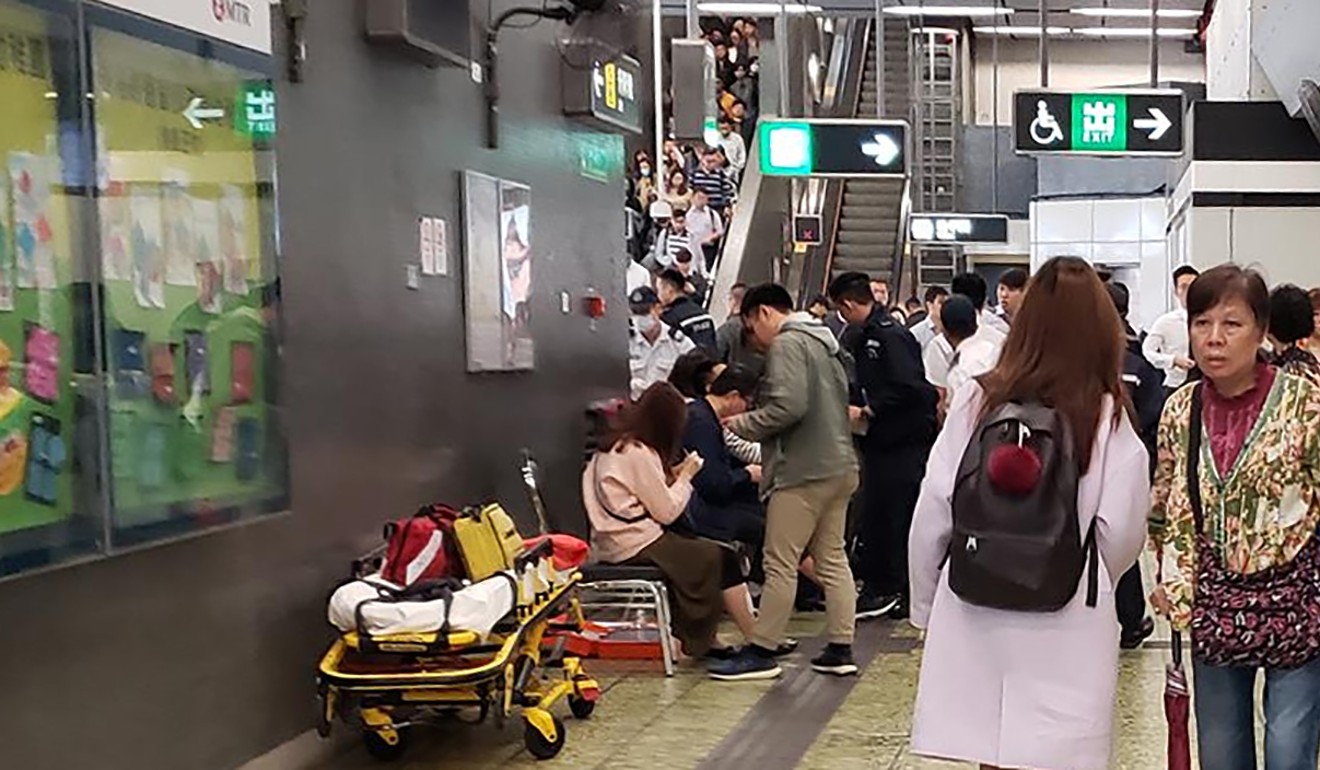 An MTR staff member stopped the escalator immediately upon arriving at the scene. Injured commuters were sent to hospital for treatment.
"The station has notified the contractor responsible to check the escalator in question and to find out the cause of the accident," an MTR spokeswoman said, adding that train services on the Kwun Tong line had not been disrupted.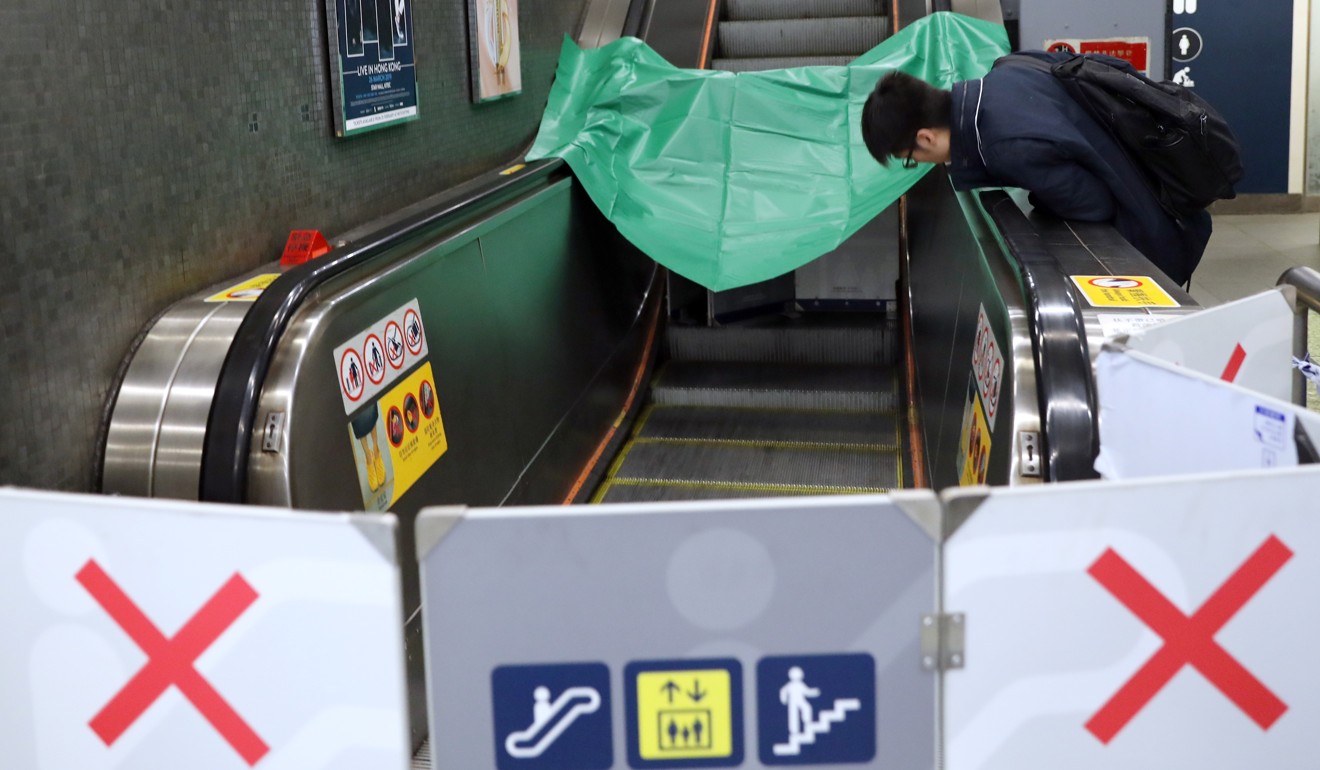 She said the company had arranged for staff to visit the victims in hospital.
The transport operator is expected to meet the press later to provide more details.
For the latest news from the South China Morning Post download our mobile app. Copyright 2019.
Did you find this article insightful?