Hundreds of fans gathered at a Hong Kong church on Friday evening to pay their respects to late film and television actress Yammie Lam Kit-ying.
An array of wreaths and fresh bouquets lay outside St Anne's church in Stanley, bearing messages of farewell to the star, who died in her home last week.
About 300 people filled the church, singing hymns to pay tribute to Lam in a requiem mass celebrated by Reverend Dominic Chan Chi-ming, the vicar general of the Catholic diocese of Hong Kong.
Local actors Michael Tao Dai-yu, David Siu Chung-hang and Dicky Cheung Wai-kin were among the attendees.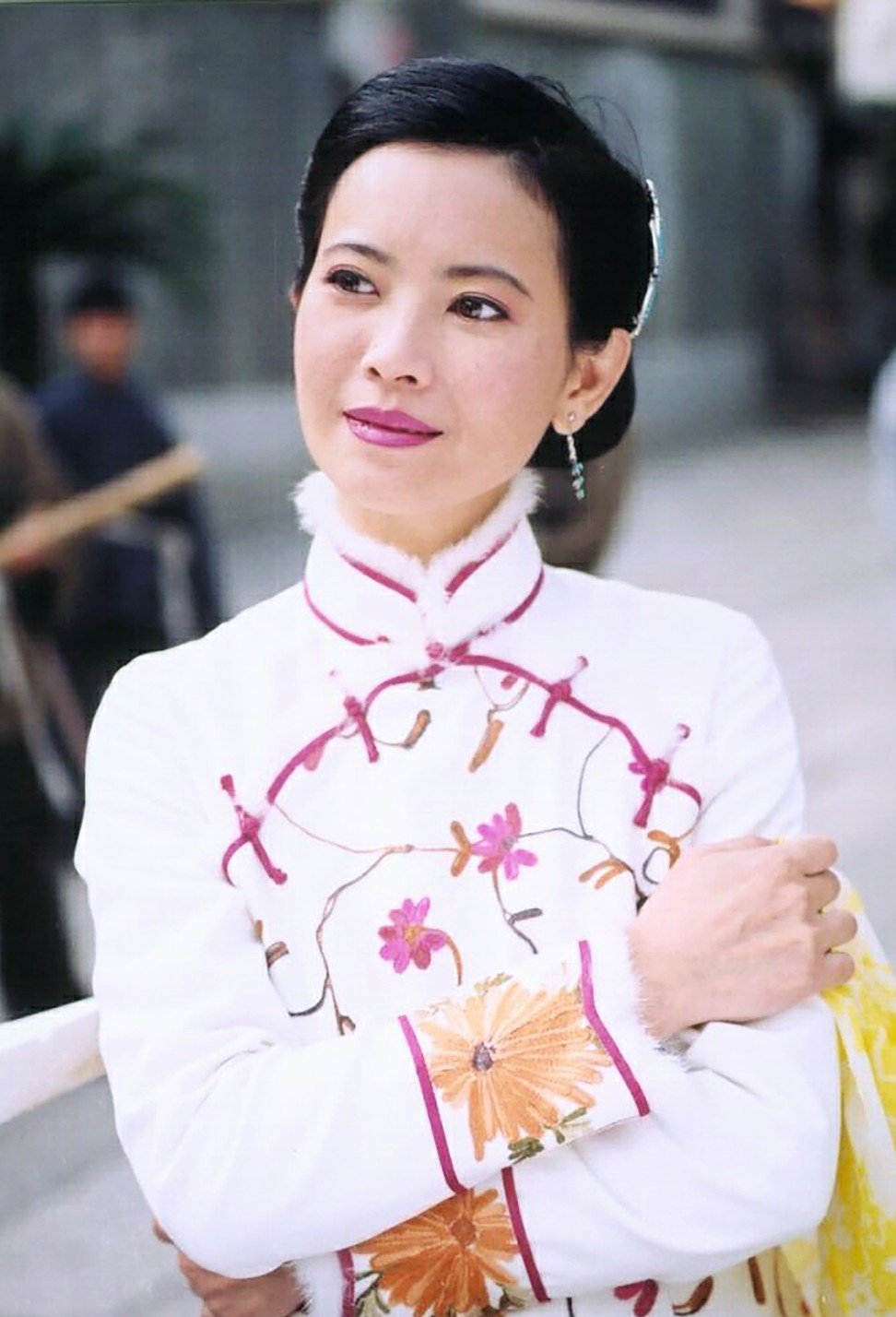 The 55-year-old was found dead at her home in Stanley in the early hours of November 3.
Police said initial investigations suggested there were no suspicious circumstances surrounding her death.
About 100 fans had already queued up outside ahead of the service by 7pm, some of them from the mainland.
The first person in the queue was Double Dong, 23, from Hubei province, who works in the financial service sector.
Dong said he had been there since noon and likened Lam, his idol, to a lotus flower "that grew out of the mud, but still bloomed pure and untainted", referencing a famous quote from a classic Chinese prose.
"It was difficult to accept her death because I liked her so much," he said.
Dong said he still felt at a loss for words on how he felt at her passing, and he would walk around Stanley on Friday night after the ceremony to look at the neighbourhood Lam lived in.
Businessman Wang Hainam, 31, from Guangzhou took a half day off to pay tribute to Lam.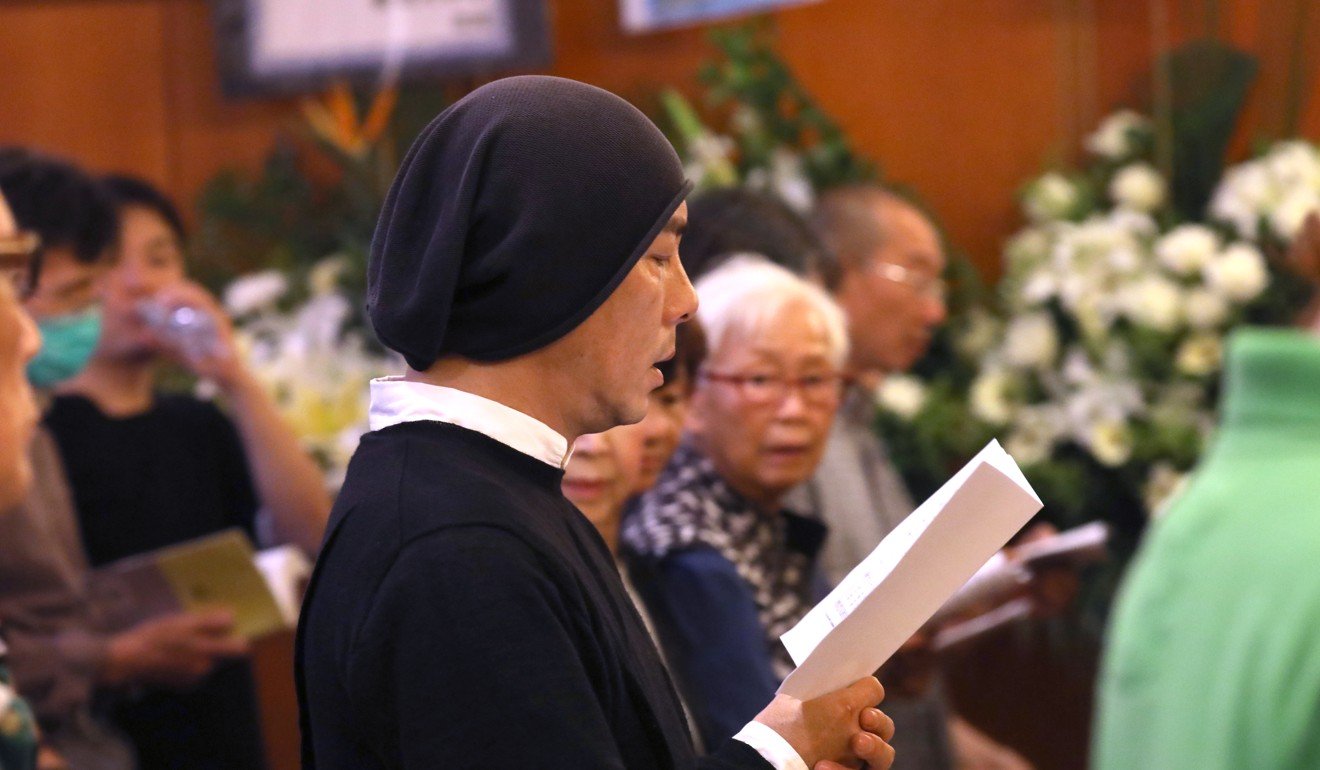 He said his mother was a big fan of her and he also watched her dramas.
"It was such a shame," he said. "She died so young."
It was such a shame
Retired local civil servant Jimmy Lam, 60, said he was not a fan of Lam but he appreciated her acting and beauty.
He highlighted Lam's performance in a famous TV drama called The Greed of Man, saying her acting as a student was very impressive.
Dominic Chan said he had met Lam five years ago.
"She suffered a lot. We believe those who suffered will enter heaven sooner," he said.
"Thanks to her religion and her persistence towards life, we have a big reason to believe that she is now in heaven."
Towards the end of the mass, guests bowed three times to pay a final tribute.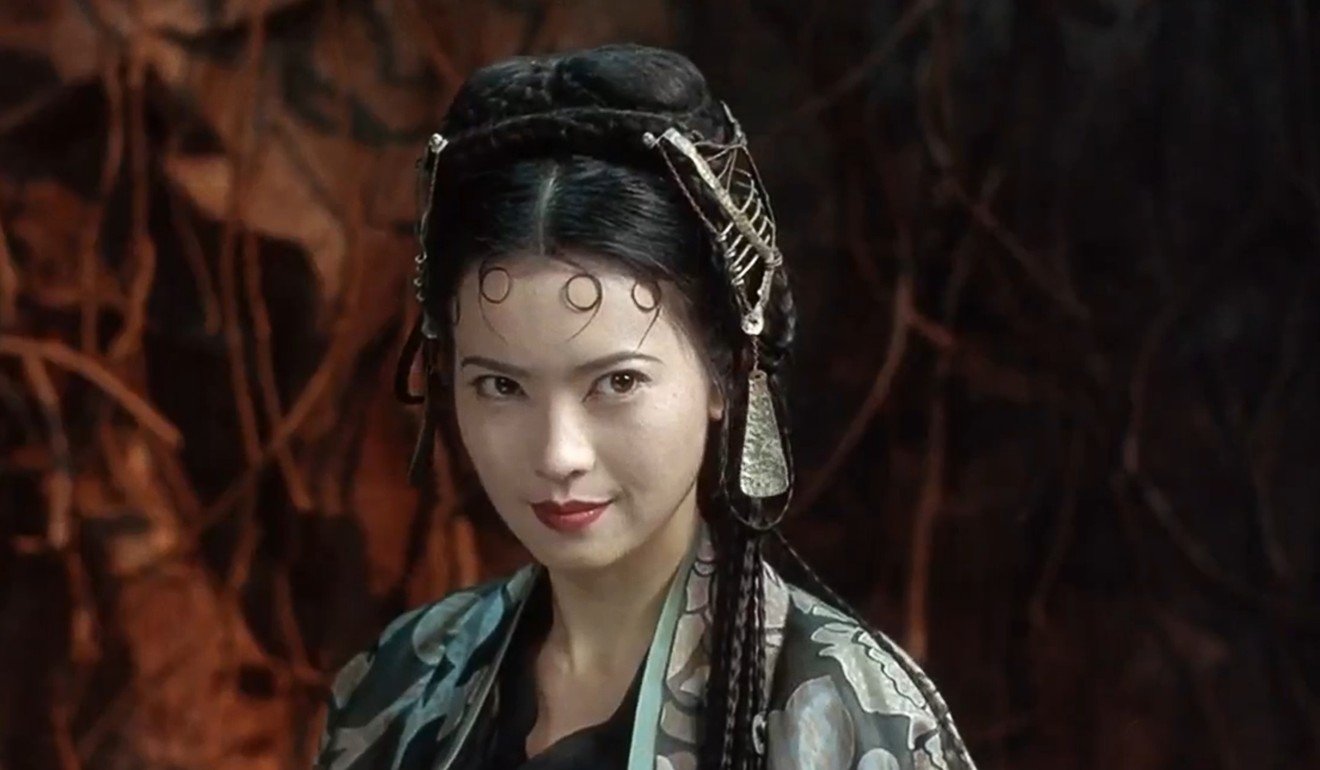 The actress began her career in Hong Kong television after graduating from TVB's acting course in 1983 at the age of 20. Other names in her batch included Carina Lau Ka-ling and Sandra Ng Kwan-yue.
Known for her beauty, Lam rose to fame in the late 1980s, after appearing in TV series such as Looking Back in Anger and The Greed of Man, which starred Adam Cheng Siu-chow and Sean Lau Ching-wan.
However, her life spiralled downward after a car accident in 1998 left her with injuries to her hands and neck, greatly affecting her health.
She was later reported to be suffering from mental health issues, for which she was treated. The illness meant she was no longer able to work and support herself financially. In 2006, she was declared bankrupt and had since then lived on financial aid.
Lam made headlines again in 2013 after she revealed in an exclusive interview that she was raped by two leading players in the local entertainment industry decades earlier.
The names of the alleged attackers were not disclosed, and Lam said she never went to police because she wanted to avoid trouble.
For the latest news from the South China Morning Post download our mobile app. Copyright 2018.
Subscribe now to our Premium Plan for an ad-free and unlimited reading experience!