Accusations that a Philippine policeman raped a drug suspect's teenage daughter have reignited the controversy surrounding President Rodrigo Duterte's brutal crackdown, prompting critics to again condemn a "culture of impunity".
The debate has been heightened by viral video showing a discussion between the officer and Metropolitan Manila's police chief, in which the accused officer appears to say policemen committing rape is "nothing new" in drug cases, although his meaning has since been disputed.
The mother of a 15-year-old girl said she and her spouse were arrested on Friday for pushing drugs but officers insisted on bringing her daughter to the police station. The mother said one policeman – identified locally as Eduardo Valencia – told their daughter that charges against the couple would be dropped if she agreed to "be used".
The girl later told her mother that Valencia and two other men offered to take her home but instead forced her to drink beer and took her to a motel, where she was raped. The girl's relatives filed a police complaint that reached Guillermo Eleazar, who leads the National Capital Region Police Office. Valencia was arrested on Saturday.
Video footage has since emerged showing Eleazar angrily confronting Valencia in the presence of the girl's mother, who cries out: "What has my daughter done to him? Why is he like that? You have children – why do you have to do that to the child? You ruined my daughter's future."
The video shows Valencia responding ambiguously: "Sir, I have family. Sir, that ... is nothing new among us, operatives, whenever we catch a drug pusher, sir."
Eleazar berates the officer, saying a medical examination showed evidence consistent with rape.
Many have interpreted Valencia's comments to be an admission that rape is commonplace among police dealing with drug cases. However, Eleazar on Monday sought to clarify Valencia's words. Eleazar told GMA News Network that Valencia had not said rape was standard operating procedure but was saying drug suspects often accused the police of rape. Even so, Eleazar said he did not believe Valencia, who has made no further statement.
Jose Luis Gascon, the chairman of the Commission on Human Rights, said he would be "investigating or monitoring any credible reports of police abuse".
"We ask the police hierarchy to investigate this matter fully and file all appropriate charges against the perpetrator," he said.
The women's rights group Gabriela expressed outrage and said: "President Duterte's misogyny and perverted exhortations have nurtured the culture of rape and impunity that now gnaws on what is left of the police's credibility."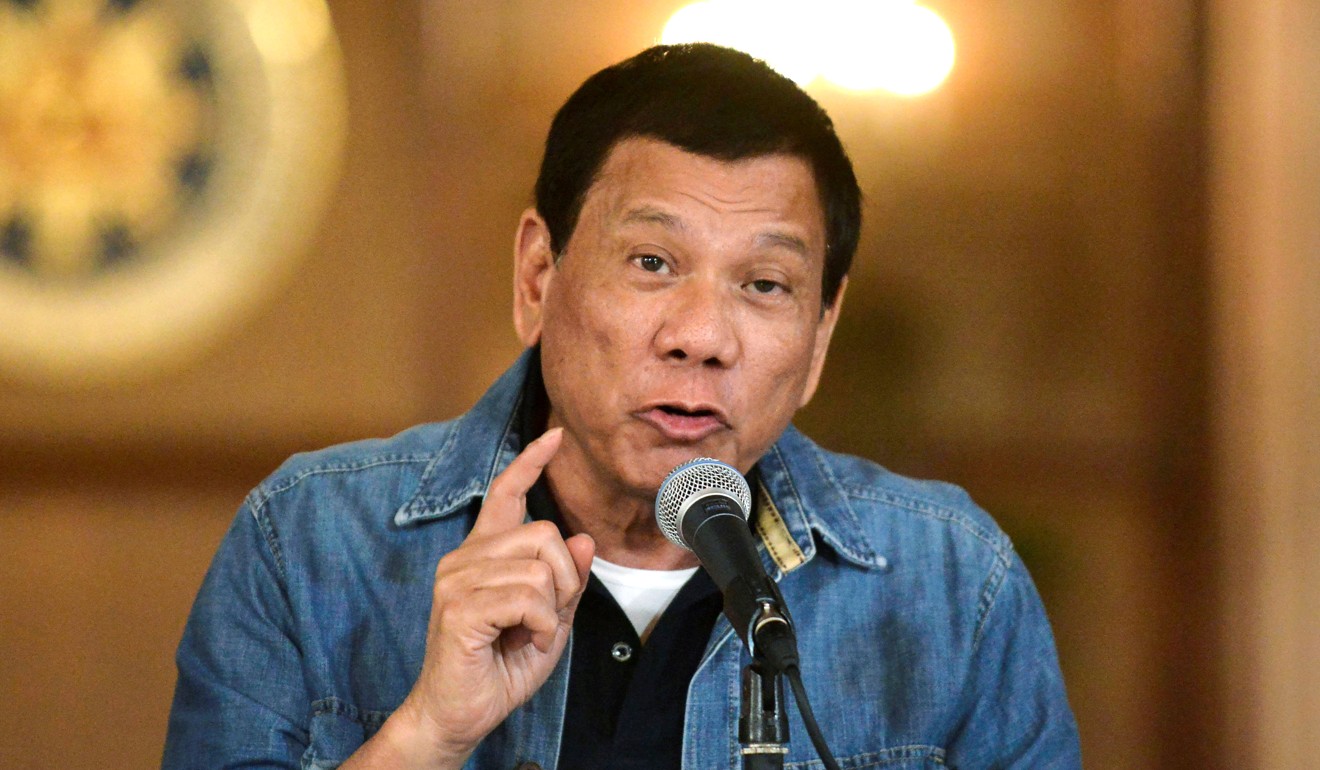 Duterte has previously referred to instances of rape carried out by addicts to justify his war on drugs. In a 2016 speech, he said "when shabu [crystal meth] came in, the most heinous crime, the heinous crime of all crimes, drug addicts raped a one-year-old kid, raped the mother, the grandmother and killed the father".
Gabriela said there have been eight cases of rape, three cases of acts of lasciviousness and one case of sexual harassment committed by 12 policemen against women in the course of Duterte's drug war between January 2017 and July 2018.
"Now as it unveils itself, rapists are among those men in uniform," Gabriela said. "If drugs cause rape and members of the Philippine National Police are raping suspects and children, what does this tell us now?"
For the latest news from the South China Morning Post download our mobile app. Copyright 2018.
More from South China Morning Post:
Did you find this article insightful?