He founded an anti-bullying organisation when he was 15, for which he received the President's Lifetime Call to Service Volunteer Award from then US president Barack Obama. He served on Lady Gaga's Born This Way Foundation dedicated to empowering youth.
Today, he earns US$1,500 an hour helping teenagers get into Ivy League and medical schools, and is listed on Forbes 30 under 30 2018, representing the education category. And, he is still only 23 years old.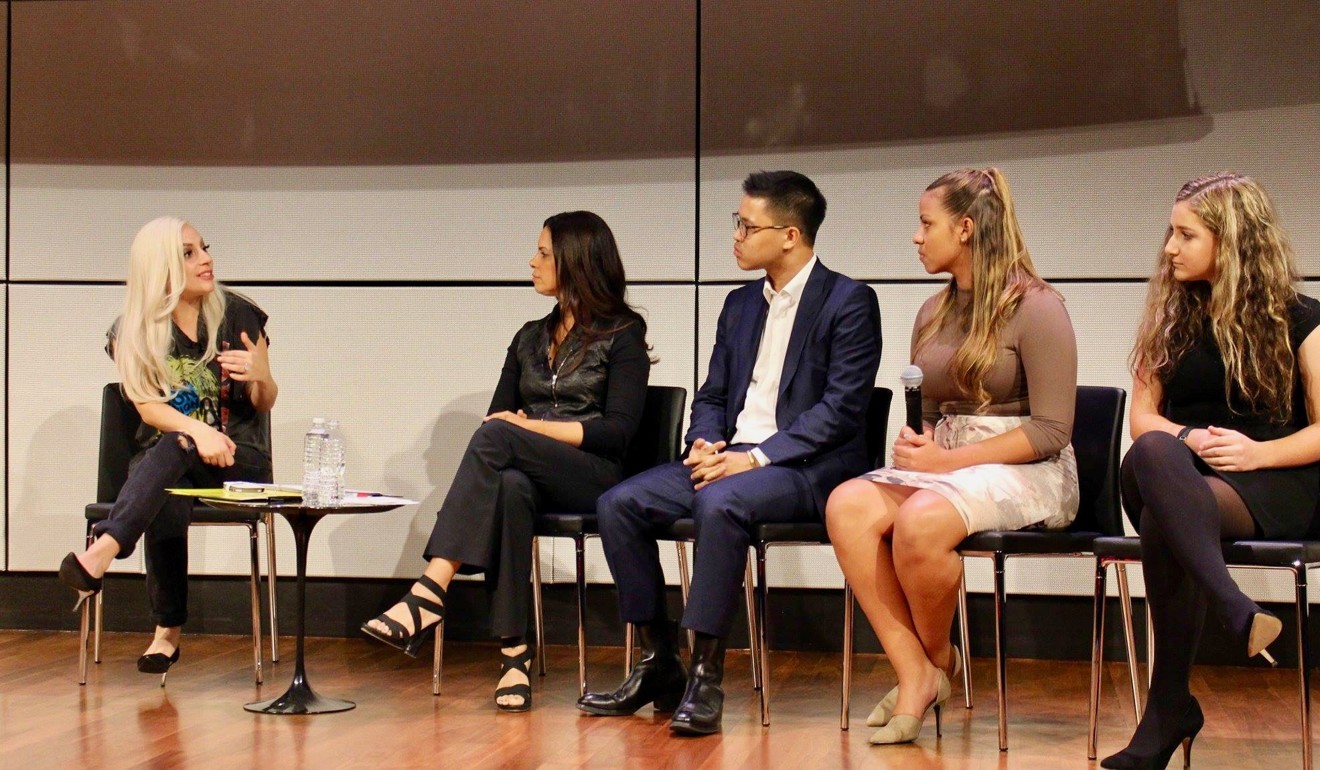 Christopher Rim is the founding CEO of Command Education, an organisation which uses emotional intelligence (EQ) coaching to help students realise their passion and gain admission to elite universities. This method boasts a 96 per cent success rate this year of helping students get into their top three colleges, which include Harvard, Brown, MIT and Stanford University.
The company offers private hourly tutoring on SATs, ACTs, PSATs and NMSQTs, as well as their signature one-on-one mentoring sessions specialising in college applications, launch of non-profits, entrepreneurial coaching and year-round guidance on high school success.
"One of the roots of my mentoring approach is near-peer mentorship – the idea that you learn best from someone close enough to your age that you can relate to them, but who has a little more life experience than you do," the psychology graduate at Yale University tells the South China Morning Post. This is similar to how teenagers act on advice from an older sibling or cousin more readily than from a parent or a teacher.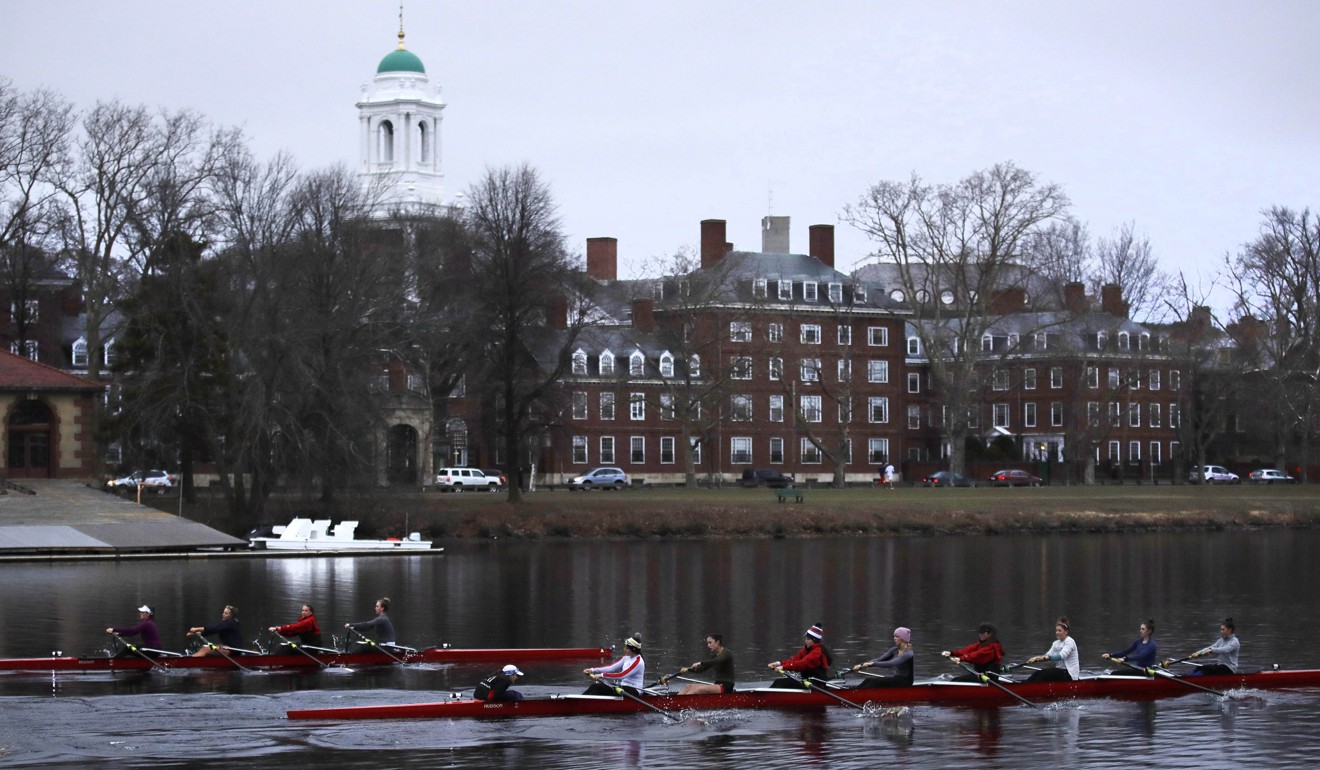 This is an observation rooted in the New Jersey-reared man's education initiatives which go back to his middle school days.
Rim tutored junior school students in mathematics in middle school, and in high school he started the non-profit anti-bullying awareness organisation It Ends Today, which encourages students to watch their own peers share their own personal experiences of bullying. Trekking across the country to elementary, middle and high schools to talk about the impact of bullying, he reached over 4.2 million students. Rim's philosophy that students listen more to their peers than adults was simple yet effective.
The organisation was later integrated into Facebook's InspirEd programme which aimed to improve the social climate among young people.
Rim's belief was a success at Command Education on its founding in 2015 – when Rim was still in his sophomore years. He now has about 10 mentors, each of whom is younger than 25.
"I think of the counsellors at my company as a bridge between the parent and the child – young enough to relate to the student, but old enough to have the expertise the parent is looking for," he says.
Don't expect one-off sit down meeting in the counsellors' office, where they go over your report card and weigh the odds of you entering your first-choice school. Rim's approach is closer to life. He accompanies his clients to the gym, museums and places that nurture their passion and interests away from academic work.
Thanks to four years as a research assistant at the Yale Center for Emotional Intelligence, he found that, based on a survey of 44,000 high school students asked to choose from a group of words, they mostly felt "tired" (39 per cent), "stressed" (29 per cent), and "bored" (26 per cent) at school while also yearning to feel "happy", "energised" and "excited".
"Students excel at what they're interested in, so helping them find and pursue their passions is vital to their success," Rim says. "We work with students one-on-one to reduce stress and refocus their energy on what they are truly passionate and excited about."
This is the type of students elite schools are looking for, he adds.
Students excel at what they're interested in, so helping them find and pursue their passions is vital to their success
Being an "entrepreneur" sounds simple these days, especially when everyone can claim to own an online business or some micro-scaled "companies". However, being someone who heads a company which projects a seven-figure revenue in 2018 is not an easy feat.
"I think the most important qualities for a successful entrepreneur are persistence and never taking 'no' for an answer," Rim says.
When he founded a tutoring company at the age of 13, he recalls having "a lot of trouble" getting his business to be taken seriously.
"Once, I called a local marketing company to buy ad space and as soon as they heard how young I sounded they told me not to make prank calls and hung up. However, I refused to give up and emailed every single person at the company until I had two six-foot posters up in my local mall," he says. "Even now, I still have people who underestimate me because of my age, but I've never let it stand in my way."
That was one of the many obstacles that threatened to hold him back – his high school guidance counsellor told him "not to bother applying to Yale" owing to his lower grades and test scores than peers who planned to apply. "I applied anyway, and I was the only person in my class to get in," he says.
"I think in order to be successful in all areas of life – from your education to your business ventures – the most important thing is to have confidence in yourself," Rim says, adding that his focus on building his anti-bullying non-profit during his schooldays was probably what got him into Yale, rather than his grades. "But even if it had hurt my chances – I would have been glad that I had pursued what was important to me."
Rim has confidence in the sustainability of his business model, based on the belief that parents always want what is best for their children's education. He says that while families would delay buying a new house or car for a few years, or go without holidays and luxury items for a while, children only graduate from high school once, so there is only one chance of enrolling them in their dream college.
With competition fierce for these yearly admissions counselling packages despite prices of US$7,000 to US$15,000, one wonders about the driving force pushing parents to splurge on their children's education.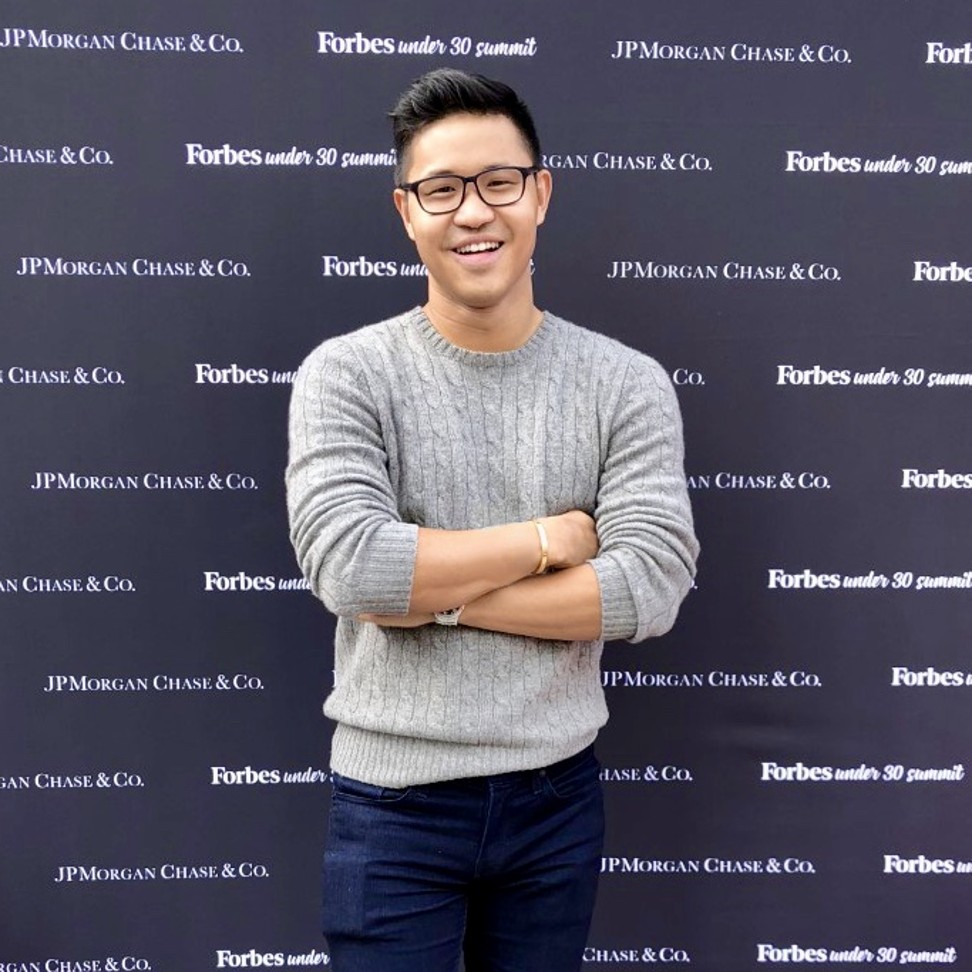 "When your child gets an internship at a prestigious NGO or university, or when they are invited to speak at the United Nations because of their humanitarian work, or accepted to an eight-year combined bachelor's and medical degree programme, you start to think of our services as an investment, not an expense," Rim says.
With the arduous Medical College Admission Test (MCAT), the competition for medical school admissions in the US can get heated.
Which is why Rim invited a PLME (Programme in Liberal Medical Education) graduate from private institution Brown University to design their latest specialised programme that helps students secure a place in renowned medical schools. It will help them earn internships and research positions at medical laboratories such as the Columbia University Medical Center and the Weill Cornell Medical Center.
"That's why we have a programme to help high school students apply to specialised BS/MD eight-year programmes where they can bypass the MCAT and apply to med school from college," Rim explains. "It's of course very rigorous – these programmes are basically clearing you to become a doctor when you are 18."
In addition to securing internships at distinguished organisations and offering support in their admissions essays, Rim encourages high-schoolers to pursue activities that could, in his words, "make the world a better place". This could mean setting up their own non-profit organisations or philanthropic projects from paying for local students' school lunches to producing 3D-printed prosthetic limbs and distributing dental care packages to homeless shelters.
Command Education adopts a one-for-one business model where each low-income student gets one free ride for every paying student. This year, around half the students at his summer Application Booster programme paid nothing for a week of coaching on their college essays.
Rim believes that it's a responsibility to help others when he has the opportunity.
I'm aspiring to the same ideal held by the elite universities I help students get into – that a quality education should not only be for those who can afford it
"When I was in ninth grade, a devastating hurricane hit Haiti, and I donated that year's profits from my tutoring company (about US$25,000) to the relief effort," he recalls.
"I'm aspiring to the same ideal held by the elite universities I help students get into – that a quality education should not only be for those who can afford it," he says.
What piece of advice does he have for Hong Kong students applying to an Ivy school? "Be genuine," Rim replies. "Ivy League schools aren't looking for students with perfect grades and not much else – if they were, I wouldn't have gotten into Yale. Your [college admission] essay should give a sense of your personality, not your accomplishments – and your accomplishments should reflect your personality as well.
"Don't invest time in activities and hobbies that don't interest you; instead, try to take what you are interested to the next level."
For the latest news from the South China Morning Post download our mobile app. Copyright 2018.
Did you find this article insightful?
% readers found this article insightful