Two wheels were missing from a Macau-bound Chinese passenger jet after it was forced to make an emergency landing at Shenzhen airport on Tuesday, aviation authorities said.
The airport at Shenzhen, about 40 kilometres (25 miles) northeast of Macau, shut one of its runways for three hours to accommodate the emergency landing.
It was unclear how the plane was able to land safely in Shenzhen at about 11.58 am after aborting a scheduled landing in Macau.
The flight, which had taken off from Beijing, was operated by Capital Airlines, the Civil Aviation Administration of China (CAAC) said in a statement on its website. Capital Airlines is a subsidiary of Hainan Airlines.
It was the second emergency landing for Capital Airlines in three days after mechanical problems forced another flight by the budget carrier to return to Kunming 50 minutes after taking off on Sunday.
The airline said the front landing gear of the A320 involved in Tuesday's flight was damaged as it tried to land in Macau in bad weather, prompting the pilots to divert to Shenzhen.
The airline added it suspected the flight encountered wind shear during its attempted landing in Macau.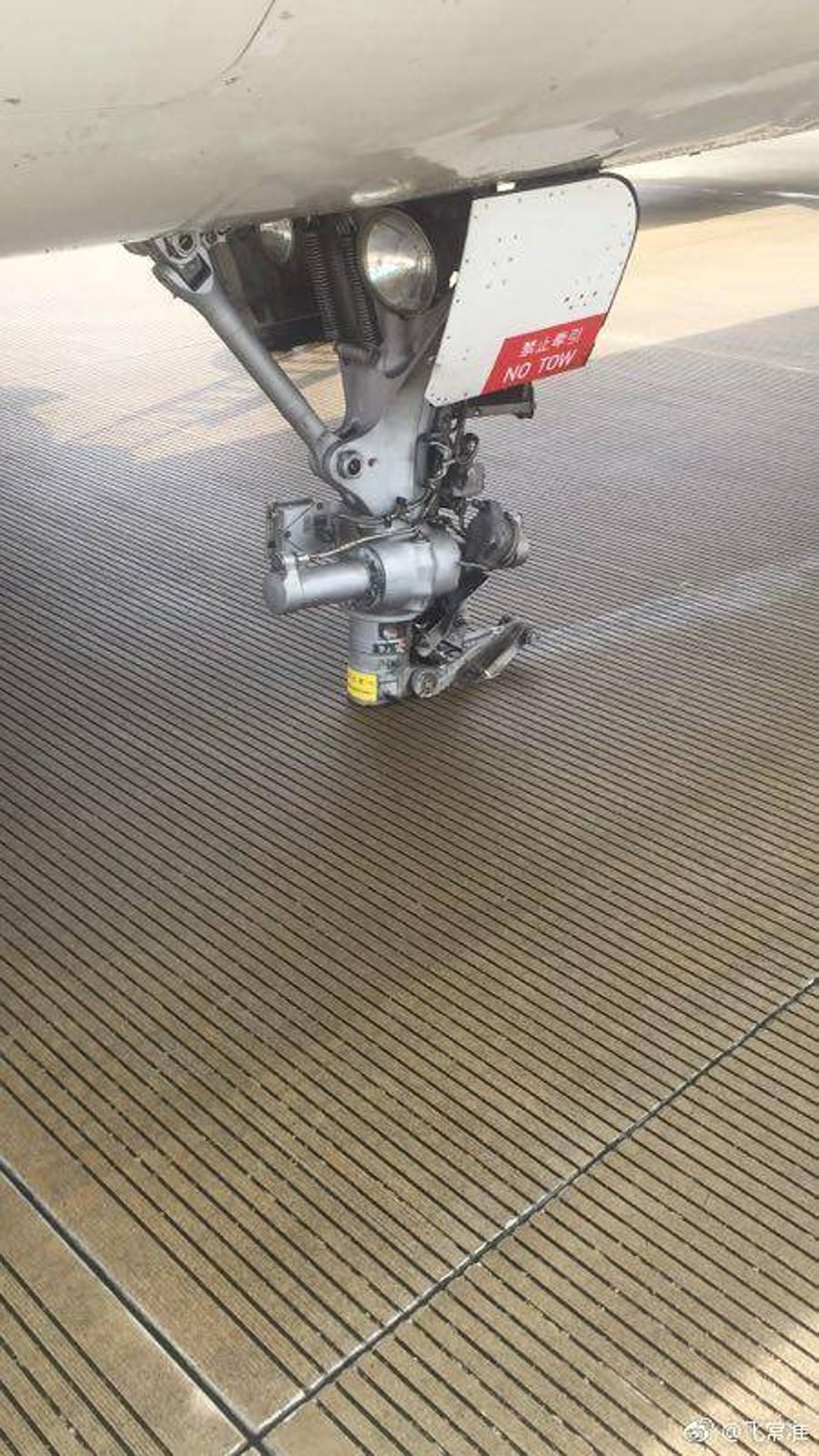 The aircraft was carrying 157 passengers and nine crew. Five people sustained minor injuries in the incident, Shenzhen Baoan International Airport said.
According to The Beijing News, the aircraft reported a failure with its left engine and communications system soon after the aborted landing in Macau.
Footage posted online purported to show people evacuating the plane via emergency slides at the Shenzhen airport. Part of the front landing gear appeared to be missing in the footage.
"I have been through life and death … The tyre is missing," one man says in the video.
The incident caused delays to a number of other flights at the airport, the facility said on its verified Weibo account.
In Sunday's incident, the aircraft, also an A320, made a sudden descent and the cabin lost air pressure. Oxygen masks were lowered but the plane landed in Kunming with no injuries reported to the more than 150 people on board.
Additional reporting by Reuters
For the latest news from the South China Morning Post download our mobile app. Copyright 2018.