Staff at a hospital in northeast China took the unusual step of allowing a pet dog to sit outside a treatment room while doctors attended to its owner who had fainted in the street, Chinese media reported.
The woman, who was not named, passed out while walking her golden retriever on a road in Daqing, Heilongjiang province, Thepaper.cn reported on Sunday.
She was quoted as saying that she had been drinking the night before.
Members of the public went to the woman's aid while her faithful pet circled her like a gentle guard.
When an ambulance crew arrived and lifted the stricken woman onto a stretcher it became clear the devoted animal was not going to let its owner leave without it.
The ambulance crew were unfazed and allowed the dog to get in the ambulance with them.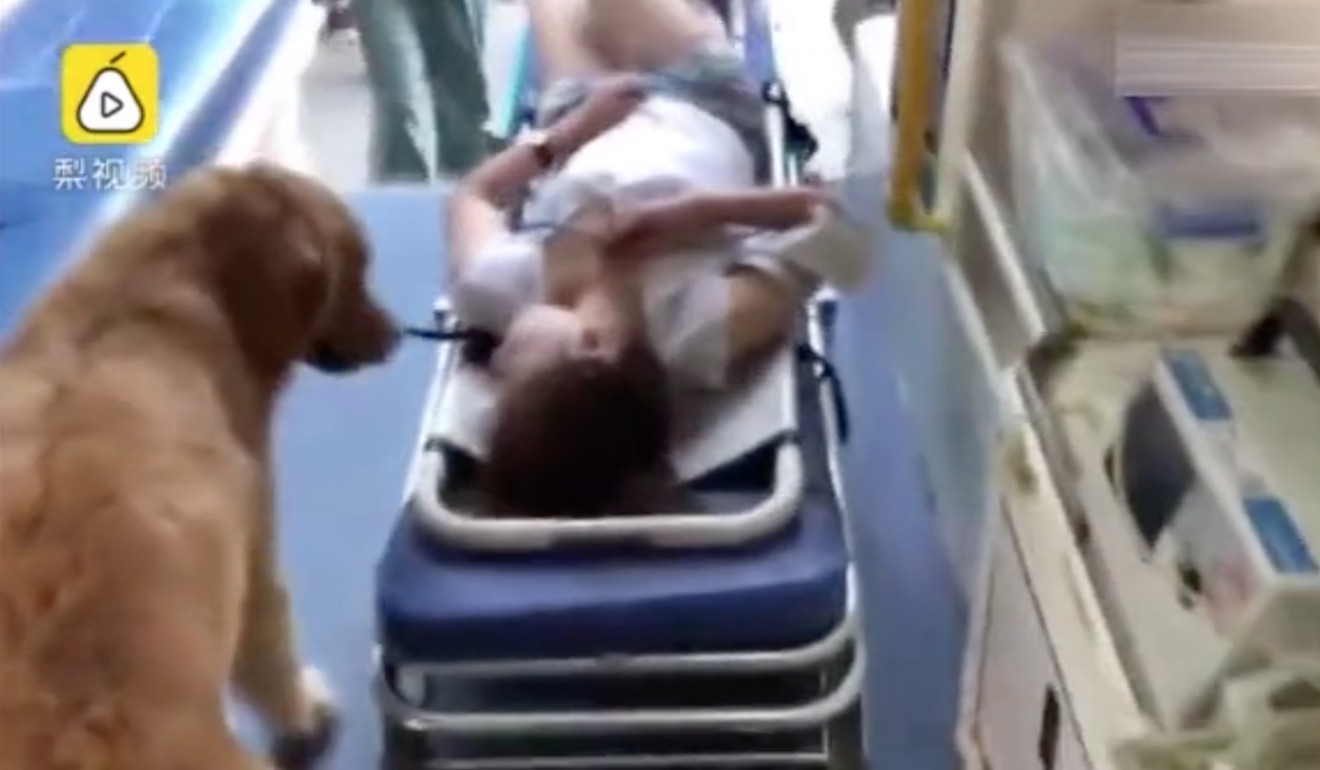 The pattern was repeated on their arrival at Daqing People's Hospital, the report said.
Although dogs are not normally allowed inside, the staff made an exception and a security guard took care of the retriever while medical staff tended to its master.
Why it's no longer a dog's life for man's best friend in China
"Normally it's not allowed [for dogs to ride in ambulance]," nurse Yu Jingjing said.
"But considering dog owners regard their pets as family members and the woman's family or friends couldn't be contacted, we didn't have the heart to just leave it there."
When the patient was given the all clear, she shouted out to her dog and the two friends were reunited.
Meet the dog who waits every day at subway station for his Chinese owner to return from work
Zhang Jihong, the hospital's head nurse, said she knew she had made the right choice.
"When we saw the patient hug the dog as soon as she woke up we knew we did right bringing it along."
For the latest news from the South China Morning Post download our mobile app. Copyright 2018.