Life as a snake farmer in eastern China is a mixed bag. But Fang Yin and his wife Yang Xiaoxia no longer worry about one of the reptiles sinking its deadly fangs into their ankles or arms – both have been bitten numerous times.
"At first I was afraid, and thought they were gross, but now I'm used to all this," Fang said.
As if to prove his point, the 30-year-old works shirtless in the sweltering midday heat at his home in the sleepy village of Zisiqiao, Zhejiang province.
With a dwindling population that now stands at 600, Zisiqiao has been dubbed "snake village" by media after scores of households there started raising snakes for food and traditional Chinese medicine four decades ago – a decision that helped to transform the local economy.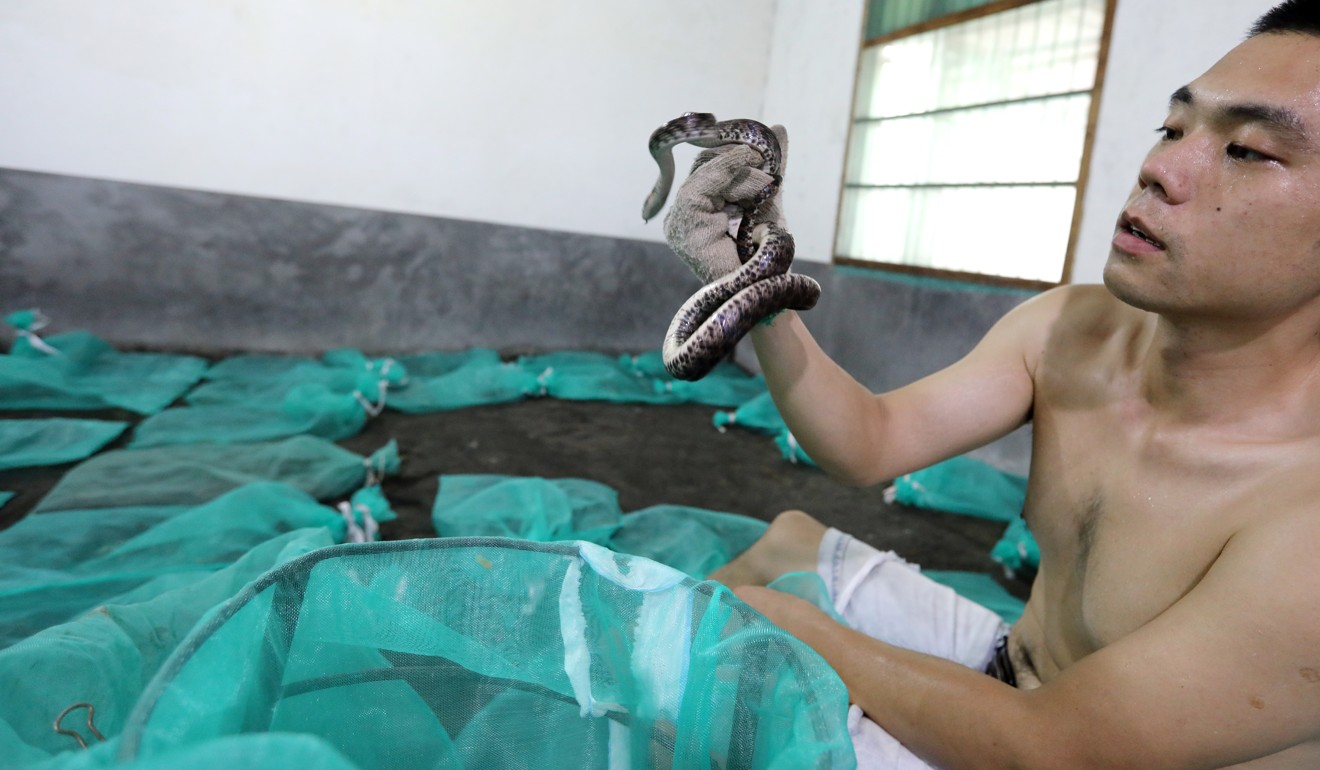 As he chats with the South China Morning Post, Fang pulls pregnant snakes out of a mesh bag, one of many in the room, each filled with a dozen of the writhing reptiles.
A few metres away, his wife Yang – also 30, and barefooted – shines her flashlight on snake eggs as she assesses the health of the embryos inside.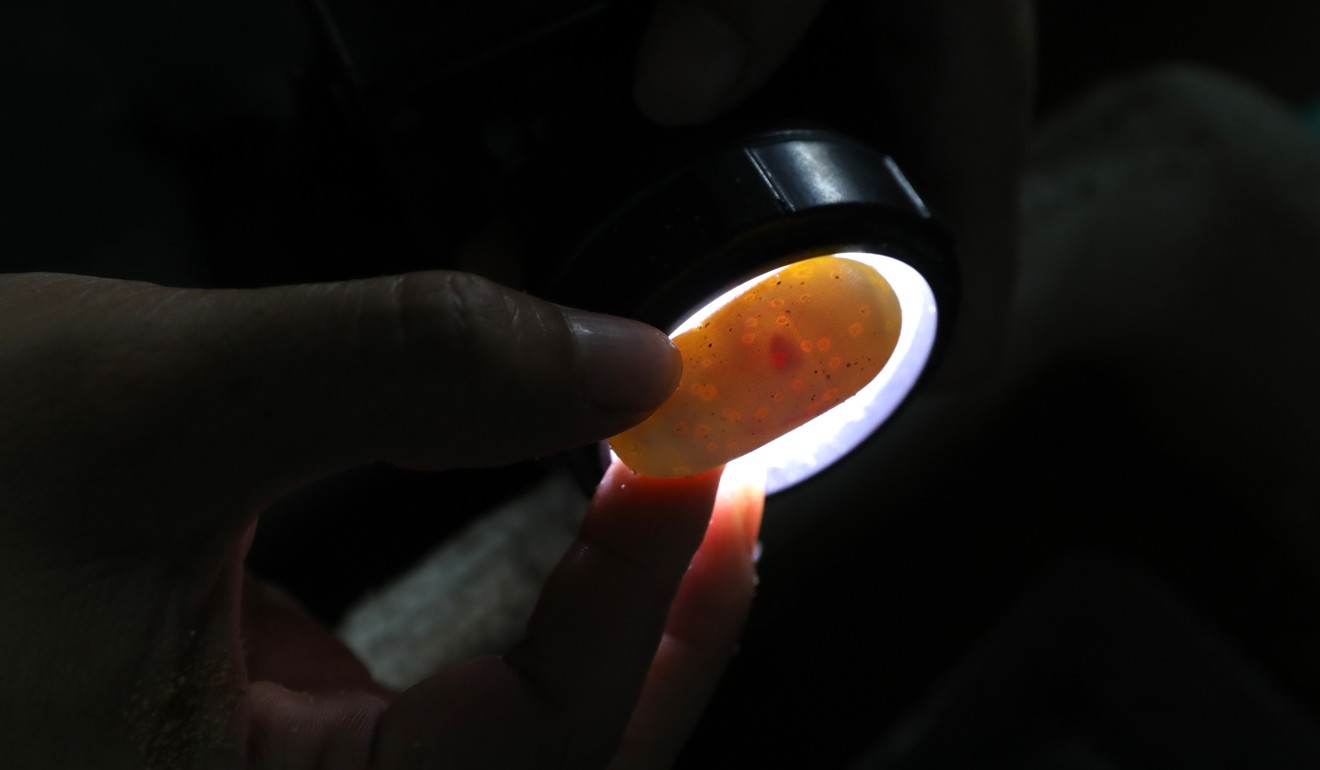 Their snake farm is one of more than 100 in the Deqing county village, where over three million snakes are bred each year for food and medicine.
Inside China: hunting, healing, breeding and feeding the snake economy
The villagers sell the snakes to Chinese pharmaceutical companies that make them into powders, some of which are exported to Japan, South Korea, America and Europe. That trade now brings the once impoverished village revenues of some 80 million yuan (US$12 million) a year.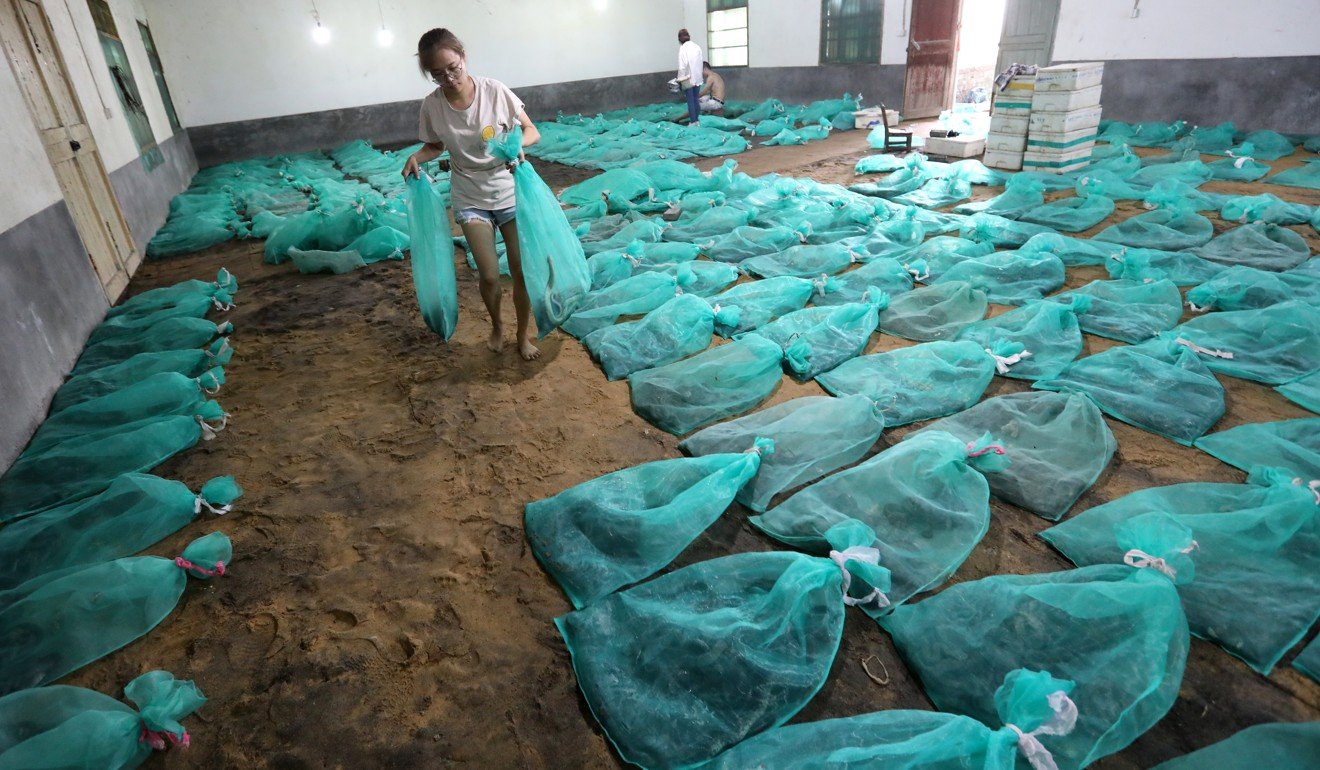 Natural resources
Yang Hongchang was the first villager to try breeding snakes in the 1980s. Nicknamed the "snake king", the 67-year-old now owns a company focused on making dietary supplements from the reptiles.
"When I was young, the whole village was very poor," Yang recalled. "There are many lakes and rivers in this region, and there were lots of snakes living in the water. So we thought of catching snakes and selling them for money."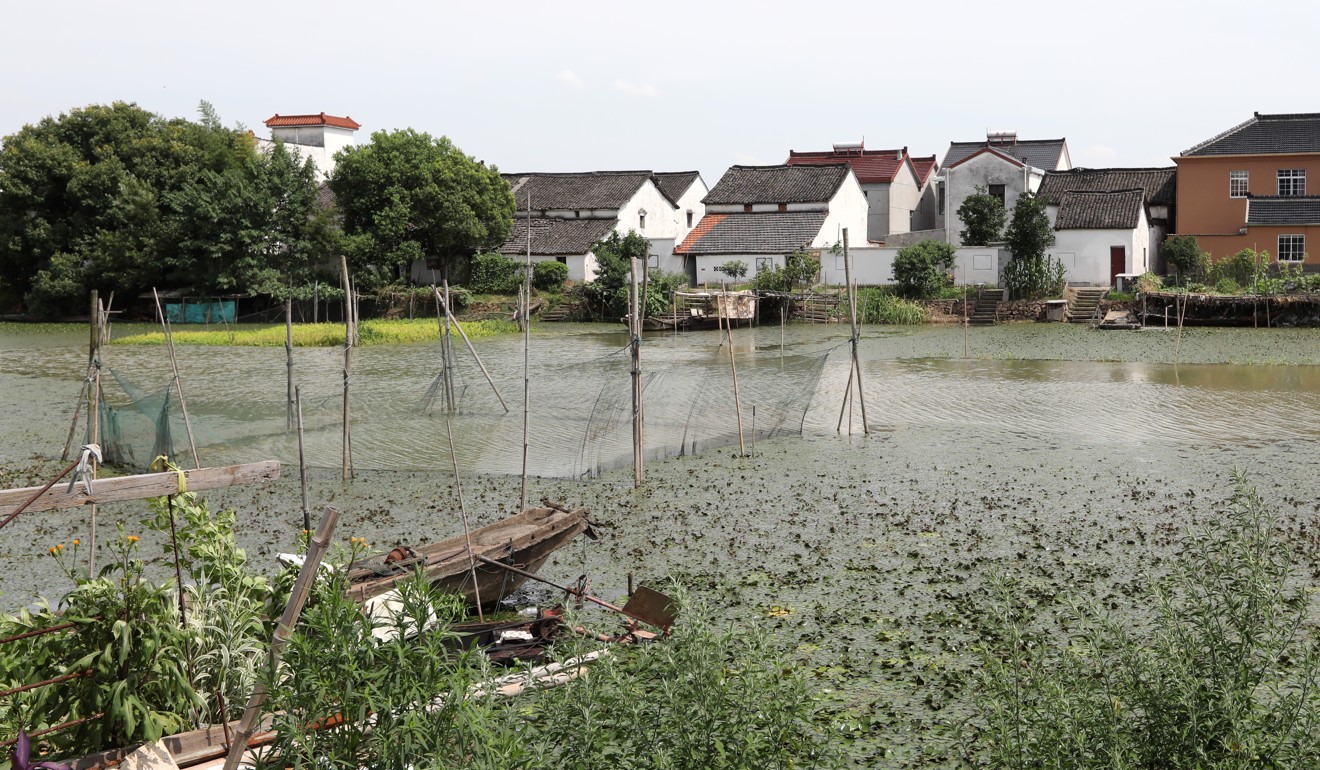 Another farmer in his 50s, Yang Farong, said he remembered catching snakes beside lakes and rivers in the area as a teenager. Back in the 1970s, "everybody was doing this, men and women, although we were all a little scared", he said.
After several years, the number of snakes left in the wild had been depleted by the hunters, so the "snake king" decided to start breeding them himself.
In the first year, just 10 per cent of the snake eggs hatched, saddling him with a loss of more than 10,000 yuan.
But he was determined to learn from his failure. The next year, the hatch rate shot up to 80 per cent and he successfully raised more than 30,000 snakes.
"That was in 1983. I made more than 140,000 yuan by breeding snakes [that year]," Yang Hongchang said. "You know, at that time it was very rare for a household here to have an annual income of 10,000 yuan. So when this happened overnight, the whole village was shocked.
"The township government officials even paid me visits [to see the farm for themselves]."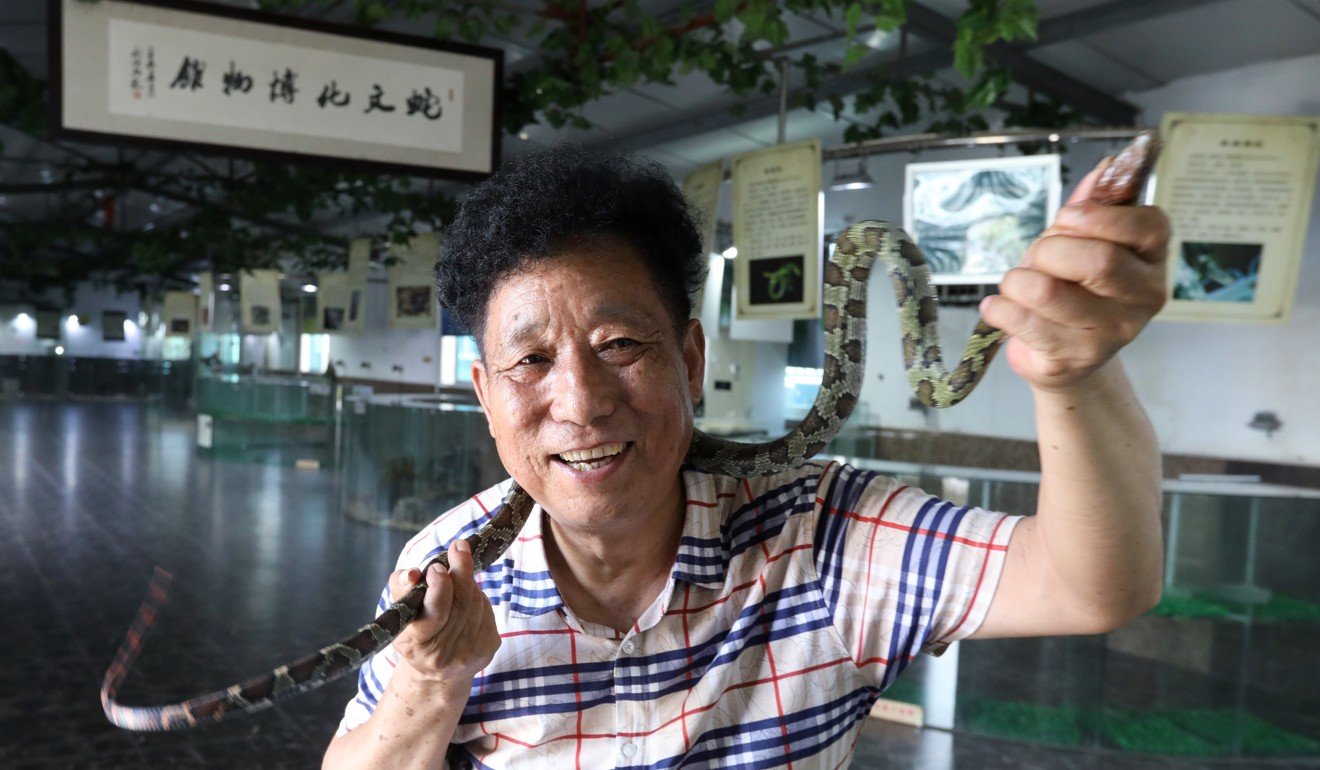 Many more villagers followed his lead into snake farming, hoping to repeat Yang's success.
Today, even though some of them have switched to fish farming or making silk scarves, the snake trade is still Zisiqiao's lifeline. As young people leave the village – like many others in rural China – to pursue better opportunities in the cities, snake farming provides income for those who stay.
Pay scales
Demand is highest for a newly hatched red-banded snake. The farmers typically sell these snakes to pharmaceutical firms when they are a week old and moulting for the first time because that is when their medicinal value is highest, according to Yang Farong.
Other favoured species include black-striped snakes and poisonous pit vipers, whose venom can fetch 3,000 yuan to 5,000 yuan per gram for medicinal use.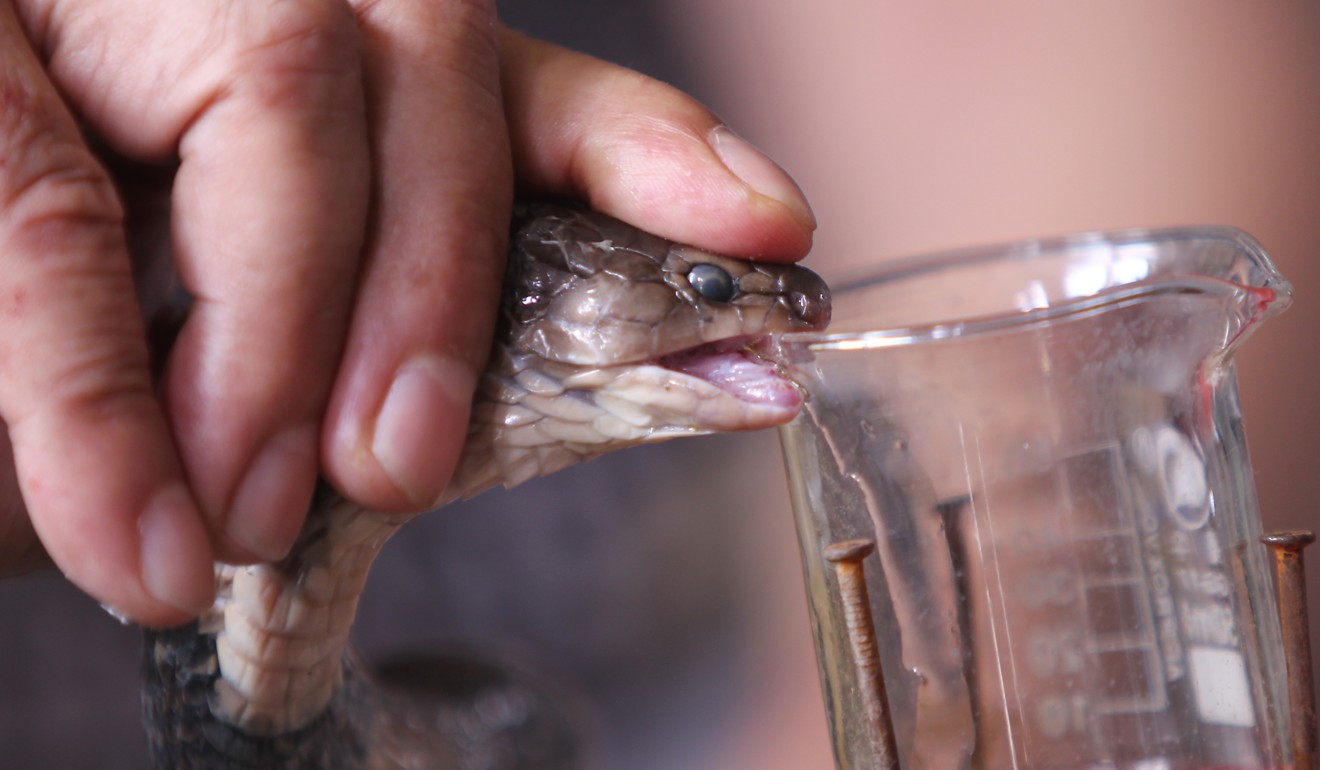 Entire snakes are often ground into powder or infused with alcohol to make remedies for skin conditions, joint pain and other ailments.
Snake livers and gallbladders can also be pulverised to make specific remedies that are seen as having even more curative powers, while the flesh is sometimes sold to restaurants or for home cooking.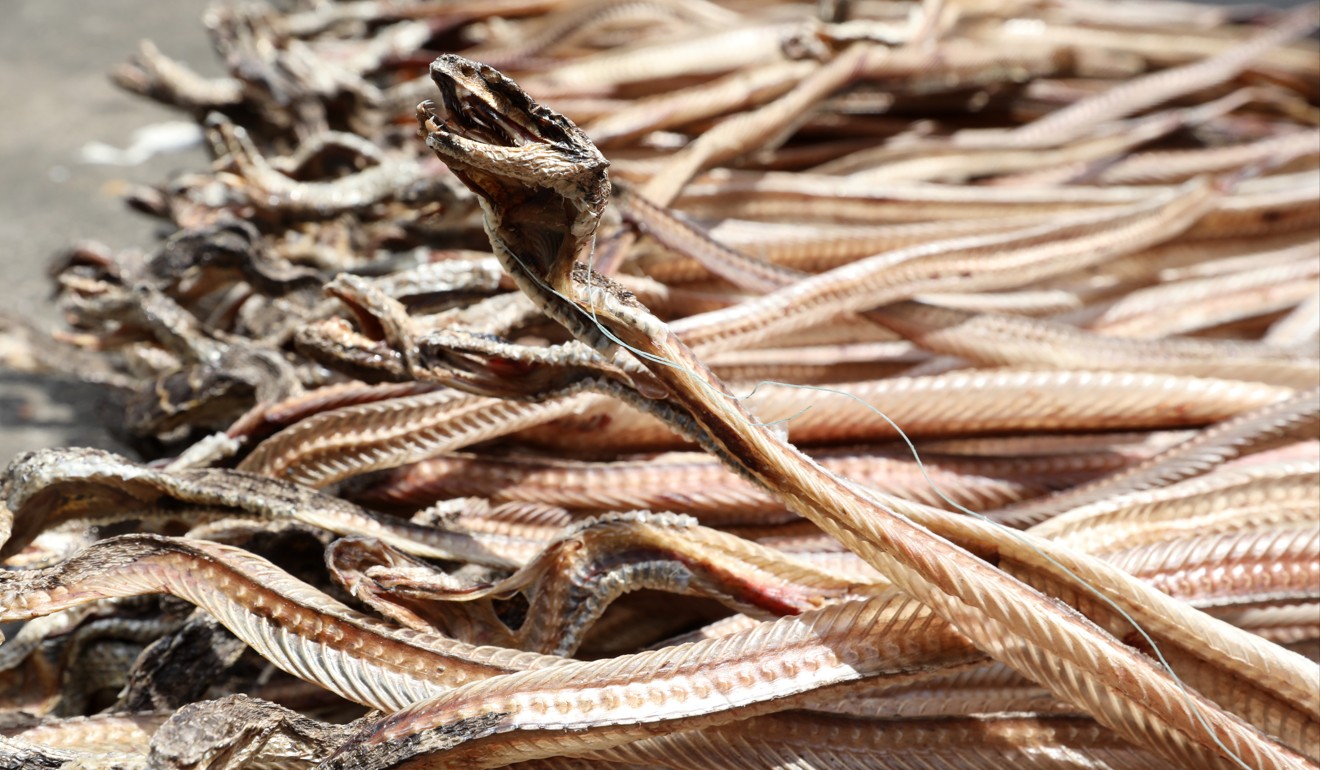 Whether the farms are large or small, raising snakes has proved a lucrative business in Zisiqiao.
Yang Farong, for instance, runs a modest operation with just over 500kg (1,100lb) of snakes. It may be small compared with the processing company that Yang Hongchang has built from his original farm, but it still gives him and his wife a reliable source of income.
"We have no other skills," Yang Farong said. "It's better than doing nothing, or going to work at a factory."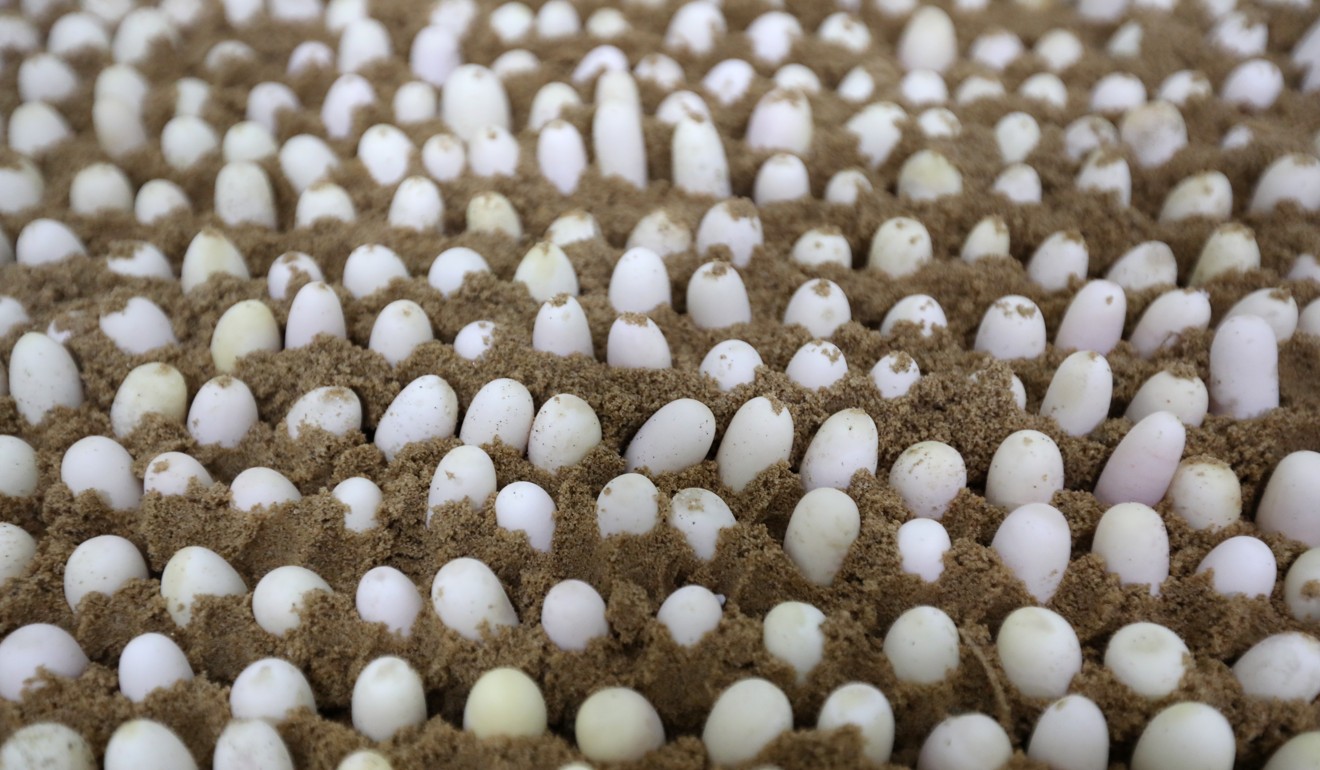 For Fang and his wife Yang Xiaoxia, it is also a good choice. Fang said he worked in a pharmaceutical firm for a couple of years before deciding to devote all his time to raising snakes.
"Compared to being employed by someone, I'd rather stay at home and do this, because I make more money," said Fang, who has become one of the village's biggest snake breeders with an average annual income of 400,000 yuan from raising more than two tonnes of snakes a year.
Traditional medicine
But it is more than a way to make money for the original "snake king" – it is also about helping people with health problems feel better. Diagnosed with a chronic disease that impairs spinal mobility when he was young, Yang Hongchang said he recovered from his malady by taking snake pills and drinking snake wine. His wife, Zhang Guanmei, also has faith in the reptile's health benefits. She said taking snake gallbladder powder for a month cured her mouth ulcers.
Adherents of traditional Chinese medicine also say that taking a snake liver pill before drinking liquor can help reduce liver damage.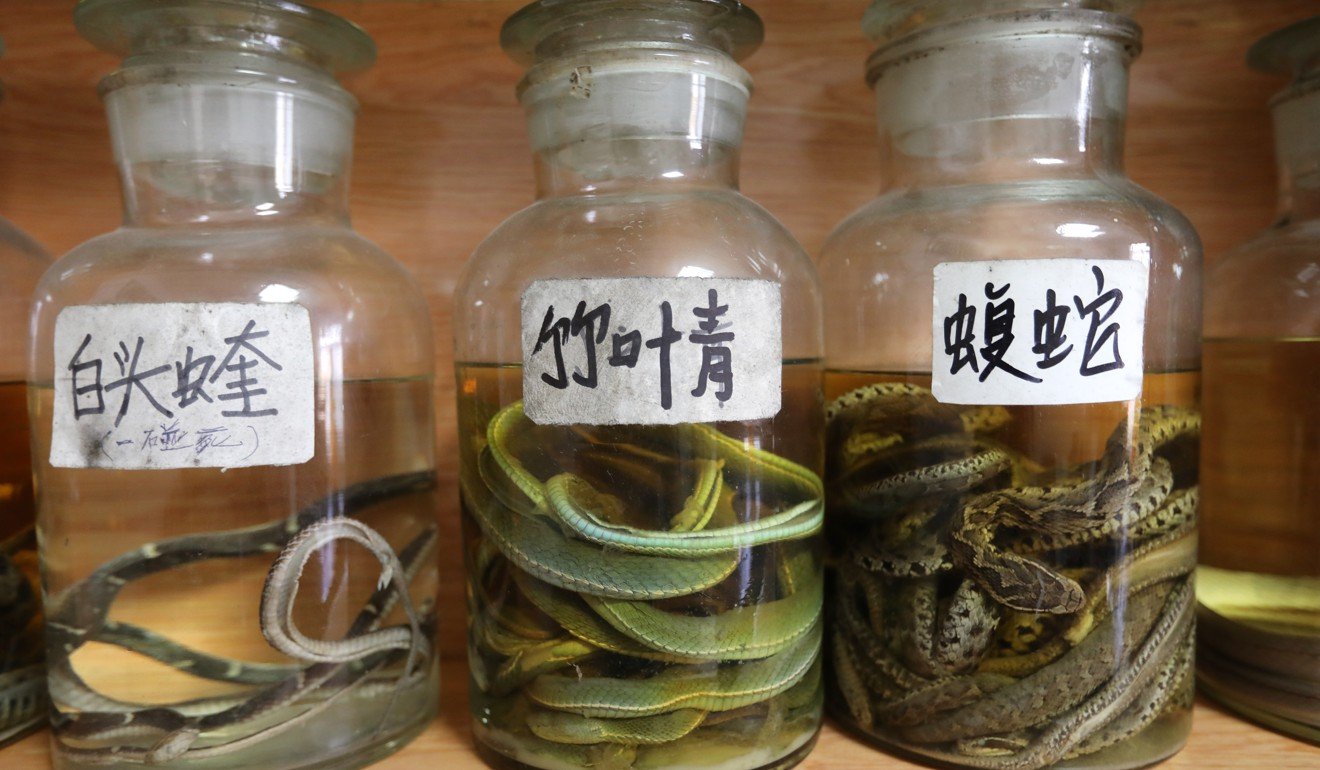 While snakes traditionally have had a medicinal role in China since ancient times, most of the snake-based products are supplements rather than medicine, which requires more rigorous research and assessment.
As cuisine, snakes were especially popular in southern Guangdong province. But they have been consumed less frequently after severe acute respiratory syndrome (Sars) hit mainland China in late 2002, and one of the first victims turned out to be a snake and chicken vendor.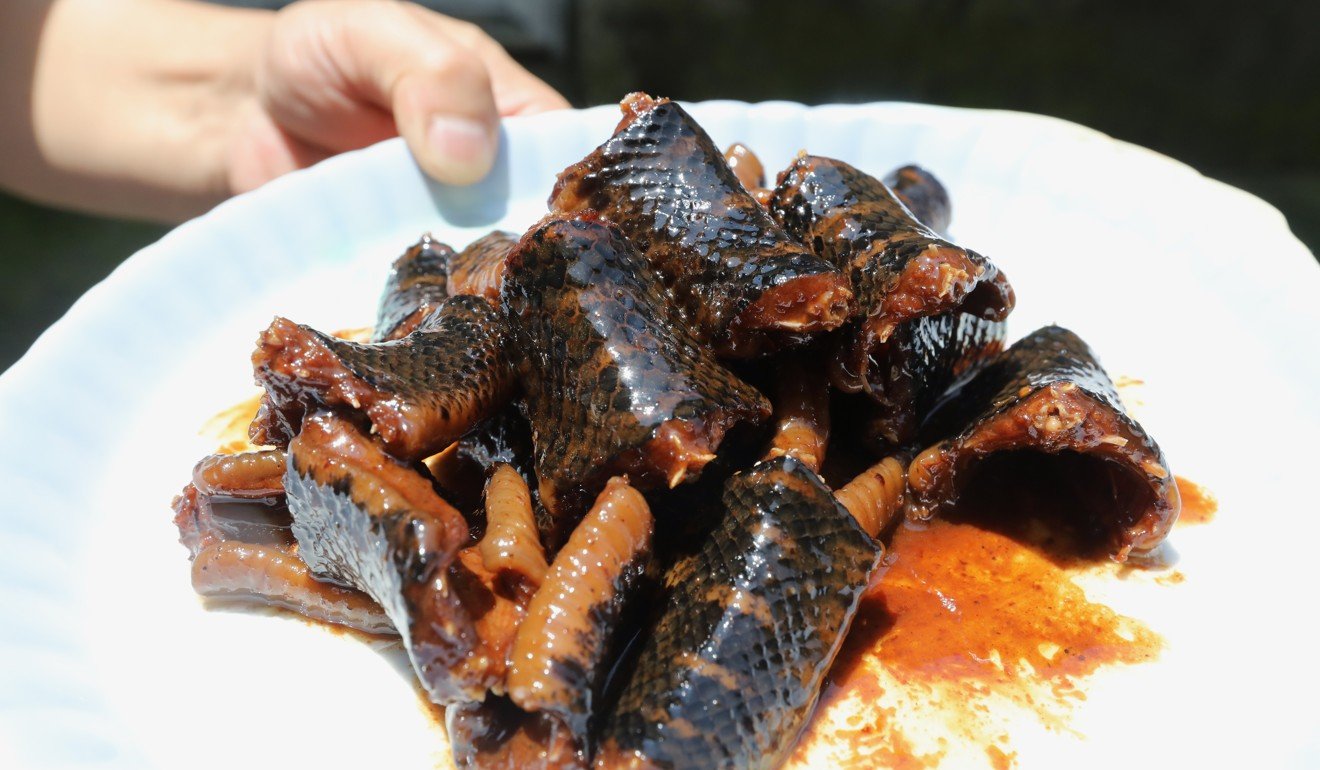 Gan Kaixuan, Yang Hongchang's son-in-law and the general manager of his processing company, said that after the Sars epidemic, "snakes were found less on dinner tables".
But the development was a good one for the industry, he said, "because it's a bit of a waste to eat them considering their value in pharmaceuticals".
Snakes and ladders
His father-in-law also appreciates their value. As a way of paying tribute to the creatures that he built his thriving business on, Yang Hongchang has put up a stone monument to snakes in his factory. Someday, he said, he plans to turn the facility into a snake-based theme park for tourists.
"We built that to say that you've contributed to Chinese people's health, that we will remember you," he said.
The snake farmers also remember that it can be a dangerous line of work – the business has cost the life of at least one villager over the years.
That was back in the 1990s, and Yang Hongchang said the man died after trying unsuccessfully to treat a venomous snake bite with herbal remedies instead of going to hospital.
It was a cautionary tale for everyone in a village where venomous reptiles are part of daily life.
Yet despite the role they have played in pulling Zisiqiao out of poverty, the younger generation seems unwilling to follow their parents into the business.
Fang said he and his wife were an anomaly among young people in the village, as full-time members of the snake trade with university degrees.
Some of the younger farmers worked from April to August, the peak season for raising snakes, and took another job for the rest of the year, he said.
"It's tiring. Snakes can fall ill, and taking care of them also requires a lot of knowledge and experience," Fang said.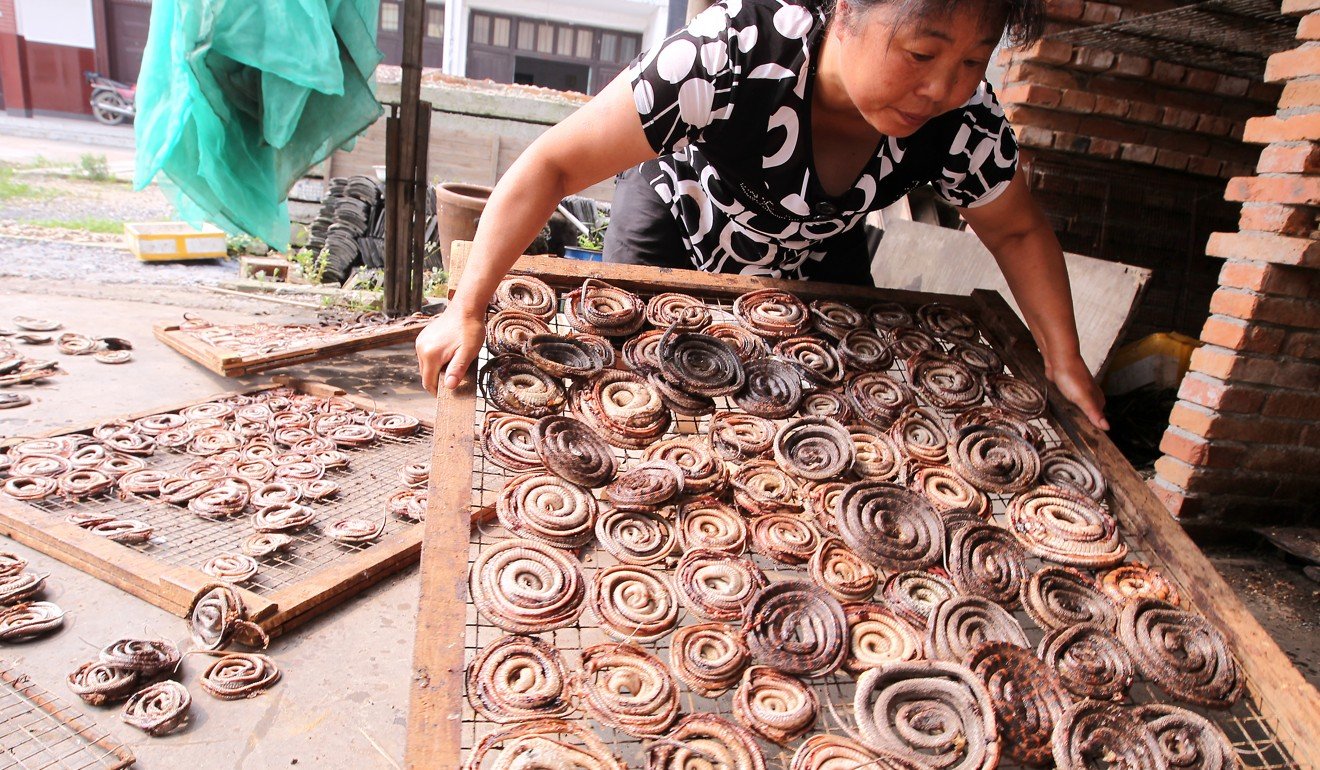 Others worry about the industry making progress. Gan said a lack of research and development was holding them back.
"Snake venom is a good medication," he said. "But what we export to Japan, to Europe and America is mostly just the raw materials – the very basic stuff.
"We collect it and freeze it and make it into powder," he said. "But we're not able to take the next step and turn it into more complicated medicine."
At the business where it all began, that could be about to change. Gan said their hopes rested on his son, who is studying biopharmaceuticals at a Canadian university and plans to return to the village to take their operation forward.
"We've been in the trade for decades," he said. "But our progress is slow."
For the latest news from the South China Morning Post download our mobile app. Copyright 2018.
More from South China Morning Post:
Subscribe now to our Premium Plan for an ad-free and unlimited reading experience!