A 15-year-old boy paralysed from the waist down, who has inspired people in China by his efforts to lead a full and active life, has taken part in the Winter Olympics torch relay in South Korea, Chinese media reported.
Yan Yuhong was flown to South Korea on Monday to take part in the event and will return home on Thursday, the news website Thecover.cn reported.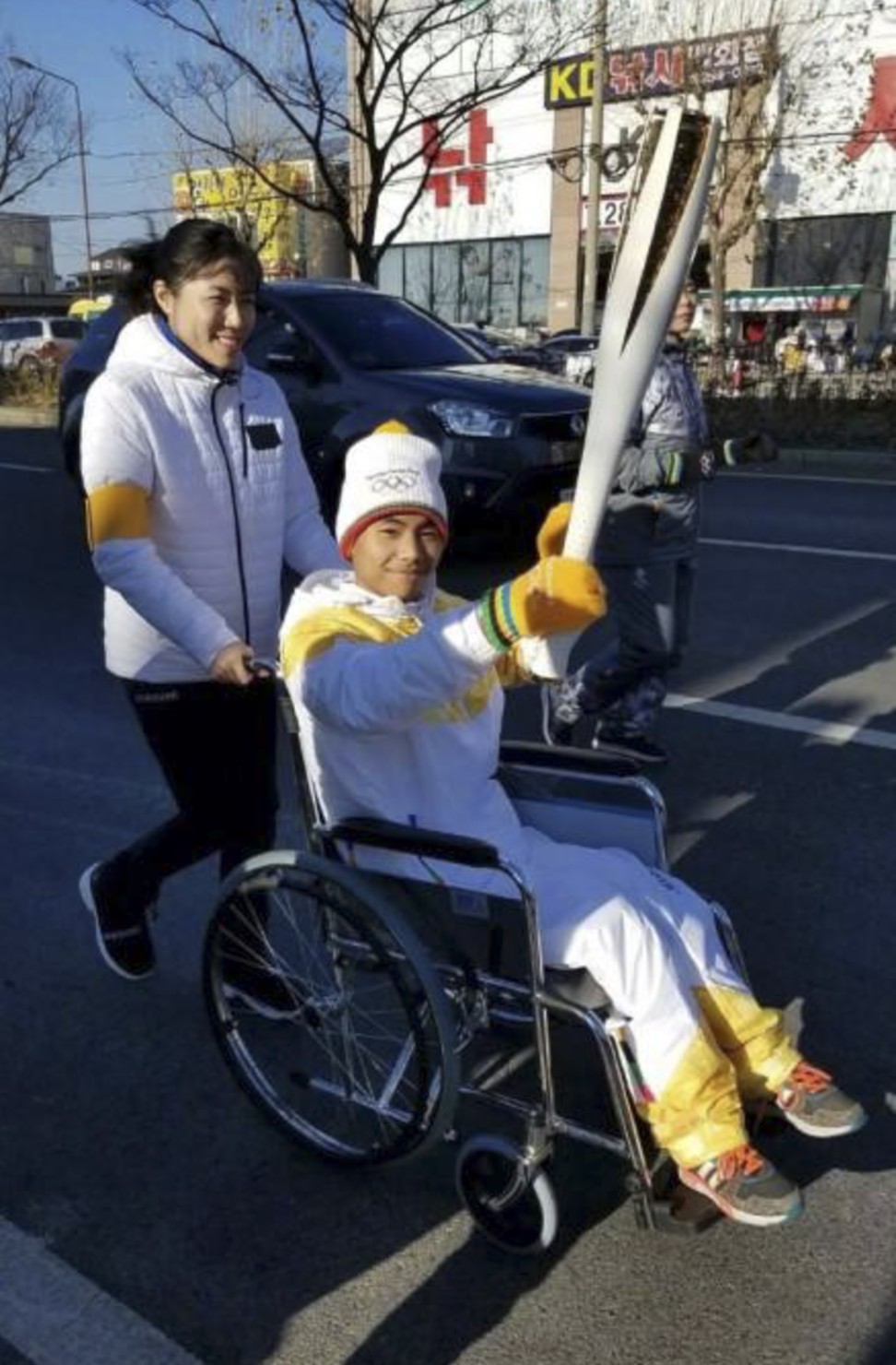 Yan comes from a poor, mountainous area of Yibin in Sichuan province.
He got polio after having a high fever after birth, leading to his disability.
Kim Jong-un extends olive branch to South Korea's Olympic Games
He gained nationwide publicity in China after media reports about his spending three hours a day getting to school.
He would walk with the aid of sticks and even sometimes on his hands to get to classes, leading to him being dubbed "the handstand boy".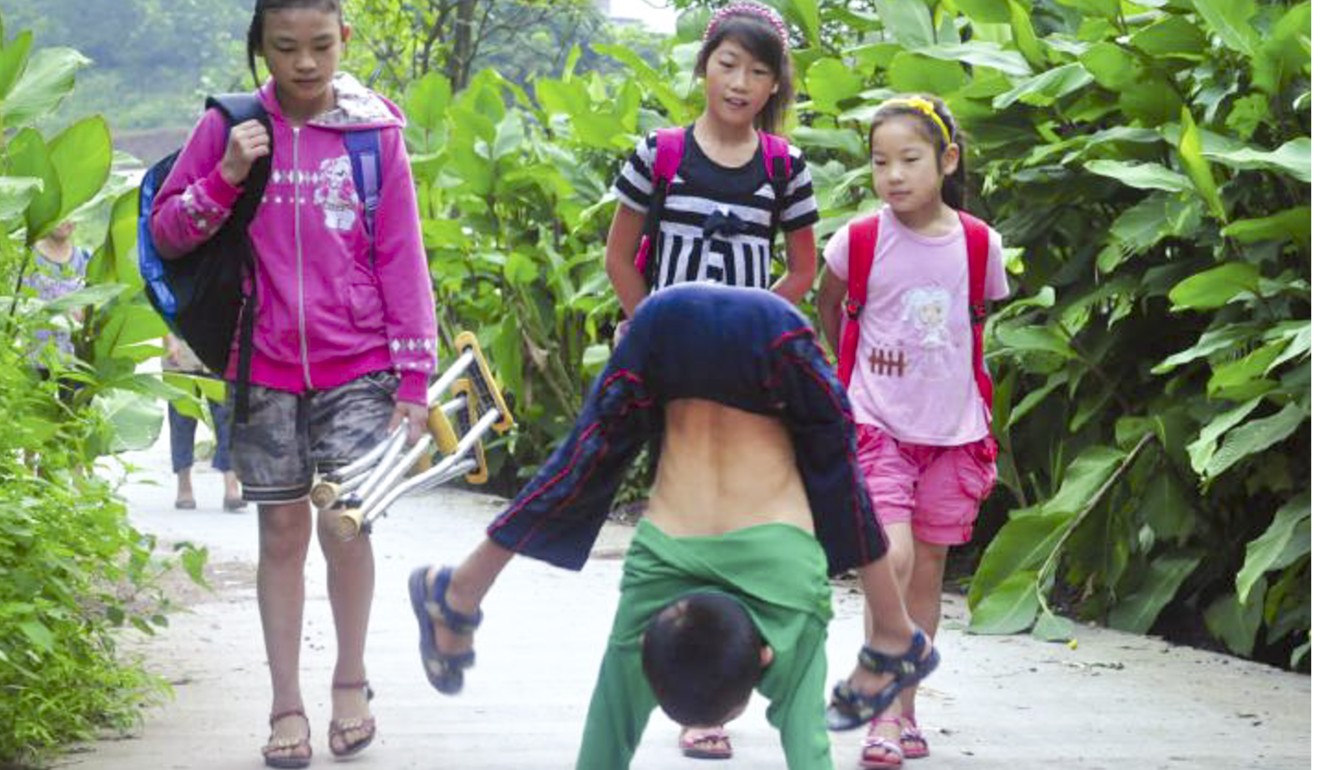 "I don't want to give up on myself," he was quoted as saying by the West China City Daily.
His story touched many people in China and led to donations to help his family with his medical treatment.
He has had several operations and is now able to stand with the help of medical supports.
He has also taken up swimming and won three medals at a paralympic sports event in Sichuan province in 2014.
Humanoid robot debuts as Olympic torchbearer in South Korea
Yan is one of three Chinese people taking part in the torch relay and the Winter Olympics opens in Pyeongchang on February 9.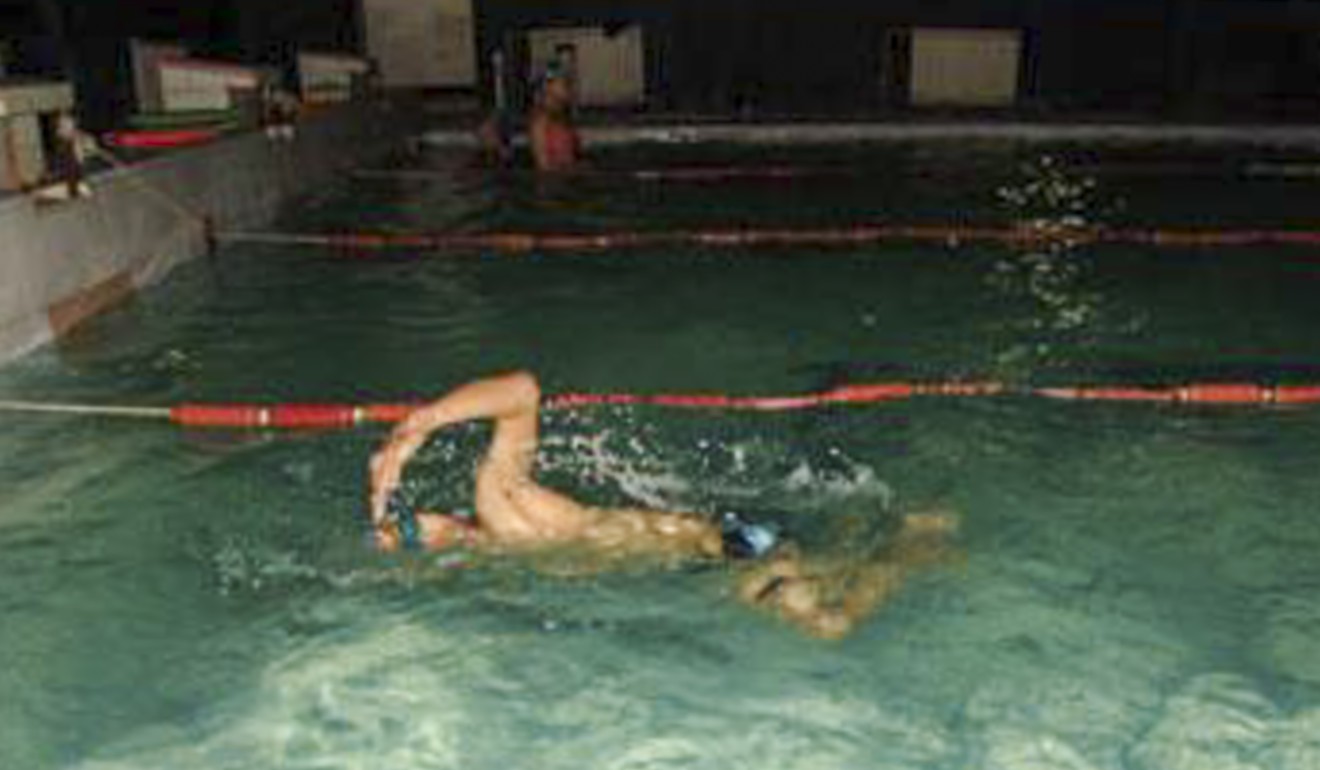 Internet users in China praised Yan's courage.
"Such a great boy! He will have a bright future," one person wrote.
Another commented: "Never give up one bit of hope, then hope will not give up on you."
For the latest news from the South China Morning Post download our mobile app. Copyright 2018.