A Chinese man who paid 180,000 yuan (US$27,240) for a fur-trimmed, lacy costume he thought had been worn by teenage Taiwanese actress Nana Ou-Yang in an upcoming film was surprised to find it had actually been worn by her male co-star.
The producers of the science fiction thriller Bleeding Steel, starring Jackie Chan, Show Luo and Ou-Yang held an online auction of costumes used in the film ahead of its release in mainland China on Friday, Qianjiang Evening News reported on Monday.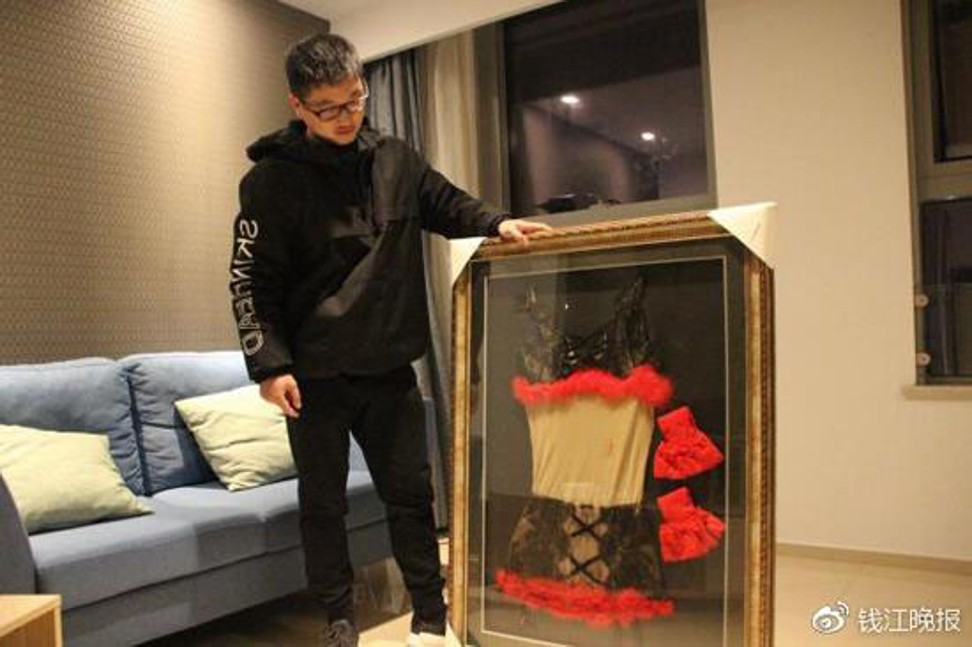 Among the items to go under the hammer – on the online platform Xianyu – were a pair of shoes and a helmet worn by Chan, and several, apparently, women's outfits. One such was a black-and-cream bodice trimmed with red fur and sold with matching red satin gloves.
Expensive error sees Chinese man bid more than US$41,000 for used iPhone during online auction
The lot caught the eye of a man from Huzhou, a city in eastern China's Zhejiang province, who declined to be named, but was quoted as saying that he was a fan of Ou-Yang and wanted to help promote her new film.
The bidding started at just 1 yuan, but soon began to rise. By the time the auction clock had stopped ticking, the asking price had soared to 180,000 yuan.
The successful bidder said he was a little surprised at how much he ended up paying for the outfit but pleased to have secured his prize.
"I have always been fond of collecting memorabilia," he was quoted as saying.
His pleasure soon ebbed, however, when, after showing off his latest acquisition on social media, he has told by his friends that the "sexy" outfit had never been anywhere near his 17-year-old idol, but had actually been part of the wardrobe of her 38-year-old male co-star, Luo.
Chinese man jailed for a year for insulting Genghis Khan
Previews of the movie available online backed up their claims and the buyer was crestfallen.
However, his disappointment was short-lived. After being made aware of his mistake, the man from Huzhou re-advertised the costume online and sold it for 200,000 yuan, making 20,000 yuan profit.
For the latest news from the South China Morning Post download our mobile app. Copyright 2017.