As Apple unveiled its newest iPhone model – branded "the future of the smartphone", with its full-display design and an arsenal of features such as seamless support for facial recognition – a number of Hongkongers are already planning to make money reselling the devices across borders.
Hong Kong, mainland China and Taiwan are among the first of 55 countries and territories where one can pre-order the most expensive iPhone ever, the iPhone X (pronounced "iPhone 10"), from October 27 at a minimum price of US$999. Purchases of either its 64-gigabyte or 256-gigabyte versions start from November 3.
However, the returns from reselling may not be as lucrative as they used to be, as Apple products are now rolled out on the mainland at the same time as Hong Kong, traders said.
The launch of the first-generation iPhone 10 years ago created a thriving "grey market" in Hong Kong. The same devices are usually 10 per cent cheaper in the city than on the mainland thanks to the free port's zero-duty treatment for most electronic products.
This allowed many local dealers to make a living by exploiting the price difference for iPhone products between the two sides. The first few days of a product launch often saw prices doubling due to the limited supply through official channels.
Hong Kong mobile operators declare price war in bid for new customers as Apple launches iPhone X
Vincent Choi, a smartphone shop owner at Sin Tat Plaza, a popular mobile gadget hub in Mong Kok, has been trading iPhones for 10 years. But he does not expect a huge profit this time.
"People nowadays don't frequently change their phones," he said.
He added that he expected the price premium on the grey market to last three months at most, as fewer people were crazy about iPhones these days given their big price tags and the existence of many cheaper alternatives.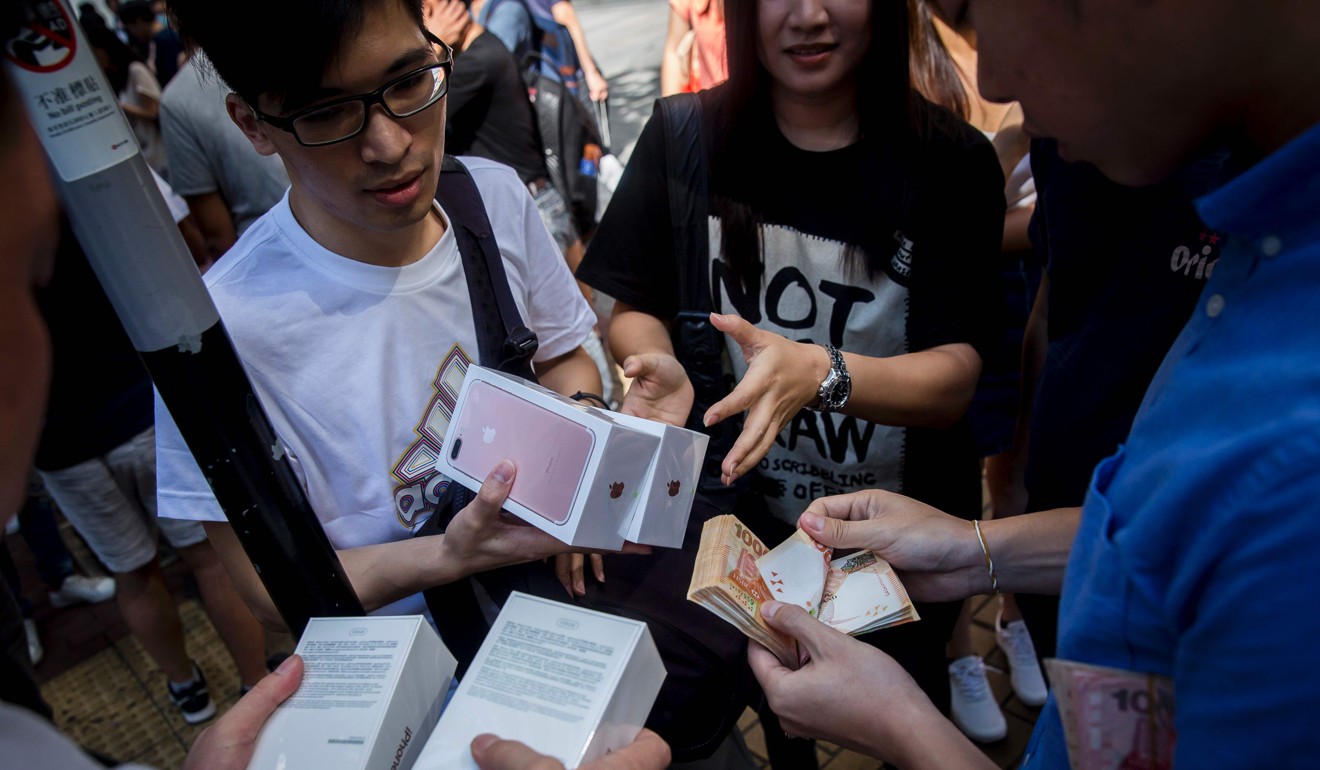 Choi said the sales of iPhone 7 in the first few months after its launch last year had halved from the peak of the "iPhone boom" in 2014.
But he still had hopes for iPhone X – which marks the device's 10th anniversary – as its features should be able to impress millions of diehard Apple fans.
Apple launches 'the future of the smartphone' in new flagship iPhone X
The iPhone X boasts an all-screen display built with an 5.8-inch OLED touch screen that Apple has branded as a "super retina display". The home button has been replaced with a simple swipe up motion to open and close applications.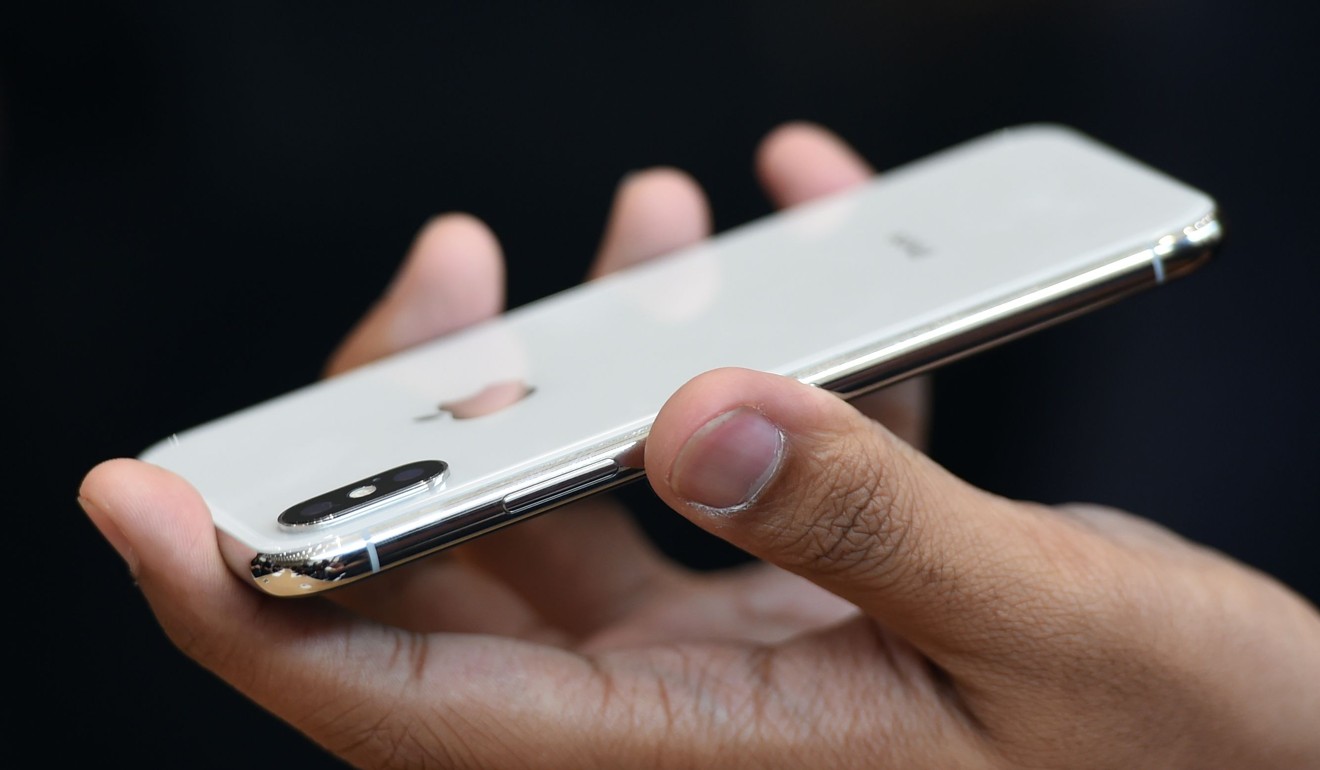 Users can securely unlock the iPhone using its sophisticated Face ID function. Face ID, which works only when the user looks at the iPhone, is also designed to prevent spoofing by photos or masks, increasing security for facial recognition applications.
Powered by Apple's new A11 Bionic processor and iOS 11 mobile operating system, the Face ID function is also essential to playing immersive augmented reality games and sharing new animated emoji messages dubbed "animojis".
Hot off the press: iPhone 8 handset cases in Shenzhen before Apple's official sales launch
Apple also updated its iPhone 7 and 7 Plus models with the new iPhone 8 and 8 Plus models featuring glass and aluminium cases, as well as support for wireless charging and augmented reality. These handsets will be available for pre-order in more than 25 countries and territories on Friday and in stores from September 22.
Additional reporting by Bien Perez
For the latest news from the South China Morning Post download our mobile app. Copyright 2017.
Did you find this article insightful?
% readers found this article insightful