50,000 spots to be saved for them to pursue TVET studies
BENTONG: A total of 50,000 placements will be set aside for Felda's youths to further their studies in the field of Technical and Vocational Education and Training (TVET), says Deputy Prime Minister Datuk Seri Dr Ahmad Zahid Hamidi.
Ahmad Zahid, who is also the National TVET Council Committee chairman, said the placements in more than 1,300 TVET institutions would be offered to the second to fifth generations of Felda settlers, with the courses provided in line with the country's employment requirements.
"The courses that are held no longer follow conventional ones.
"We (have to) look at how the agencies and companies that provide work... for example, we want to be involved in areas such as resorts, travel and tours, insurance or other areas.
"In my opinion, the courses provided should be in line with the current market and requirements to enable them to fulfil job opportunities," he said when launching the MYFutureJobs Career Carnival at Felda Chemomoi here yesterday.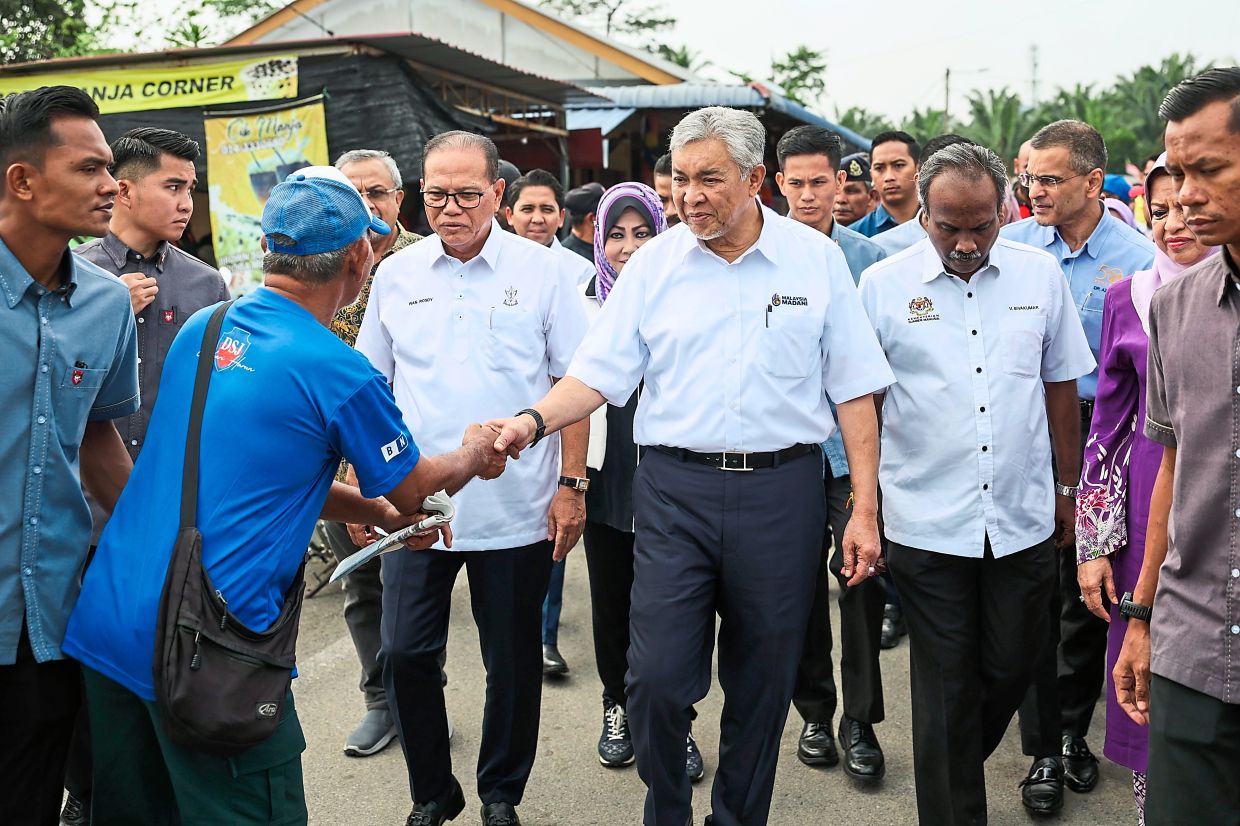 Creating careers: Ahmad Zahid (centre) and other leaders arriving at the MyFuture Jobs Career Carnival at Felda Chemomoi. — Bernama
Also present were Human Resources Minister V. Sivakumar, Pahang Mentri Besar Datuk Seri Wan Rosdy Wan Ismail, Felda chairman Datuk Seri Ahmad Shabery Cheek and Umno Women and Family Affairs Council (Hawa) chairman Tan Sri Shahrizat Abdul Jalil.
According to Bernama, Ahmad Zahid, who is also the Rural and Regional Development Minister, said discussions would be held with the parties involved, such as the Majlis Amanah Rakyat (Mara) and the Human Resources Development Corporation (HRD Corp), to see the current needs in the courses that could be offered.
He said Hawa, as a non-governmental group under Umno, was also asked to help by creating the best courses and training for women and the younger generation of Felda.
On the haemodialysis centres in the Felda regions to be run by the Felda Foundation, Ahmad Zahid said training to manage these dialysis centres was one of the training programmes that could be offered for the youths.
On July 7, during the Felda Settlers Day 2023 celebration at Malaysia Agro Exposition Park Serdang (MAEPS) in Selangor, the Prime Minister had announced a RM21mil allocation for the construction of 12 haemodialysis centres throughout the Felda regions.
Subscribe now to our Premium Plan for an ad-free and unlimited reading experience!