EDUCATION, statelessness and basic amenities are issues of concern to Sarawakians as the 15th General Election approaches.
Student Ivan Alexander Ong, 20, says the lack of autonomy in Sarawak's education system is an issue he wants to see addressed.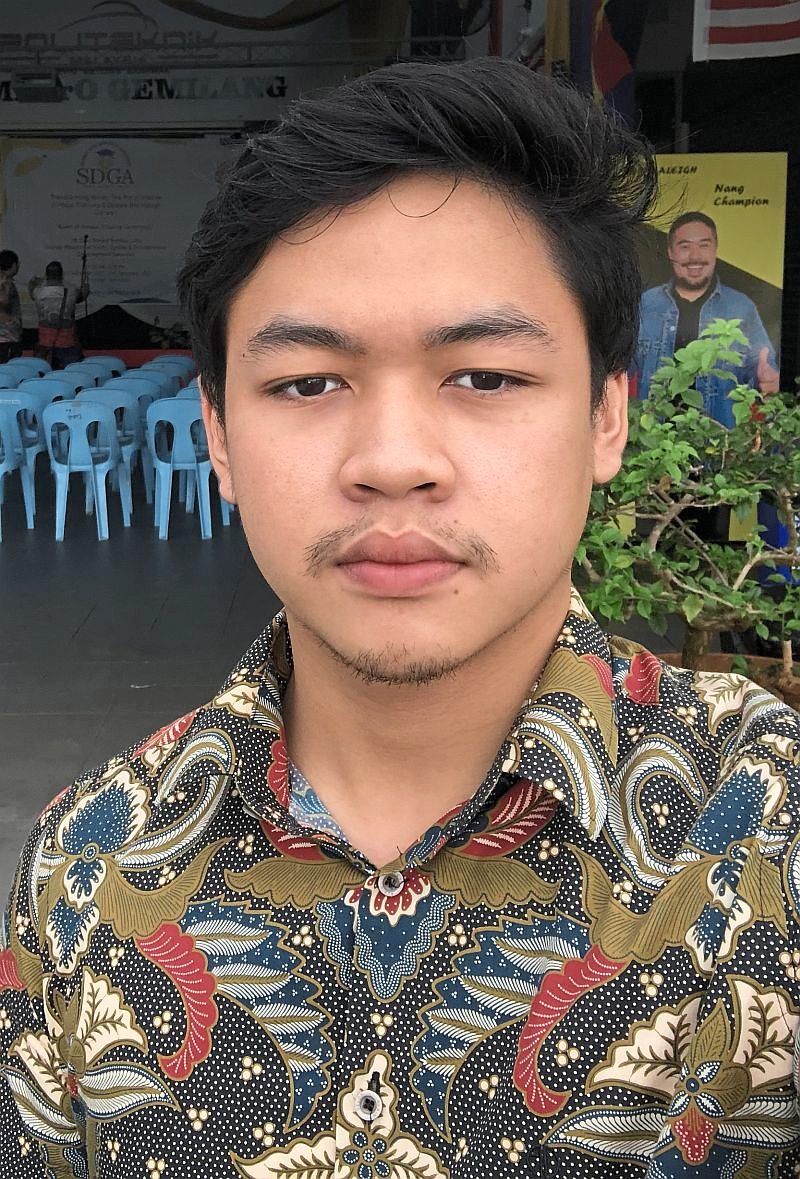 Student Ivan Alexander Ong
"While I acknowledge the importance of national integration, autonomy in this area would allow Sarawak to produce its own teachers who understand the state's cultural diversity.
"It would be difficult for new teachers who are not from the state to adjust to the environment in Sarawak," he says.
Ong, who is from Kuching, says cultural barriers as well as poor school infrastructure in rural areas have led to a high turnover of teachers in rural schools.
"I hope the Federal Government agrees to the 90:10 policy introduced by the late chief minister Tan Sri Adenan Satem, whereby 90% of all teachers in Sarawak are Sarawakians and 10% non-Sarawakians," he says.
In deciding who to vote for, Ong expects his elected representatives to have clear motives in running for office and be honest, competent and tenacious.
"If we perceive our politicians as only being in it for the power, we will tend not to trust them," he notes.
"If the person we're putting into office is completely ineffective, how could we trust them with the job, even if they're the most honest person in the world?"
Tenacity, he adds, is also something for voters to strive for.
"If we don't find the right candidate, we can't become jaded. We have to try again and again to find the people we believe in who can mobilise the kind of change we want to see."
Academician Raine Melissa Riman
Academician Raine Melissa Riman, 37, also identifies education as an issue of concern.
She says the current education system focuses too much on language policy to the detriment of communication, comprehension and critical thinking skills.
"It is probably time for Sarawak to negotiate a separate education policy and management for the state," says the Kuching resident.
For her, elected representatives must be able to think critically and take constructive criticism well, besides having good ethics and accountability.
Social activist Bill Jugah
Social activist Bill Jugah, 48, who hails from Sibu, says statelessness or lack of personal documents affecting individuals born in Sarawak is a serious issue with far-lying implications.
"Those affected will not be accorded the privileges of citizenship, including participating in the democratic process through casting their votes and lacking access to government aid, education and health facilities.
"How would one exercise one's basic rights if one is still not accorded citizenship status? How could one pour out love and dedication to a nation that has yet to recognise them as seeds of the nation?" he says.
Sibu Kenyah Uma Baha Women's Association chairman Umie Liau
Sibu Kenyah Uma Baha Women's Association chairman Umie Liau, 52, calls for better roads, water supply, healthcare and schools in the remote areas of the Hulu Rajang parliamentary constituency to improve accessibility and living standards.
"For example, the road between Bintulu and the Bakun resettlement scheme in Sungai Asap has lots of potholes and bumps, never mind the roads leading to more interior places like Lusong Laku, Long Malim, Long Busang and Long Unai.
"The people there urgently need the government's help to make the road safe to travel," she says.
Umie also wants the government to promote the longhouses and cultural heritage of the Orang Ulu as tourism attractions.
She says a training centre and museum can be set up for the older generation to pass down their knowledge and craft skills to younger people.
In GE15, Umie shares that she will vote for a party or candidate who fights for the marginalised, needy and poor people.
She also wishes to see candidates of integrity, with a good track record and no corruption.
Here are what other Sarawakians expect and hope from the politicians and political parties in the the coming GE15:
Sophia Jenang, 54, civil servant
Sophia Jenang, 54, civil servant, Kuching
"Development of our human capital is important to me, because I have an education and training background. Some people may lack academic qualifications to enable them to progress further in their career, but their skills and talents, if given the chance to be nurtured, may take them further and enable them to contribute back to the community in innovative ways.
I believe that the deciding factor in voting for a candidate would be the sincerity of his or her intentions, personality as a leader and values. Their track record is also important. I would expect my elected representative to be a person of his word, sincere in his intentions and contribute towards the betterment of the community overall."
Josephine Maureen Pollycarp, 19, student
Josephine Maureen Pollycarp, 19, student, Tebedu
"For me, an important issue is the need for fast Internet connectivity in rural areas. Many rural villages have slow Internet, which makes it difficult for students to follow online lessons or study. For example, my village in Tebedu has Internet access but it is slow.
When it comes to deciding how to vote, I will look at the party's manifesto and election pledges. But what's really important is for the party to carry out what they pledged in the manifesto."
Albert Tay, 56, English tutor
Albert Tay, 56, English tutor, Sibu
"I hope to see the government seriously tackle the corruption menace. An independent judiciary is a must. I would also like to see an immediate economic revival plan benefiting everyone across the board, most importantly the lower-income groups.
I would choose my elected representative based on their clean record, good moral ethics, being active in community service and having a strong voice in the party. I will also give consideration to a newer and younger face, as well as the overall performance by the party and their pledges for Sarawak, especially Sibu. And no party-hopping candidates."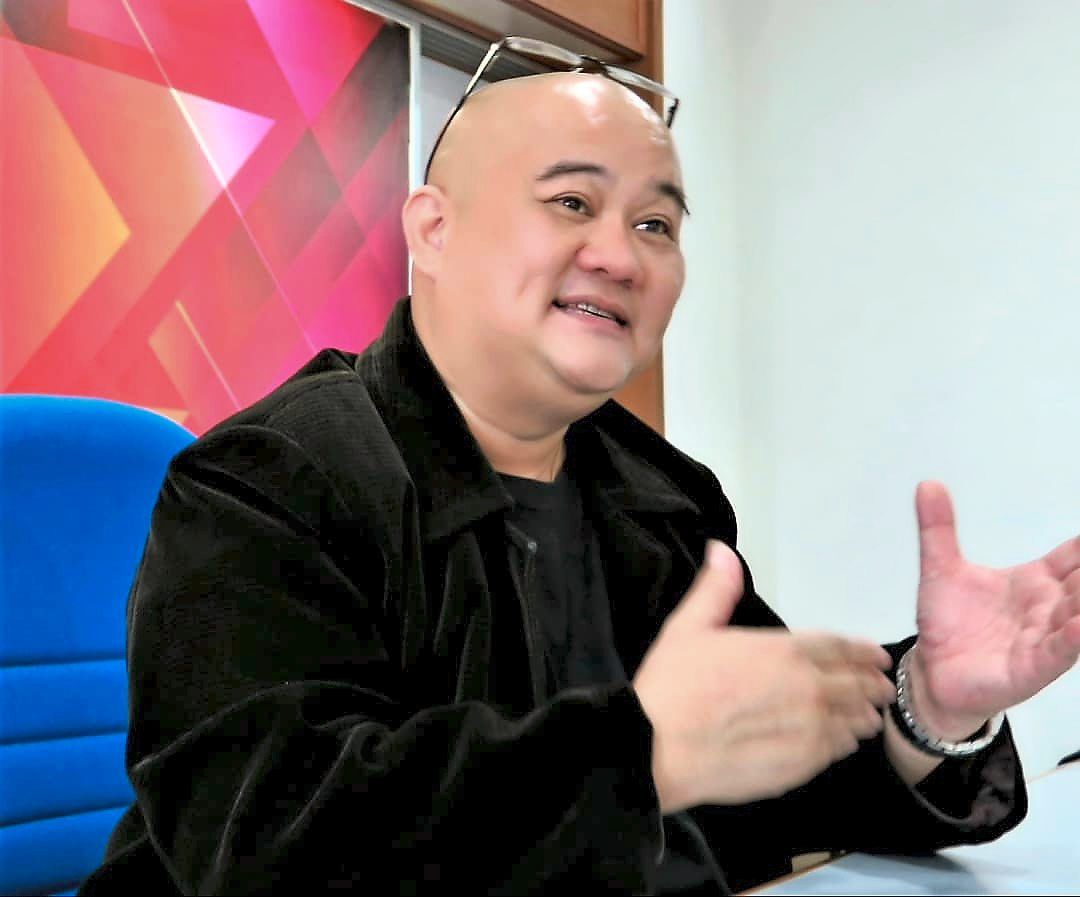 Eddy Puah, 53, assistant general manager
Eddy Puah, 53, assistant general manager, Sibu
"First on my wishlist for GE15 is a government that does not look at Malaysians through race-tinted lenses. Issues are not exclusive to an ethnicity but affect other Malaysians as well. After so many years as a nation, isn't it time to look beyond one's ethnicity and focus on one's nationality? The second matter, which is related, is needs-based affirmative action. Assistance must be channelled to people who need them.
For this coming GE15, in view of the need to strengthen Sarawak's voice in Parliament, I believe that Sarawak's way of doing things with moderation and inclusivity is the way to go. My vote will be for a candidate or party that provides this for the people."
Subscribe now to our Premium Plan for an ad-free and unlimited reading experience!