Office workers want Klang council to revise stadium's operating hours for better accessibility
OFFICE workers are asking authorities to allow Stadium Sultan Suleiman in Jalan Padang, Klang to stay open until 10pm so they can use the sports facility after work.
Many interviewed by StarMetro said the current closing time of 7pm deprived them of a chance to take to the track for exercise.
Corporate finance manager Yeap Peik Wen, 32, said it was crucial to consider the accessibility of sports facilities when encouraging people to be more active.
"Office workers who finish work at 6.30pm or 7pm are unable to use the well-designed track," she said.
"Klang Municipal Council (MPK) should consider having the stadium open until 10pm."
In the evenings, the stadium is packed with locals walking or jogging on the new track.
MPK operated the sports facility until 10pm before the Covid-19 pandemic.
It was closed for some time during the height of the pandemic and opening hours were curtailed when it reopened.
In a notice at the main entrance, MPK states that the stadium operates from Monday to Sunday including public holidays from 6.30am to 10.30am, and again from 4pm to 7pm.
Legal clerk Adriana Md. Adnan, 39, said the stadium used to be open until 10pm.
"But now office workers who finish work at 6pm have to rush if they want to use the track."
Yeap, 32, says office workers who finish work at 6.30pm or 7pm are unable to use the well-designed track.
Adriana wants MPK to consider having longer operating hours.
"I also suggest that MPK assign two enforcement officers, a man and a woman, to patrol the stadium to ensure safety of all users.
"It would also be good if MPK could instal an automated external defibrillator for cardiac emergencies," she added.
Credit control officer Suguneswari Sangurdan, 48, also wants the operating hours for the stadium to be reviewed to promote better health for all.
Razlien Hisham, 27, a beverage trader who uses the sports facility a few times a week, said longer opening hours would allow him to spend more time exercising outdoors.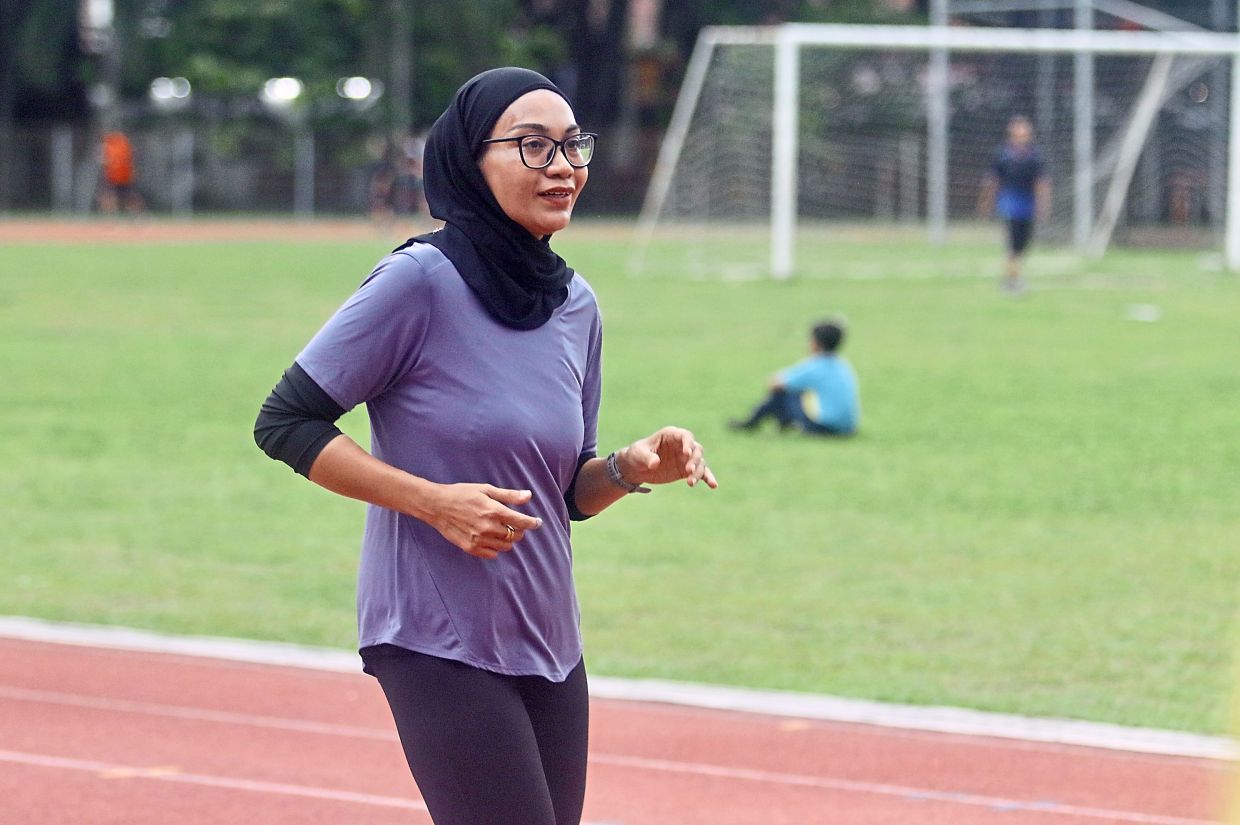 Adriana says MPK should station two enforcement officers to patrol the stadium.
Businessman Zainuddin Abdullah, 55, said a physically active lifestyle would improve productivity among employees, and provide positive financial returns for employers.
"MPK should extend the time to 10pm as the sports facility was refurbished with ratepayers' monies and the people deserve such an amenity," he said.
Stadium Sultan Suleiman, which has been in existence for 48 years, underwent an 18-month refurbishment starting June 2018 which cost MPK RM4.56mil.
The work included installing an eight-lane 400m synthetic track and a new grass pitch.
The drainage system were upgraded and the seating capacity of the mini grandstand increased to 1,000 people.
MPK president Noraini Roslan told StarMetro it was good to receive people's views to enhance community wellness, however, the council would have to study the financial implications first.
Subscribe now to our Premium Plan for an ad-free and unlimited reading experience!