The first time I ... got into trouble at a border control station.
It is one thing to get into trouble with the law in your own country, and a completely whole other world when it happens abroad.
I got my very first major fashion assignment in 2003, when I was asked to cover a few shows at the Milan Fashion Week. It was also the first time I had broken the law overseas.
I had gone with a freelance magazine writer whose name I had forgotten – let's call her Anis. Anis was a few years older than me so she had more travel experience.
We both had asked to stay a few days longer in Milan, at which we would bear the cost of the extra days on our own. She asked me what my plans were. I didn't have any, as my idea of a "holiday" back then was to just walk around the city until my feet starts to bleed or until I run out of money from buying too much food.
Anis had lots of tips on shopping for branded goods at outlet stores so I decided to follow her around. I bought my first pair of designer shoes for under 100 euros at a "secret" store – and regretted it by the time I returned home because they were not really in my size.
Later, we took a trip to Lake Como, where George Clooney had just bought his mansion a year back. It was a nice trip and Anis had organised the journey all on her own; I just tagged along.
We ate ice-cream and pizza, had coffee, rode on the train and checked out cute Italian men.
From Lake Como, we headed to FoxTown, the main place that Anis was eager to get to. FoxTown is a popular factory outlet mall located in Mendrisio, Switzerland, less than a 90-minute drive away from Milan. Visitors crossing over from Italy would have to get past the border control station in Chiasso.
Now, remember that I had no plans to do anything and that this was just a spur-of-the-moment thing. I had not made any research about FoxTown or even border control security before getting there. In fact, I didn't even know that FoxTown was in a whole other country but luckily, I always keep my passport with me.
At Chiasso, a border security guard boarded our bus, said something in Italian and then stepped out. He didn't look at our passports; in fact, no one did. I thought that was a little weird but just brushed it off since none of the other passengers went out of the bus either.
At FoxTown, Anis went from one store to another. After a few hours, we decided to head back because we were worried that we would miss the train back to Milan from Lake Como.
At the border control station, we were asked to get off the bus and walk through instead. When Anis and I got to a booth, the guard looked at us and started asking questions in Italian.
I could grasp a few familiar words but could not fully understand what he was asking us. We asked him if he could speak English. He shook his head. "French?" he asked us. We said no. "Just English."
He called another guy over and they meticulously turned the pages of our passports. They looked at us, our passports and the screen in front of them. One tried to speak. "You are Swiss?" We shook our heads.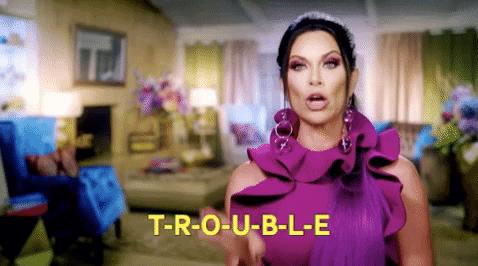 About 10 minutes later, another guy comes in to the tiny booth and immediately started asking questions. "You stay in Milano?"
"Yes."
"So what you do in FoxTown?"
"Er... shopping."
"OK. So now you go back and stay in Milano, yes? How long?"
"One more night for me, and three more nights for her (Anis)."
"OK. This information, how come it is not in your passport? When you go out of Italia, you go into FoxTown, you must tell me or my friends (points to the other guards). FoxTown is not Italia. You do that just now?"
"No. we're sorry. We didn't know that."
"OK. Never mind. Next time you know. Don't do it again. Now you write your hotel name, and then you can go."
All this took about 30 minutes to settle. Anis and I were really worried that the bus would leave us (thankfully, it didn't). The guards were friendly – and cute – but terribly stern with us and for a moment it even looked like they were going to take us in for the night. Now that would be a nightmare.
It might not seem like such a big deal writing about this 16 years later, but at the time, I felt really helpless and scared. I mean, we did break the law and having heard of stories about what happens to people who try to cross the border illegally, we were incredibly lucky to be let off with just a warning.