Want a V-shaped face? Here's a way to achieve it without going under the knife.
Like the cupcakes that I once tried (and failed miserably) to bake, human faces come in a variety of shapes and sizes.
Oval, round, square, oblong, triangular, and even diamond-shaped, no two persons are exactly alike when it comes to the shape of their face.
I've heard that some astrologers can read a person's fortune and future just by looking at the shape of their face and their facial traits.
Face reading, also known as physiognomy (that's Greek for 'nature' and 'interpreter'), is the reading of a person's personality and mind by evaluating various facial features, like the shape of the eyes, nose, lips, chin, jawline, etc.
While I'm no expert at foretelling my clients' future career path or their love life, I do know for sure that one's facial shape can affect a person's looks.
A person with a round face may look overweight. A lady with a squarish face would look too masculine, and most men are not into ladies whose face shape resemble Arnold Schwarzenegger.
If your face is too long and oblong, you might be mistaken for Ebenezer Scrooge from A Christmas Carol. In other words, your face shape can make or break you.
For this reason, I have had many clients who are interested in altering the shape of their faces.
A square jaw
Most ladies, and even some metrosexual men, prefer to have an oval or V-shaped face.
A large number of people have a prominent or squarish jawline. This is usually due to the prominence of the masseter, which is the muscle used for chewing our food.
It is common for Asians to genetically have larger jaw muscles. Some people get enlarged jaw muscles by frequently chewing gum.
Others suffer from involuntary grinding of the teeth during sleep – a condition known as bruxism.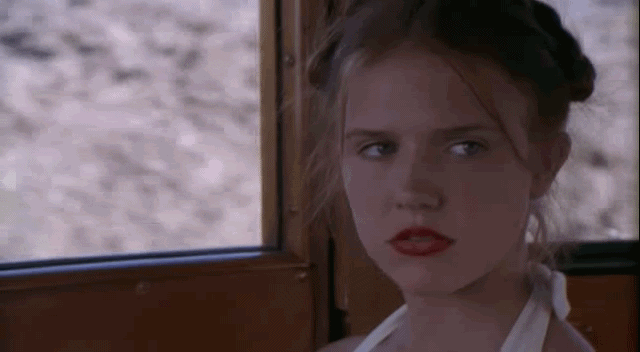 In order to have a V-shaped face, one option is to undergo plastic surgery. As with any surgery, there would be some after-effects of swelling, redness and bruising.
You might have to take time off work if you do not wish your colleagues to see you looking like Frankenstein's long-lost relative.
Another option is to see an aesthetic doctor to help reduce the size of the masseter or jaw muscle.
Botox for the jawline
Korean doctors pioneered the use of Botuli-num Toxin A (BTA) injections to shrink the jaw muscles.
Since then, many doctors worldwide, including in Malaysia, have used this simple procedure to make their clients more attractive.
BTA is a neurotoxin protein that temporarily halts the action of muscles. It is most commonly used to reduce wrinkles over the forehead, the frown area between the eyes, and crow's feet at the corner of the eyes.
It has many other uses as well, such as reducing excessive sweating or reducing the frequency of migraine attacks.
In the case of facial reshaping, BTA is injected to reduce the strength and action of the masseter muscle.
Whenever any muscle in the body is less used, it shrinks in size. By reducing the activity of the masseter or jaw muscle, it becomes smaller and less prominent over time.
Usually, three to five tiny injections are given on both sides of the jawline. Small, safe doses of BTA are injected directly into the masseter.
At least one month needs to pass before improvements can be seen, as it takes time for the muscle to shrink. The result is a more slender and oval-shaped face.
Usually two or more sessions of BTA injections, spaced a few months apart, will be necessary to get the best results.
Results last for up to a year, but can be shorter for those who still chew gum frequently or those with bruxism.
After that period of time, you can opt to go for another session of injections.
Otherwise, the masseter muscle will slowly get bigger over time as the effect of BTA diminishes.
The good thing is that the jawline will still be more slender than before, even if you decide not to have any further procedures done.
The BTA jaw injection comes with some minor side effects. You may feel it's slightly harder initially to chew rubbery, tough food, such as squid (or an old ayam kampung).
As with any injection, there can be a few days of swelling. Bruising is also a possibility, but doesn't happen very often.
¦ Dr Chen Tai Ho is an experienced aesthetic doctor who chills by the pool sipping espresso latte when he's not attending to his patients. For further information, e-mail starhealth@thestar.com.my. The information provided is for educational and communication purposes only and it should not be construed as personal medical advice. Information published in this article is not intended to replace, supplant or augment a consultation with a health professional regarding the reader's own medical care. The Star disclaims all responsibility for any losses, damage to property or personal injury suffered directly or indirectly from reliance on such information.
Did you find this article insightful?
13% readers found this article insightful