DECADES ago, picture books for children with localised content were few and far between. There was Hikayat Sang Kancil, which was about the adventures of a small deer that had to be conniving to avoid facing problems with bigger animals in the forest. There were even TV shows and cassettes with Sang Kancil stories to attract kids to read via these tales.
The local picture book landscape has changed tremendously in the last decade, with illustrators and authors coming together now to produce wonderful reading materials to introduce kids to the joy of reading through depictions of their own culture.
Lim Lay Har's Atuk's Amazing Sarong is a fine example of how a simple cultural practice can be translated into a funny and heartwarming book. It's a story about Adik, a young boy whose plaything is his grandfather's kain pelikat which he transforms into a cape or a tent as he goes into his own private adventures. Imaginative and funny, it's something most children can relate to.
Author and illustrator Lim Lay Koon, who is Lay Har's sister, says writing on themes that are relevant culturally and socially makes stories more genuine and heartfelt.
"Because I have experienced or been exposed to these cultures, I am not detached from the subject. I have opinions and emotions, so I am much more engaged in the narrative," she says.
She adds that there are many interesting books from other countries which are engaging to Malaysians because of their universal themes of family, friendships and relationship with nature.
"While all these are very relatable, what is missing is the cultural and social norms that is unique to Malaysians and their heritage which might influence the characters' actions and reactions," she says.
Lay Koon's new picture book, Xin & The Blue Dragon of Spring is about a little girl who wakes up the Blue Dragon of Spring who is fast asleep and is late to take his place in the sky, resulting in Spring being late.
Lay Koon at a book reading event in Tsutaya Bukit Jalil. — Photo: LIM LAY KOON
"Due to my heritage, I was aware that in ancient Chinese astronomy, there are four Divine Beasts that appear in the constellations, representing the four seasons and cardinal directions."
"Having stories about Malaysians or based in Malaysia, and taking into consideration the environment we are in, our customs, conventions and way of life could definitely make an interesting story more real to a young Malaysian reader," she adds.
Linda Tan Lingard, a publisher who runs Museum of Picture Book Art in GMBB along Jalan Robertson in Kuala Lumpur, agrees that having books written on local topics can encourage kids to read.
"With a relatable storyline, children can identify with the stories. They can also see themselves as the protagonist and it makes sense and is relevant to them. When the story landscape is familiar, they are more likely to appreciate it," she says.
"Some children are naturally drawn to books, but not all. And since reading is a good habit to cultivate, they need to be encouraged to read and local picture books are a good start. Parents should regularly read to their children to expose them to story books and to promote literacy," she adds.
Lingard also says that for young children, books can also cultivate empathy as they are exposed to different stories. However, Lay Koon says as an author, her task is to tell a story and embed values in it, instead of spelling out moral lessons.
"I try to convey the protagonist's experience or journey to my readers, to show them the decisions the protagonist makes and the outcome of these decisions. My readers can then determine for themselves whether they agree with the decision or outcome," she says.
"Children's books should not be preachy and children shouldn't be talked down to," she adds.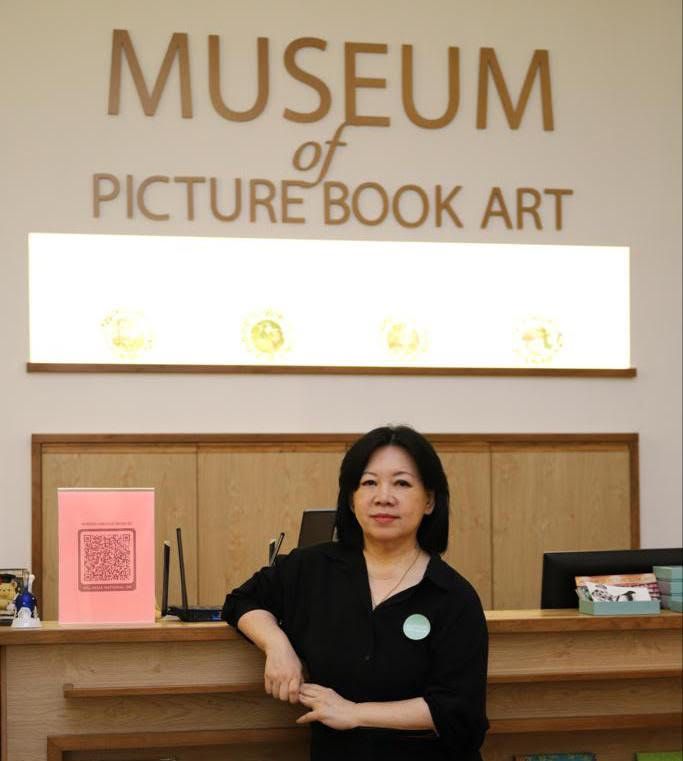 Lingard says children's book with local culture and storyline wouls attact kids to read. — Photo: LINDA TAN LINGARD
Folktales and food
Content aside, Lingard says it is crucial to inculcate a reading habit among children first; and this is something that should start at home.
"Reading has to be a family affair, whether it is going to bookstores, or seeing parents read. When it comes to parenting, nothing beats modelling good habits to get children to follow," Lingard says.
"Making sure that there are always books around at home and participating in storytelling and other book-related activities are also some things parents can consider to inculcate a reading habit," she adds.
Lecturer Dr Wan Nur Madiha Ramlan, 37, makes it a point to read to her five-year-old daughter, Lily. In fact, she had started reading to the little one when she was a toddler.
She also thinks local content could interest more kids to read.
"Stories about local folktales as well as about our food and culture will interest them, especially when the accompanying images are great. Kids are very visual and they find visually stimulating books interesting. This will pique their interest to read," she says.
As a bookworm herself, Wan Nur Madiha (centre) says exposing her daughter to books comes naturally. — Photo: WAN NUR MADIHA RAMLAN
She says she would like to see more books on other cultures, feelings and manners, bodily autonomy and privacy, and also STEAM-based books (science, technology, engineering, arts and math) that represent local people and cultures.
"Equally important with the rise of local children's books is improved accessibility to them by having more community libraries. This will ensure children, from all walks of life, can enjoy them," she says.
Lay Koon doubts that locally themed stories would, in itself, encourage young Malaysians to read if they aren't already interested to read a diverse range of books.
"While I do believe it makes a difference to have locally-themed stories as part of the selection, incorporating reading as part of life will need the involvement of parents, teachers and peers."
She says it always helps when parents can put aside time for storytelling and to read to or with their children.
"Parents who are readers themselves are one of the best influences to get children reading. If parents love to read and their home is always filled with books, it is much more likely that reading will become the child's lifelong habit."
Lay Koon illustrates this book about a boy's adventures with his grandfather's sarong. — Photo: LIM LAY KOON
Mother to child
Wan Nur Madiha says as a bookworm herself, she often reads to her daughter because she believes reading can help develop her daughter's imagination, creativity and language skills.
"Reading to my daughter will also help in terms of being present as a parent, despite my busy schedule. In a way, we're teaching her that reading can be both a solitary and group activity and that reading is also fun," she adds.
She says she and her husband and will make sure they read to her often. Initially, they choose fairytales but gradually they have started letting their daughter choose what she wants to read.
"Often, she would buy books with Disney stories, but other times she would buy books about animals, plants and space. We let her choose her own books so she can grow into her own as a reader," Wan Nur Madiha says.
Lay Koon also encourages parents to put some thought into the selection of books for their young children.
"There are so many beautiful picture books out there with amazing art and well-written text. Picture books have many complex themes that help children learn and explore the world – books on loss of family members, books on dealing with emotions like anger and shame, books on racial discrimination," she says.
"When children get older, introduce them to a variety of authors – Roald Dahl, Kate DiCamillo, Rebecca Stead, Linda Sue Park – and different genres like biographies, historical fiction, fantasy and slice of life. Eventually, they will discover the type of stories and authors they love," she concludes.
Subscribe now to our Premium Plan for an ad-free and unlimited reading experience!