Are you caught in a rut of always watching the same types of movies and TV shows or listening to the same music genres? Consider these six simple resolutions to spice things up and broaden your pop culture experience this 2018.
1. Watch the last 10 Best Picture Oscar winners by the end of the year.
The 90th Academy Awards will take place on March 4 and another new Best Picture will be crowned. But how many of the existing 89 Best Picture winners have you actually seen?
Let's start with winners from the past 10 years – Moonlight, Spotlight, Birdman, 12 Years A Slave, Argo, The Artist, The King's Speech, The Hurt Locker, Slumdog Millionaire and No Country For Old Men. Not challenging enough? Go as far back as the past 20 years!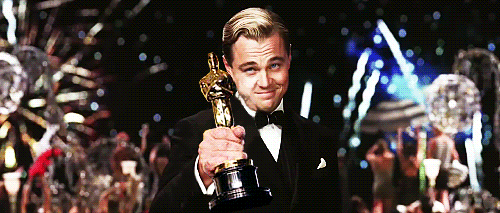 2. Listen to one new song every week.
You like your existing playlist but you're also getting tired of listening to the same old songs. So, mix things up.
Start with a genre you love and seek out artistes you haven't heard of within that genre. Gradually work your way towards genres you haven't thought of listening to at all. It could be classical music for some, Irish folk songs for others. Just one new track, but make sure you play it until the end. Before you know it, you might just end up throwing out your old playlist.
3. Watch at least one local movie a month.
There's something beautiful about seeing our own Malaysian stories told on the big screen. And there are a couple of exciting releases coming our way this year, beginning with OlaBola director Chiu Keng Guan's Think Big Big (Feb 15), Datuk Lee Chong Wei's biopic (March 15) and the ambitious action flick starring the wildly popular Fattah Amin, KL Special Force (TBD) .
Besides going to the cinemas, you can watch past local releases on iflix (KL Gangster and Cicakman film series), Netflix (Rembat, KL Zombi), dimsum (Ice Kacang Puppy Love) and Astro First (Tombiruo: Penunggu Rimba) just to name a few. Let's show our support for the Malaysian film industry.
4. Experience live music at least three times this year.
When you play a song, you're listening to it. When the same song is played live, you experience it. Commit to experiencing live music and feed your soul, whether it's a new act playing at a cafe or Bruno Mars performing to thousands at Axiata Arena in May.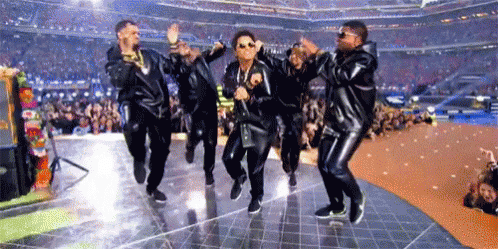 5. Watch one documentary every month.
Documentaries allow us to look beyond our lives and learn more about someone else's. They might come across as boring or serious to some but give them a chance and you might just surprise yourself.
If you're more accustomed to the drama series format, true-crime series Making A Murderer and The Keeper are so packed with cliffhangers, they unfolds like one.
And there's a documentary about every topic under the sun. On Lifetime (Astro Ch 709), Emmy-winning documentary Born This Way follows the life of seven adults with Down Syndrome pursuing their dreams. If you're into crime-solving, The Hunt For The Zodiac Killer is about a mysterious murderer who leaves cryptic messages behind on History (Astro Ch 555). Take your pick.
6. Try out a new recipe from your favourite celebrity chef every two months.
We could spend hours watching our favourite celebrity chefs cook up those mouth-watering dishes. But it doesn't just have to be a feast for the eyes, it can be a feast for your stomach too.
Whether it's Jamie Oliver, Nigella Lawson or Chef Wan, try out a simple recipe from your cooking idol. And when you do, don't forget to invite us over!